Are you on the hunt for a hearty and filling dinner recipe? Instant Pot Cajun Sausage and Rice Recipe is just what you've been looking for! This recipe is rich and flavorful with just the right hint of spices.
You'll love the savory flavor pairings of:
Kielbasa
Onions
Peppers
Diced Tomatoes
The ingredients are sautéed till soft, then pressure cooked in chicken stock and mixed with rice. Making it a one pot meal of absolute deliciousness!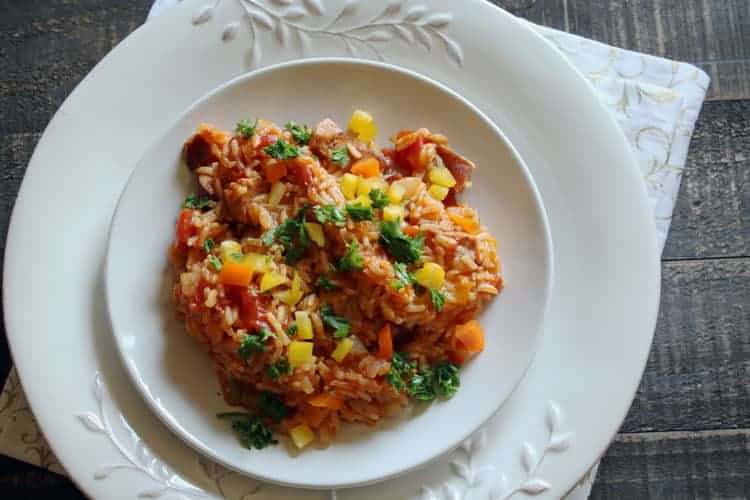 Why You'll Love Instant Pot Cajun Sausage and Rice Recipe
Seasoned with steak sauce and just a bit of hot pepper sauce, your tastebuds are treated to the tasty flavor notes of the spices without the full mouth-burning heat that some Cajun dishes have.
Because it's cooked in the Instant Pot this dish is ready in under 30 minutes. Making it a quick and easy dinner to prepare even on those night when you think you're too busy to cook a healthy meal.
And speaking of healthy, this meal is just that! Each serving is high in protein with 10.9 grams in each.
2 Tips for Making Instant Pot Cajun Sausage and Rice Recipe
Tip #1:
If you're looking for an even healthier option, you can use brown rice instead of white rice. Since brown rice is a whole grain it is higher in fiber and key nutrients.
Tip #2:
Are you a fan of hot and spicy? Simply add more hot pepper sauce to meet your personal flavor preferences. This can easily be added to the whole pot while cooking or to individual servings before eating.
Instant Pot Supplies
Instant Pot Inner Pot - I like to have an extra inner pot available because of how much cooking I do in my Instant Pot. It comes in really handy when I want to put a lid on the inner pot and refrigerate the leftovers, or mix up ingredients the night before to save time at the end of the day.
Silicone Lid for Instant Pot- I'm not sure how I lived without this one. Having a silicone lid for my Instant Pot has made life so much easier. It is perfect for adding ingredients a day or two ahead of time.
101 Instant Pot Recipes for Beginners- If you are new to pressure cooking, this is a great ebook to get you started with basic recipes you will use over and over again.
How to Make Instant Pot Cajun Sausage and Rice Recipe Step by Step
Step #1:
On sauté mode, add oil and then cook peppers and onion until slightly tender.
Step #2:
Add in sausage...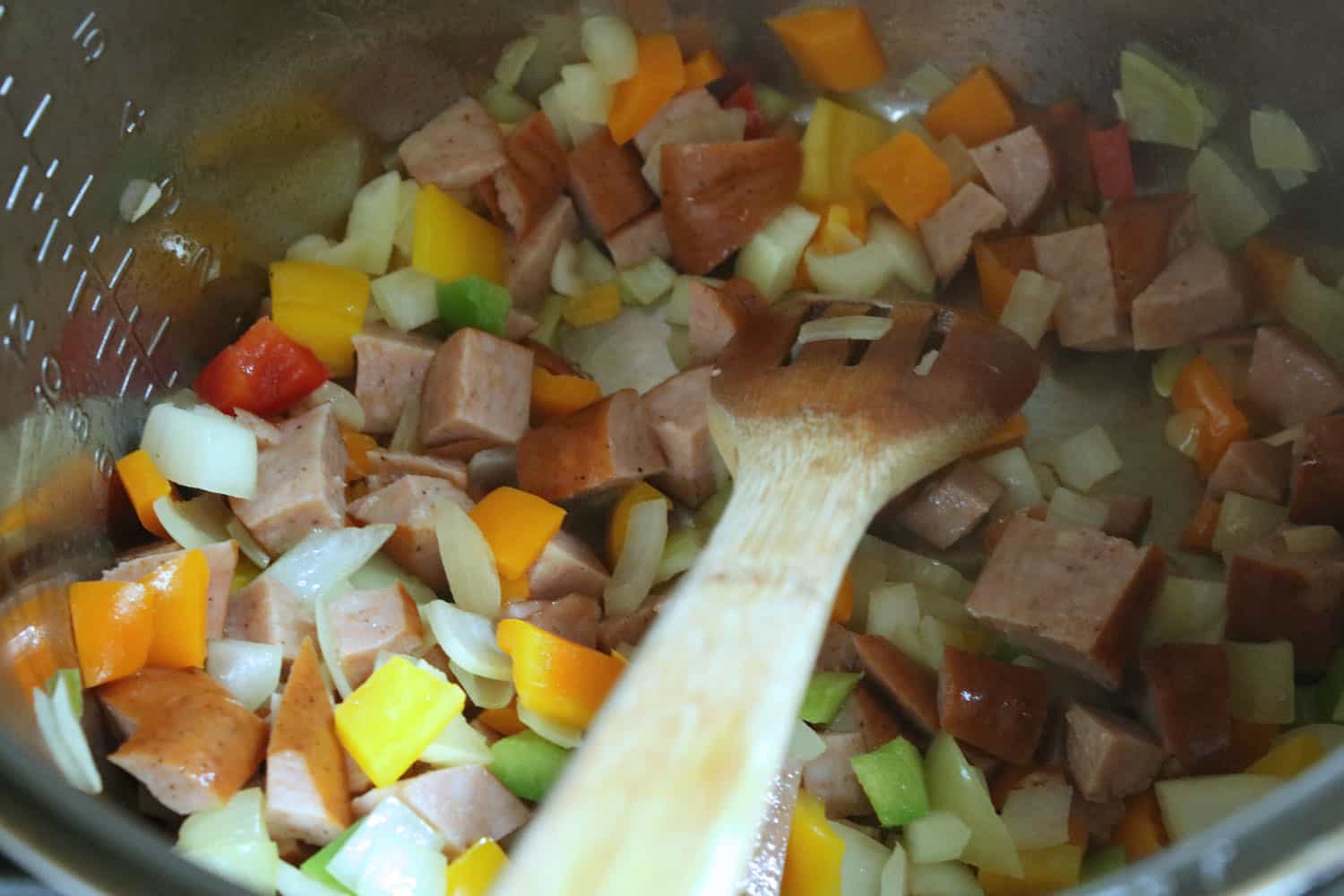 and diced tomatoes.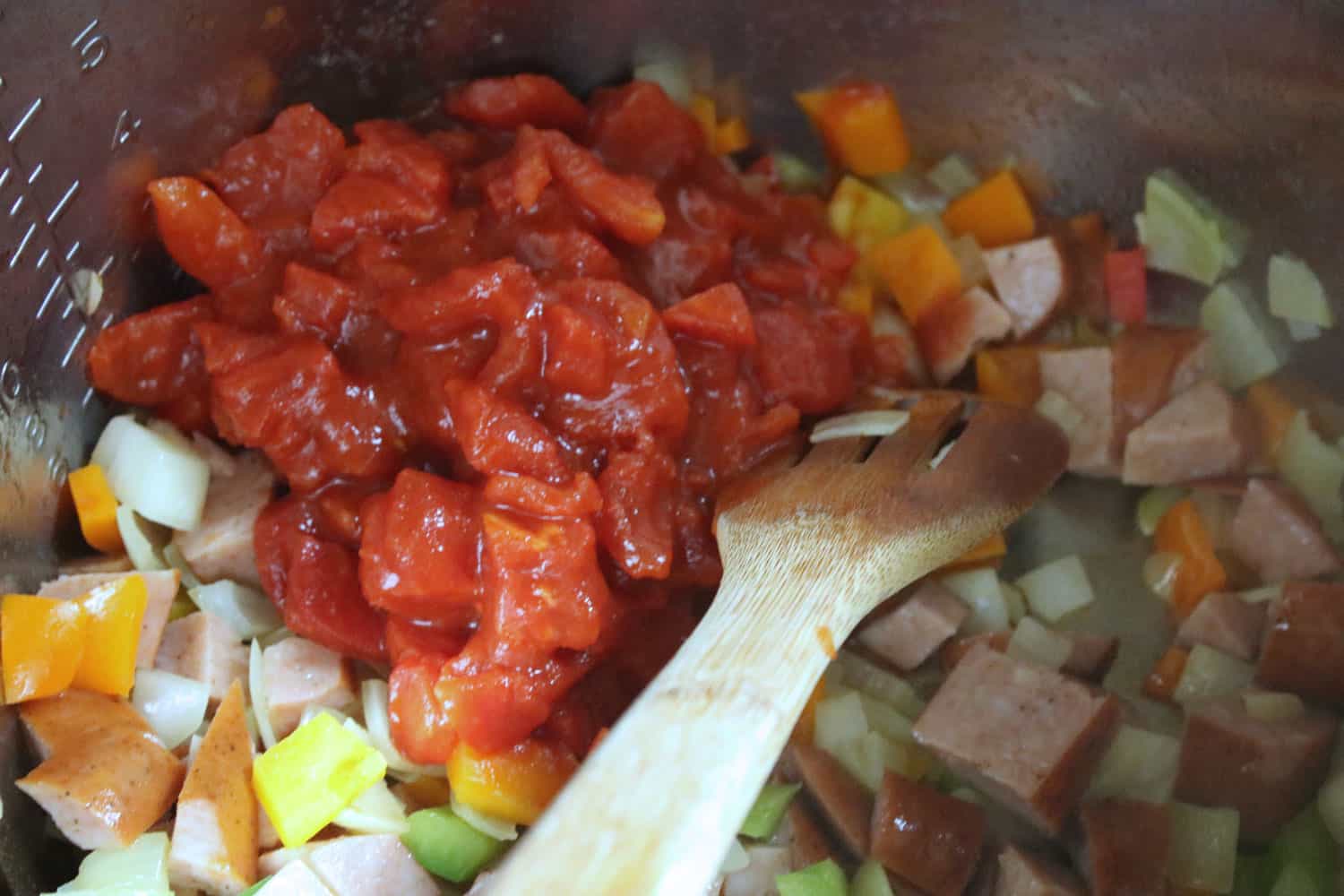 Step #3:
Add bay leaves, sugar, steak sauce and hot pepper sauce.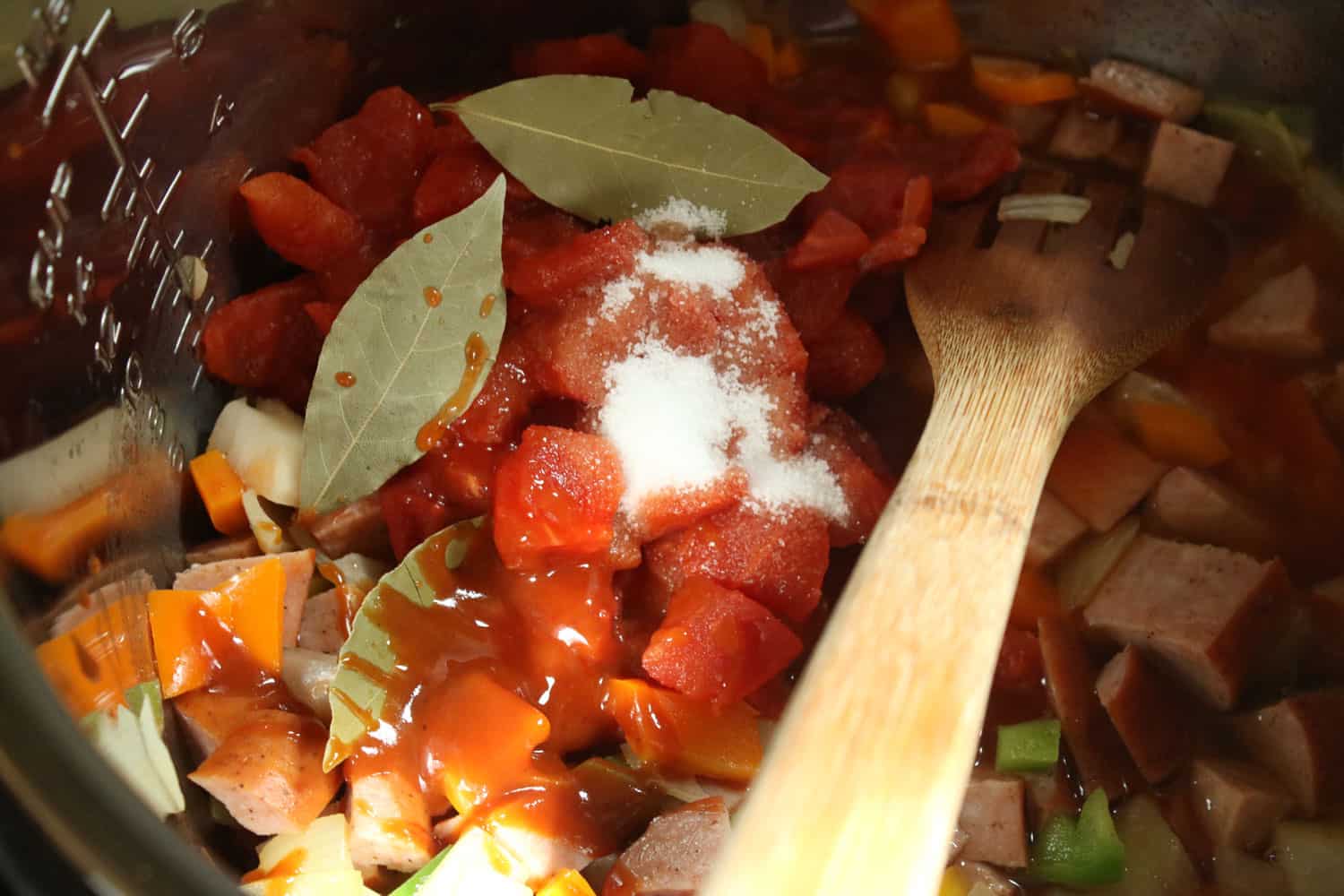 Step #4:
Add rice and chicken stock.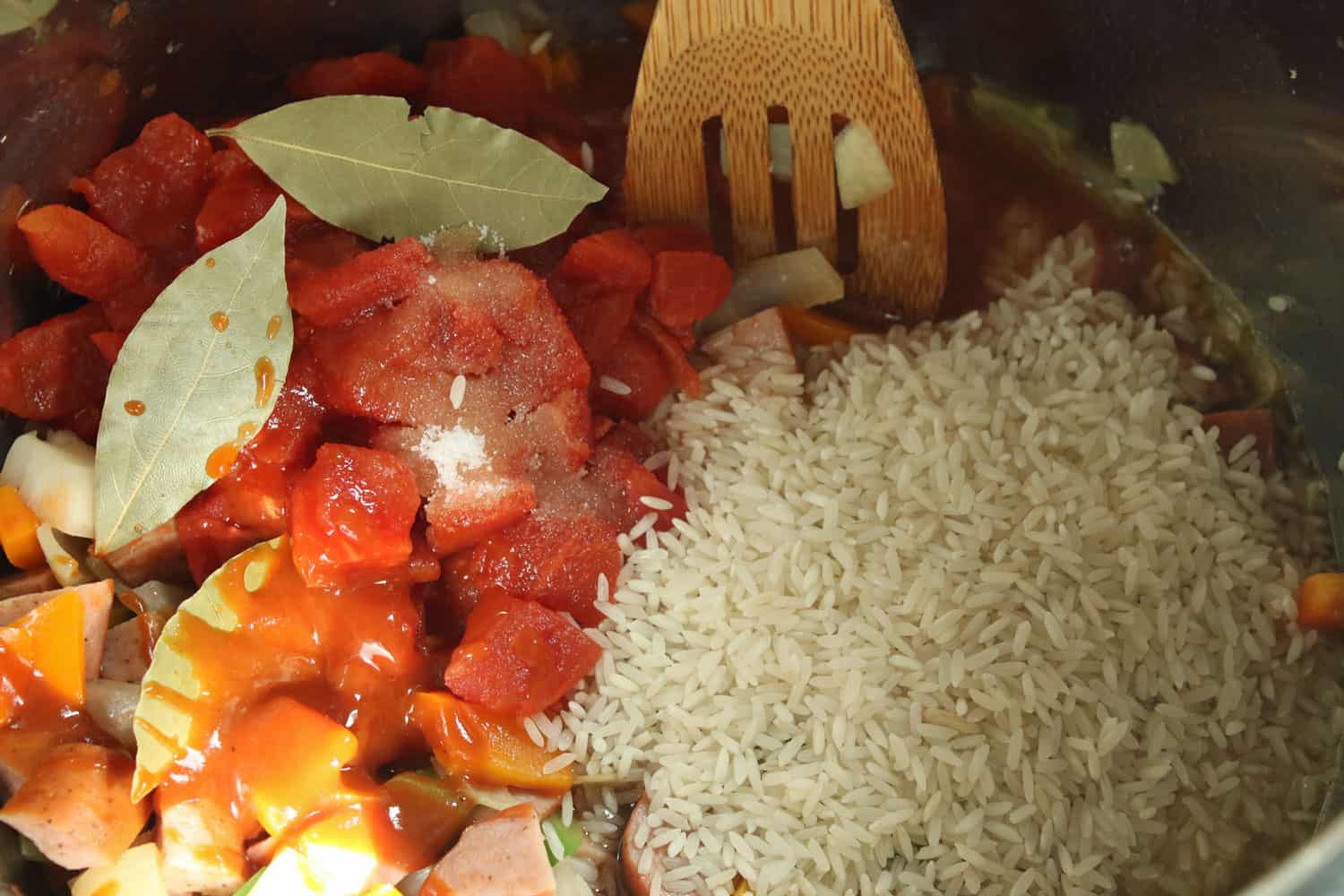 Step #5:
Set manual pressure for 5 minutes.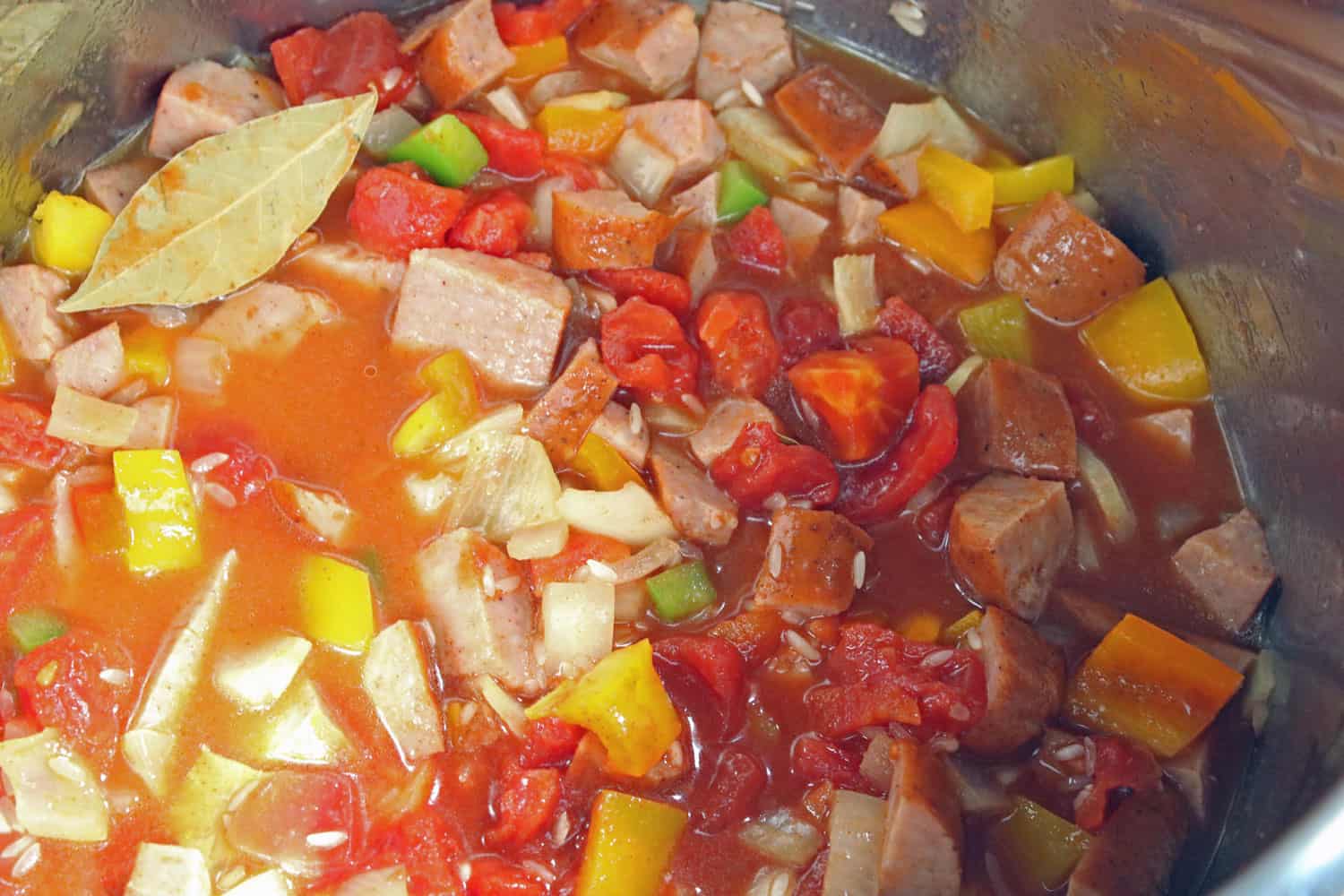 Step #6:
At the end of the pressure cycle, allow a natural release of pressure for 5 minutes and then a quick release of any remaining pressure.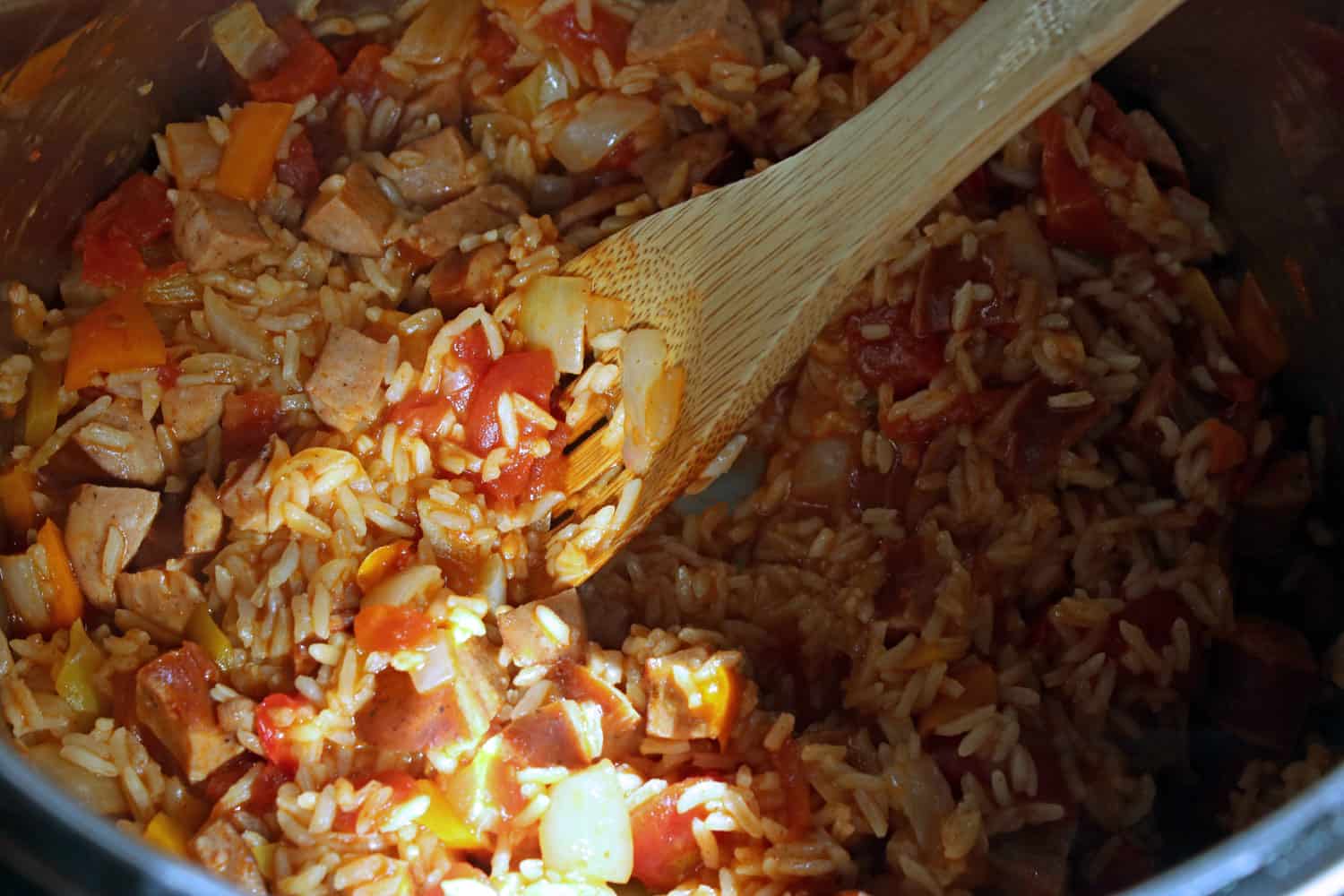 Serve with additional peppers and/or cilantro or parsley.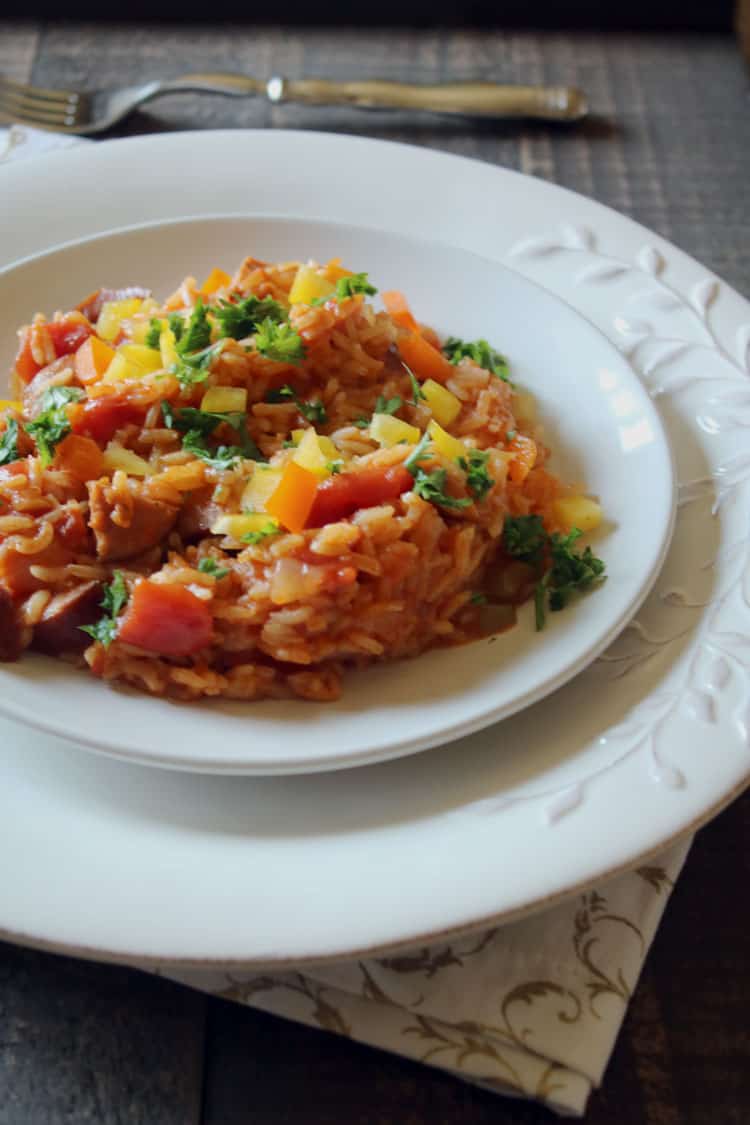 Some of Our Favorite Instant Pot Recipes
More Recipes Like Instant Pot Cajun Sausage and Rice Recipe
Are you like me and love the ease of using the Instant Pot? Here are few a quick recipes the whole family will enjoy!
Get more Instant Pot recipes in our Facebook group and by following APressureCooker.com on Facebook, Pinterest, and Instagram. Have you tried this recipe? Don't forget to Rate This Recipe below!
Recipe