This recipe for an Instant Pot Turkey dinner gives you a delicious, moist and juicy whole turkey cooked in the pressure cooker that is ready to serve in less than 1 hour!
As soon as fall arrives I start to think about the Thanksgiving meal. Menu planning, researching recipes, designing my table decor, I love it all!
But the one thing that can put a damper on the festivities and strike fear in even the most experienced cooks is making the Thanksgiving turkey.
Luckily, the Instant Pot eliminates all the worry (and all the work). It is so simple and so easy, you'll want to cook this easy Thanksgiving turkey recipe all year long!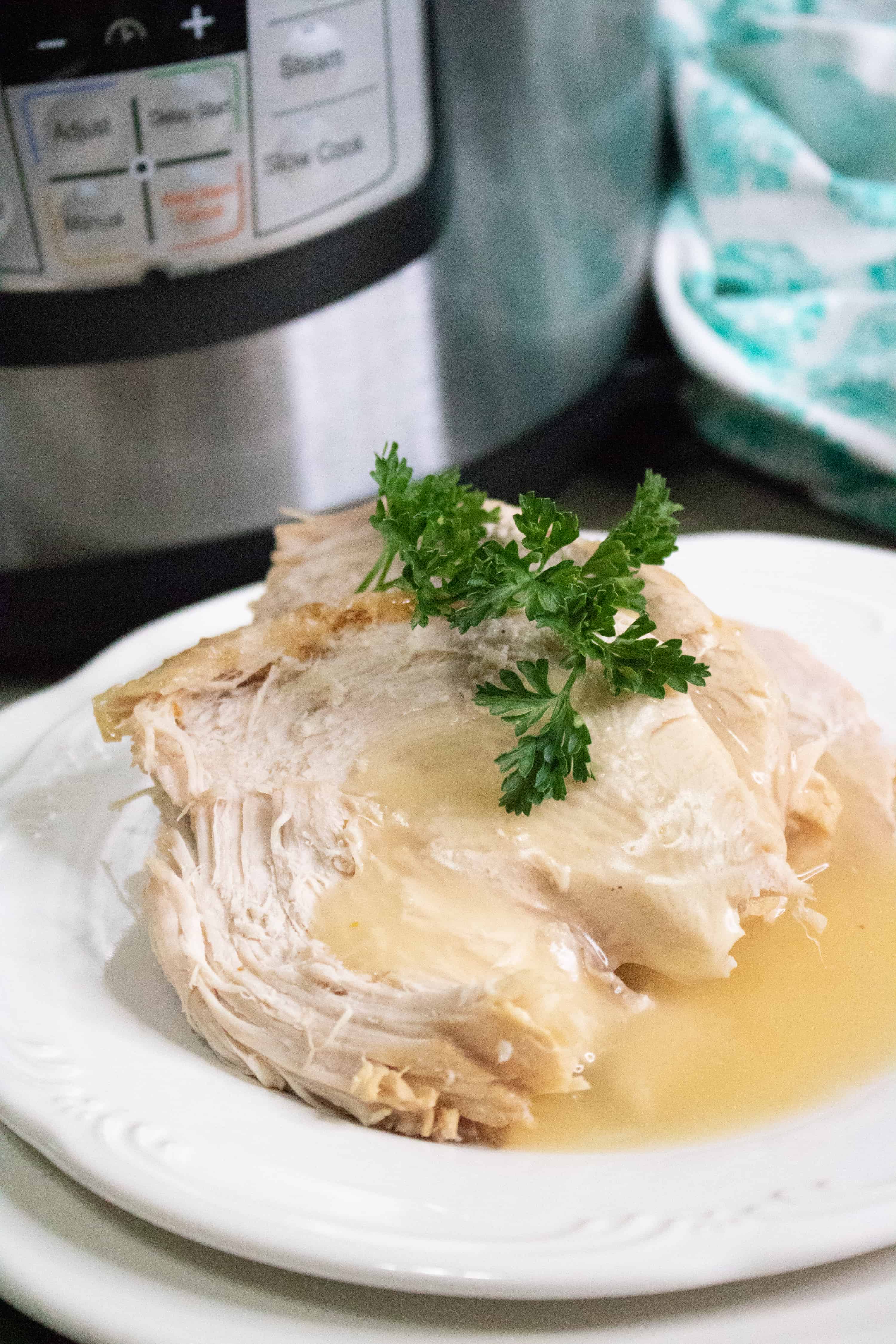 Why You'll Love Instant Pot Turkey
It is so fast! It may be hard to believe you can have a fully cooked turkey in less than 1 hour, but it's true! Thanks to the wonder that is the Instant Pot, you can forget getting up at the crack of dawn to get the turkey in the oven.
Pressure cooker turkey lets you free up that precious oven space, which is always in high demand on Thanksgiving day.
You can just set it and then forget it! No basting, no constant checking, no tenting the turkey with foil. Since the Instant Pot does all the work, you can simply kick back and relax.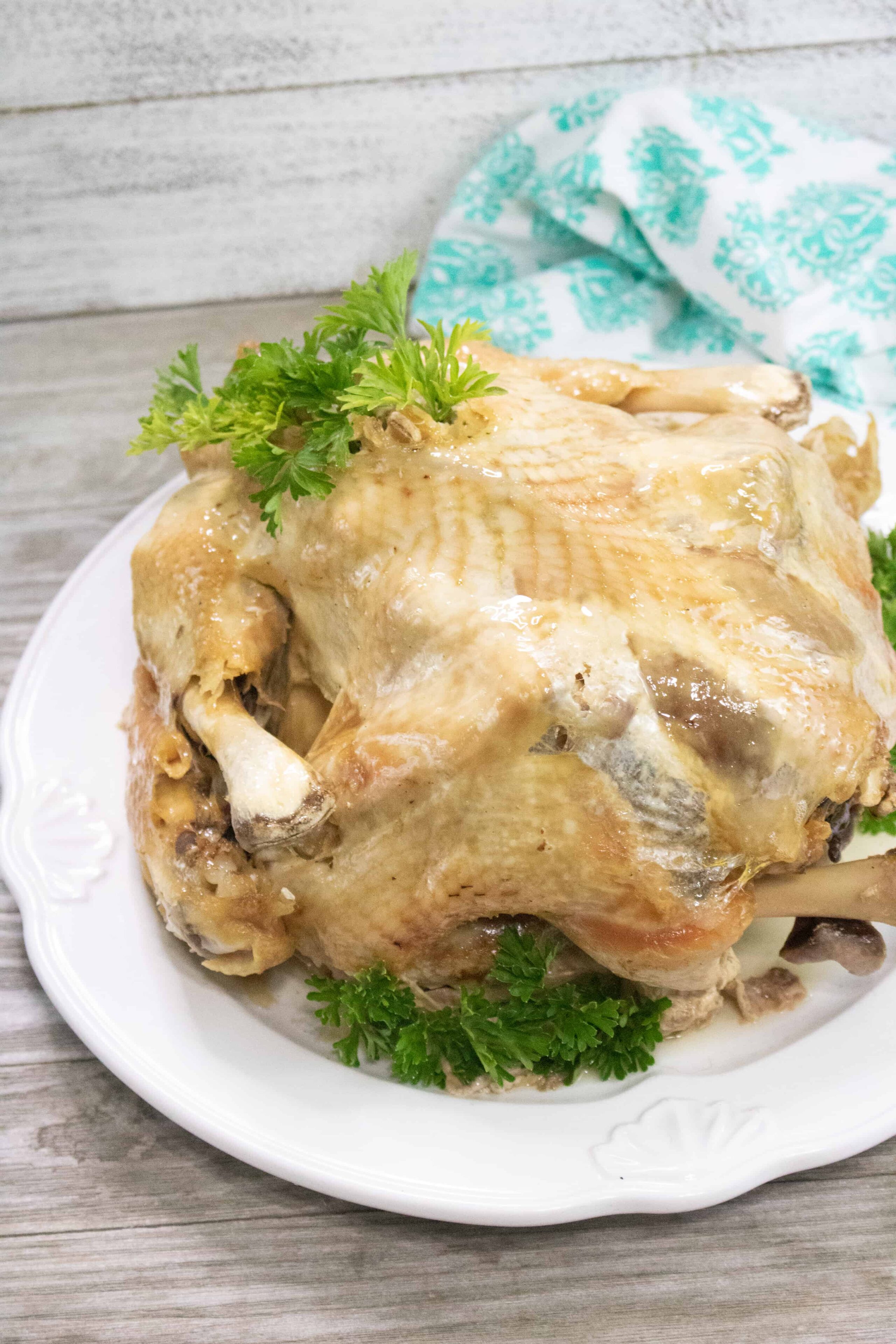 How To Make
Step #1: Add water, celery, carrots, onion and garlic cloves to the Instant Pot inner pot.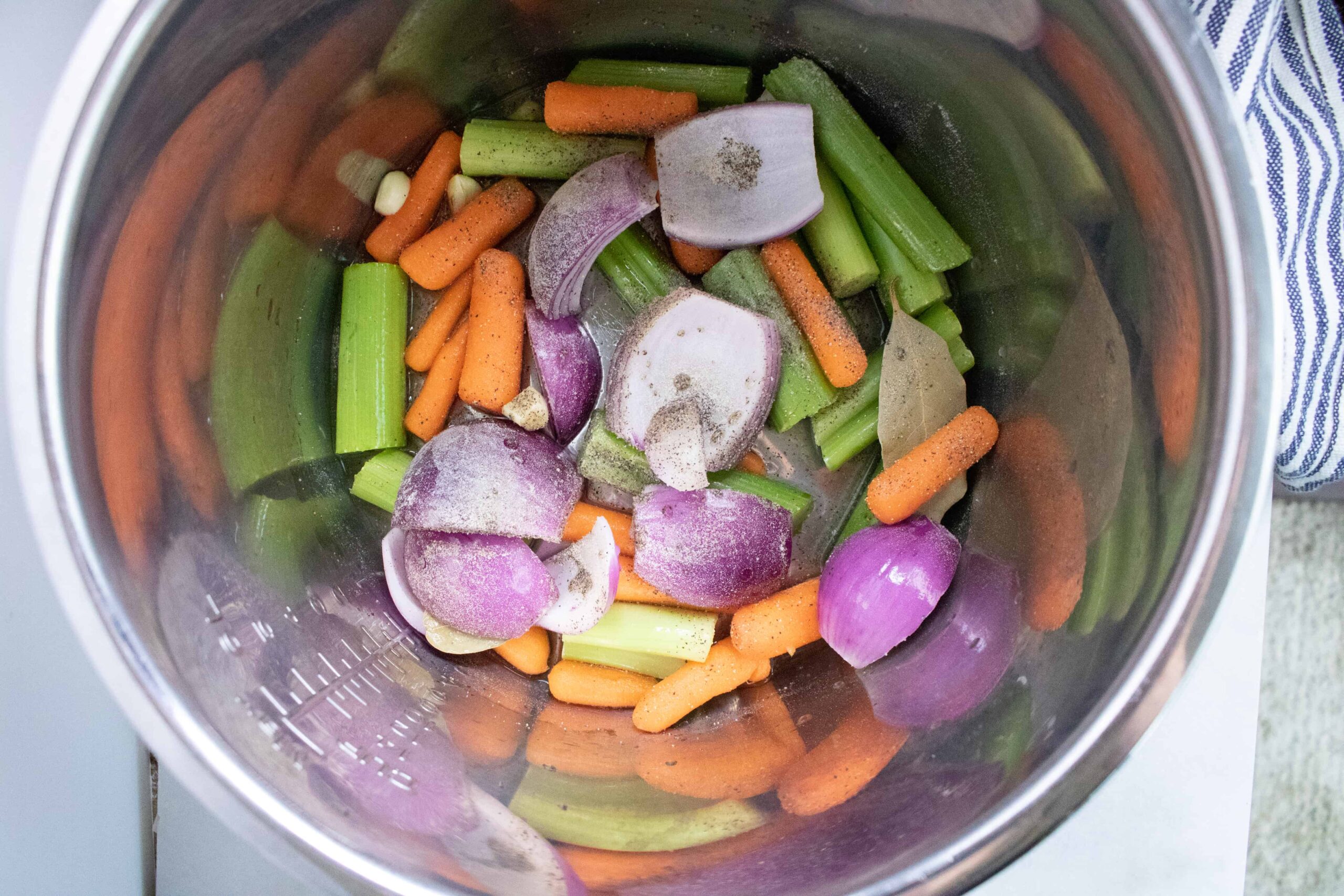 Step #2: Next, place a trivet rack on top of vegetables in the Instant Pot.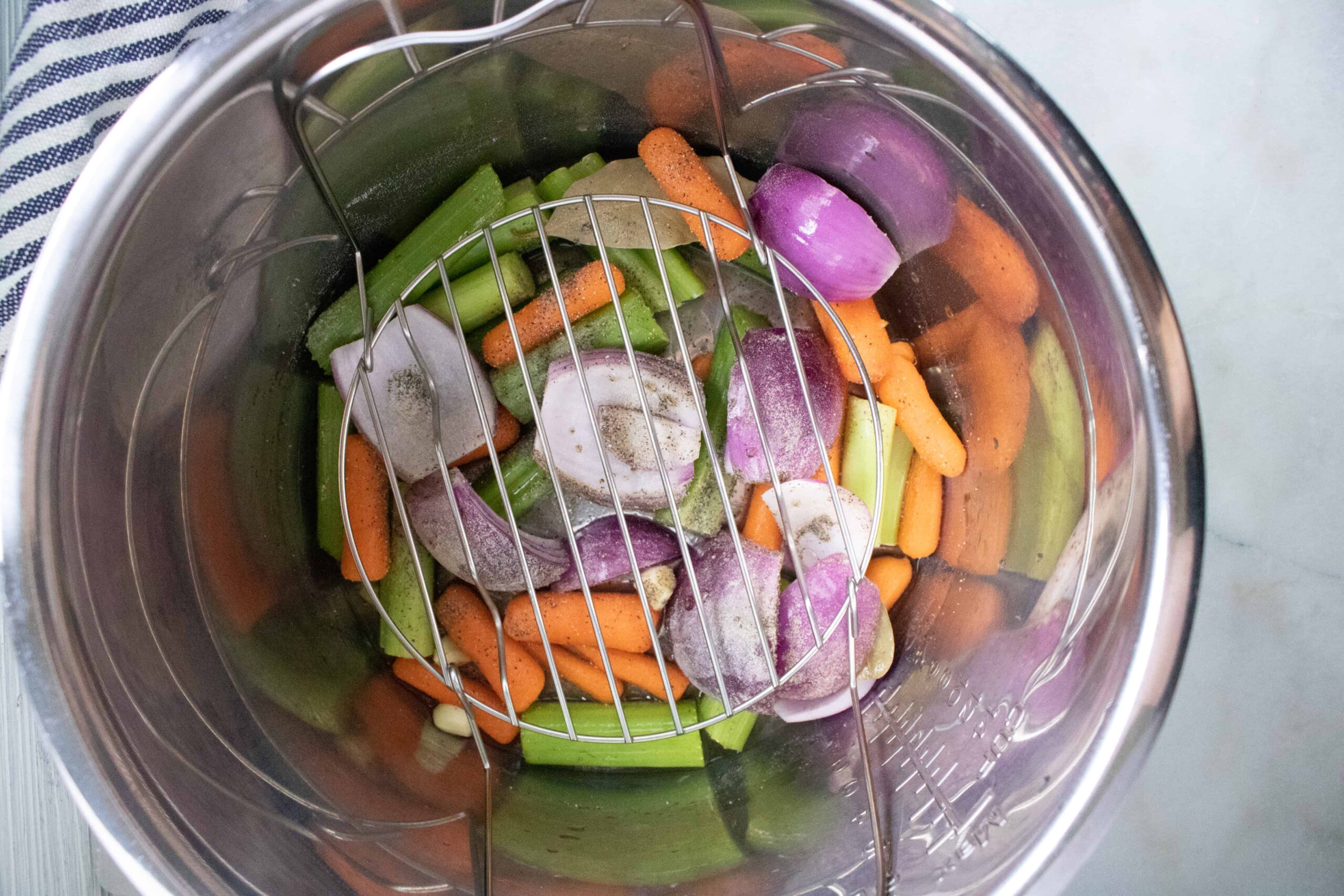 Step #3: Set the turkey on top of the trivet rack, close the pressure cooker lid and turn pressure valve to seal.
Then cook on manual high pressure for 6 minutes PER POUND. For an 8 pound turkey like the one shown here, set the cook time to 48 minutes.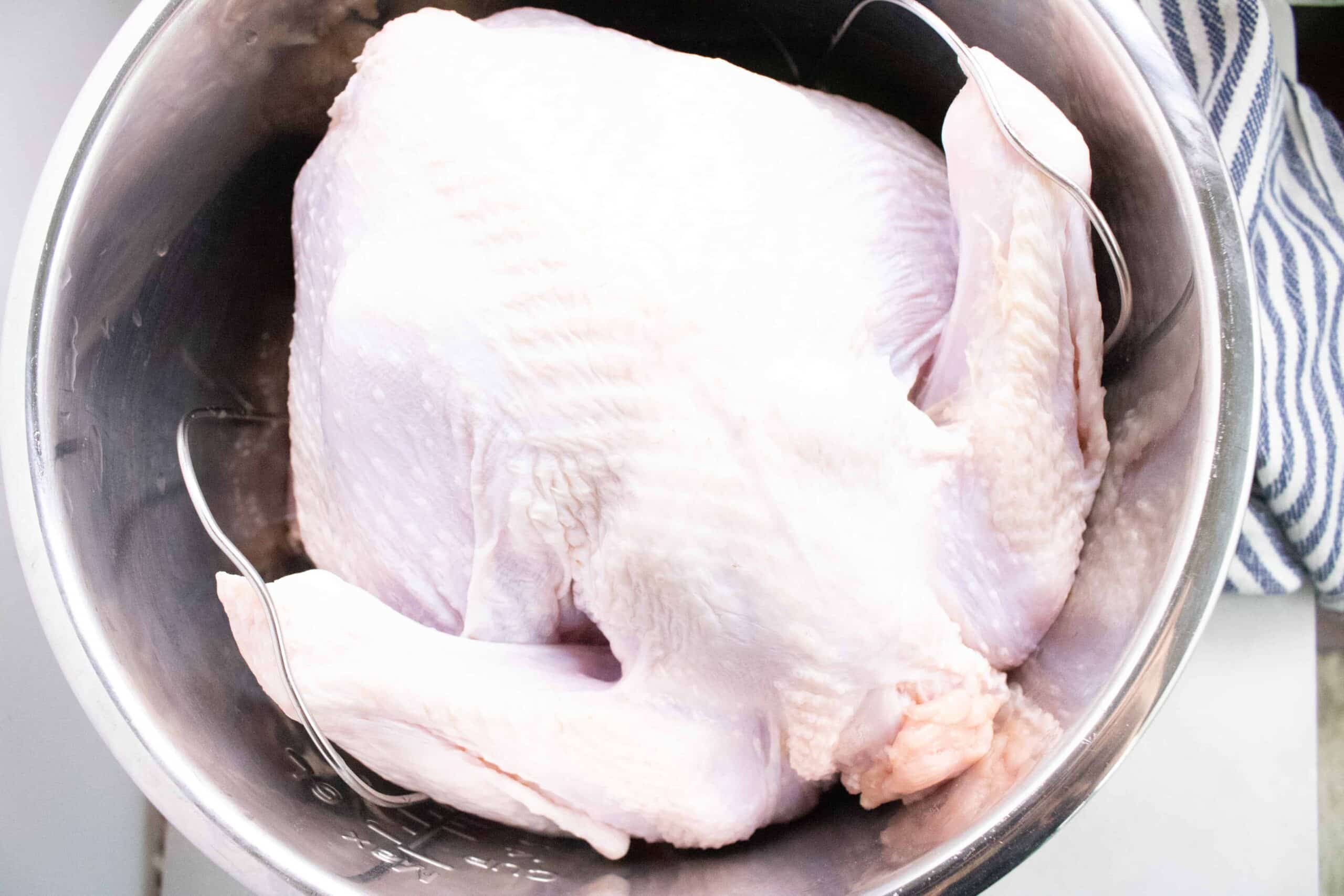 Step #4: Allow for a natural pressure for 10 minutes, and then let out the remaining pressure. If desired, transfer to broiler pan and broil for 2-3 minutes or until golden brown on top. Then serve and enjoy!
More Thanksgiving Recipes
If you love making this recipe, then you'll have to try these other amazing, perfect for Thanksgiving recipes:
Recipe