Is Taco Tuesday a standard in your home, like it is at mine? Tacos are delicious, don't get me wrong, but it can get boring using the same old fillings again and again. Luckily, it's easy to spice things up with this delicious Instant Pot Taco Meat recipe!
Thanks to the zesty flavors of onion powder, chili powder, cumin, red pepper flakes, dried oregano and cayenne pepper, Instant Pot Taco Meat will become your new go-to taco meat recipe!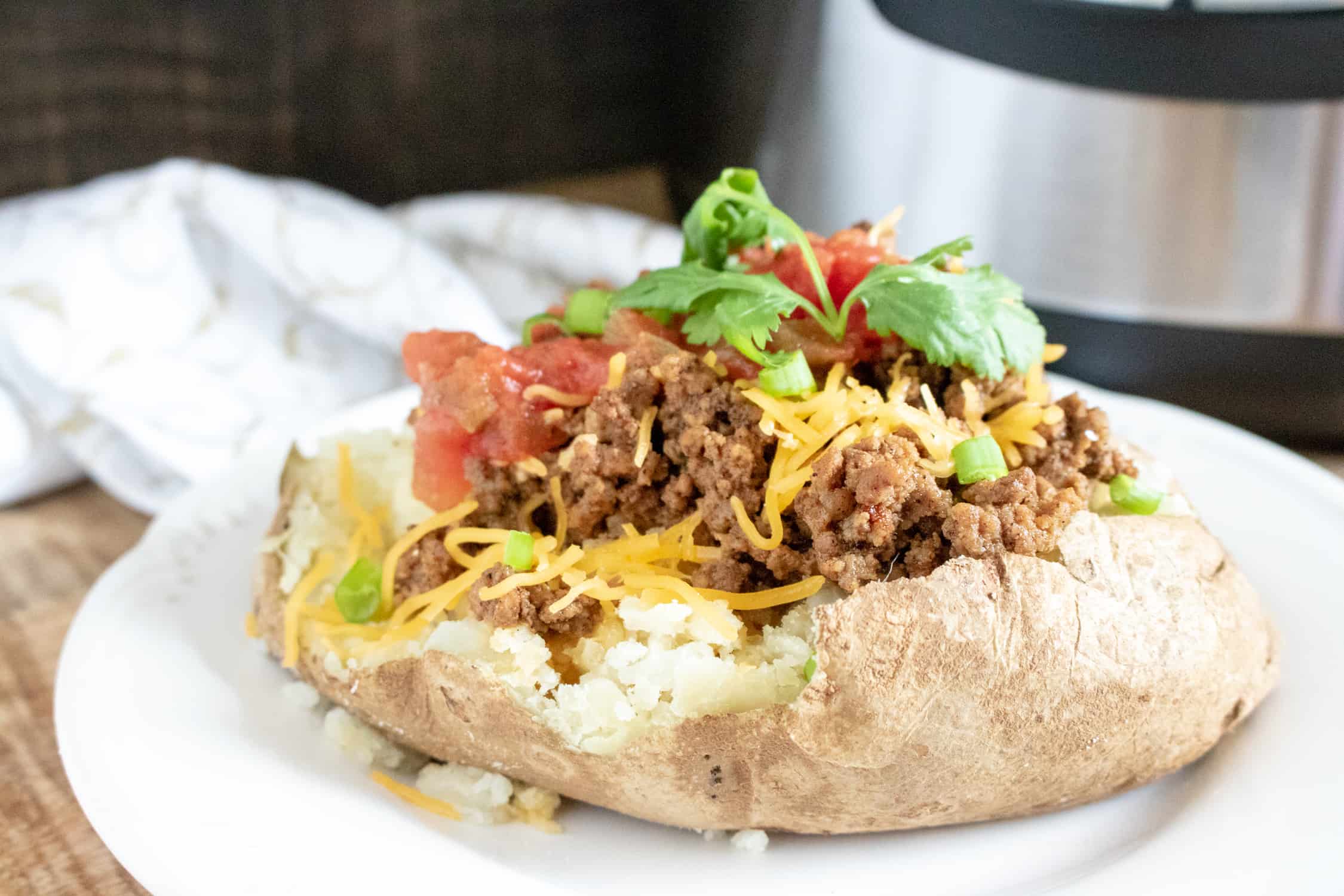 Since it's cooked in my absolute favorite kitchen gadget, the Instant Pot, the meat stays moist and doesn't dry out or get over cooked like it sometimes does when you brown it on the stove.
And, this recipe is so quick and easy to make; simply brown the meat in the Instant Pot, add in the seasonings, set it, and walk away. Start to finish, it's ready in just 20 minutes!
Is Instant Pot Taco Meat Good For You?
Yes! One serving of this taco meat has 110 calories, 2.7 grams of fat, 1.6 grams of carbs and 18.9 grams of protein.
Plus, this recipe is so versatile! You can easily adjust the flavors and spices to suit your personal preferences and make it even more scrumptious.
What Do I Do With Leftovers?
If you've got leftover taco meat you can store it in the fridge for 2-3 days. It will also keep for up to 3 months in your freezer.
One Tip for Cleaning Your Instant Pot
While cooking in the Instant Pot is quick and easy, it can sometimes leave behind stubborn stains and build-up.
Sprinkle some Bar Keepers Friend in the bottom of the pot, add a touch of water, and give it a scrub with a Mr. Clean Magic Eraser. This simple combination really does work wonders!
What to Serve with Instant Pot Taco Meat
For the quintessential Taco Tuesday meal, you've got to include the traditional sides of rice and beans. Copycat Chipotle Cilantro Rice is one of my absolute favorites, because it's full of fresh cilantro and lime flavors!
And, this recipe for Instant Pot Refried Beans is not only so easy to make, it's also healthy and delicious.
Or, for something a bit different, why not think outside the taco shell and serve this Instant Pot Taco Meat over Baked Potatoes! If you haven't tried this before, it just might become you new favorite!
How to Make Instant Pot Taco Meat Step by Step
Step #1: Using the sauté mode, brown ground beef in the Instant Pot. Drain the grease, and then add the remaining ingredients.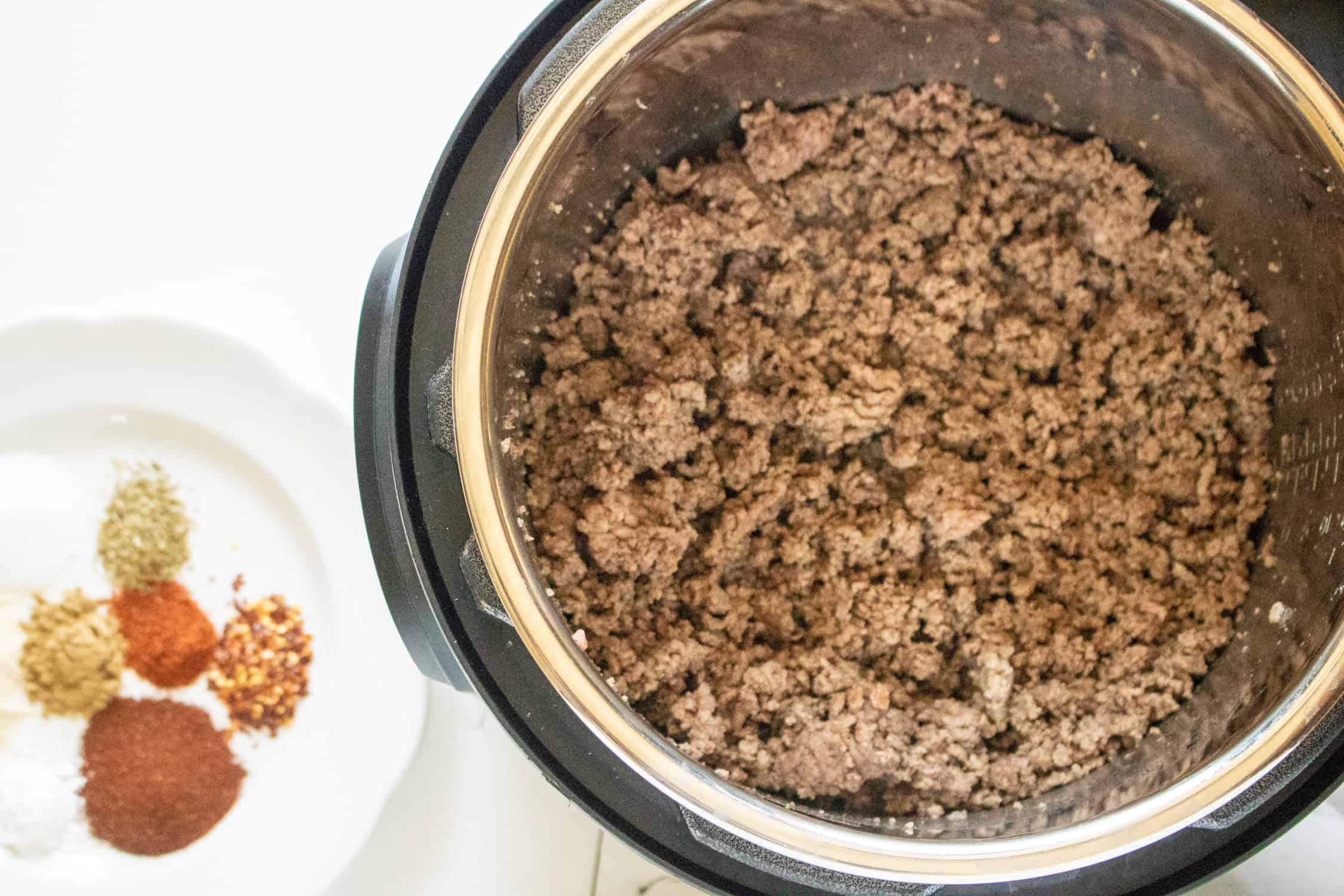 Step #2: Next, close the lid on the pressure cooker and turn the valve to sealing position.
Step #3: Set to a manual high time for 10 minutes. When the cooking time has finished, do a quick release.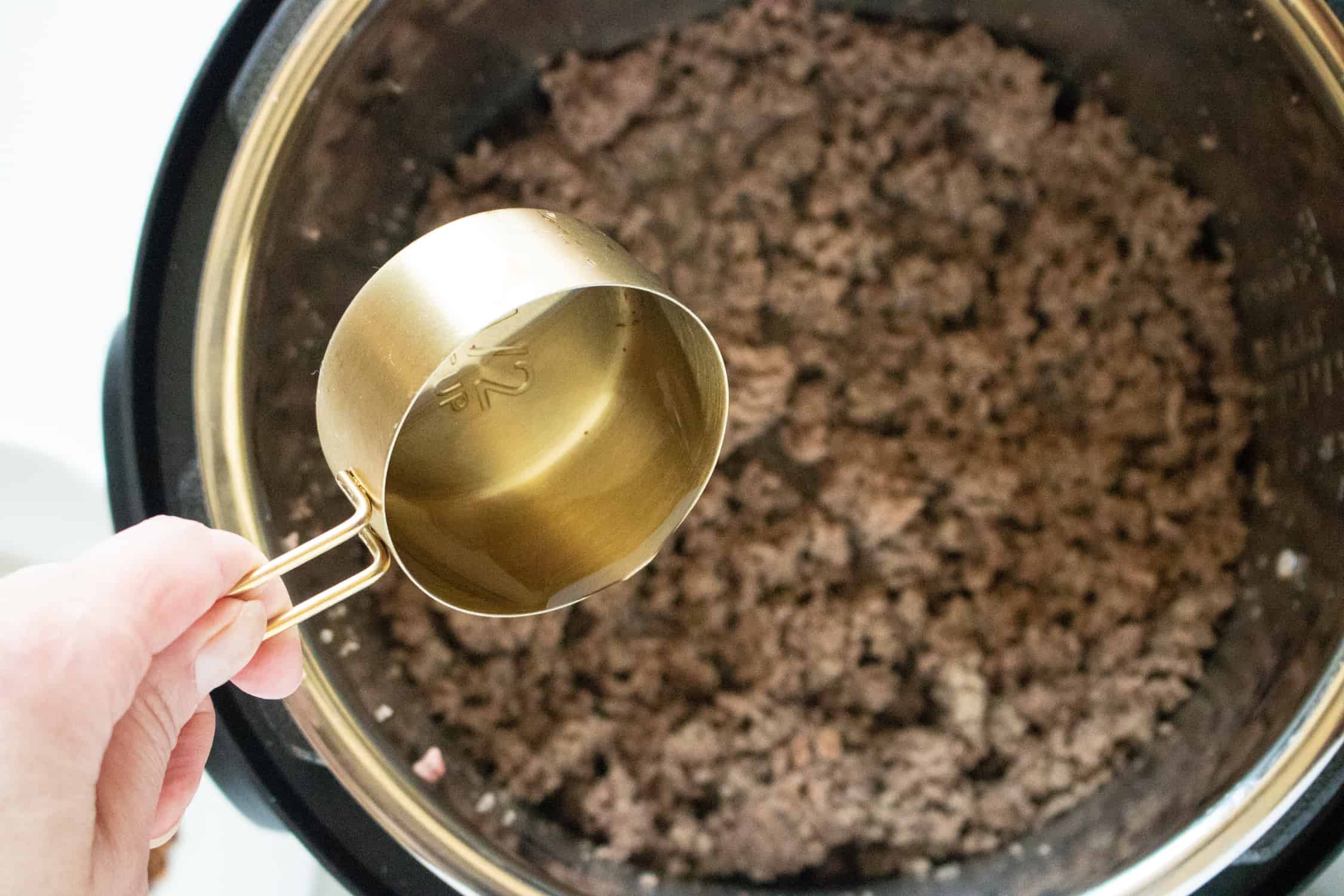 Step #4: Remove the lid and then serve!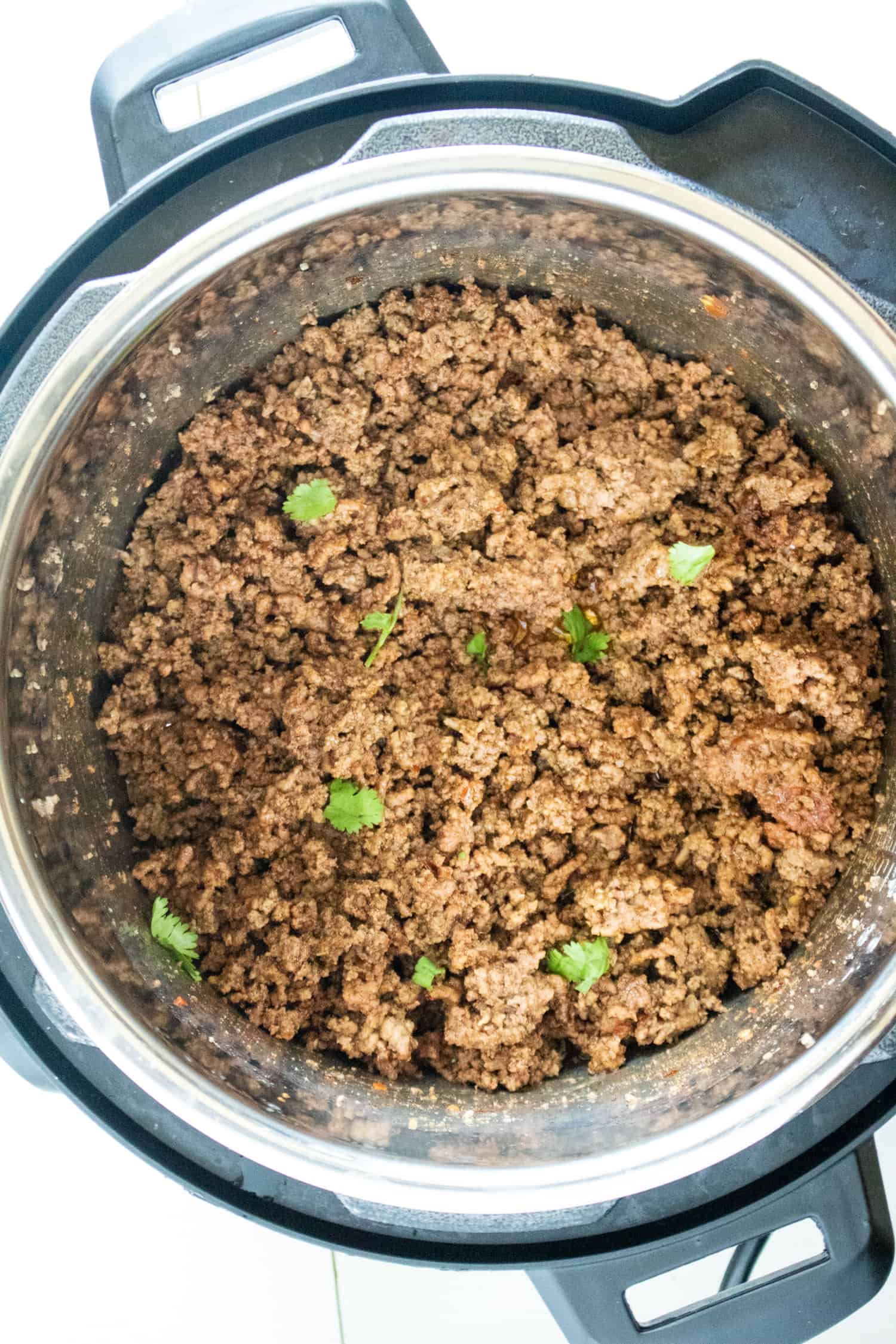 Enjoy!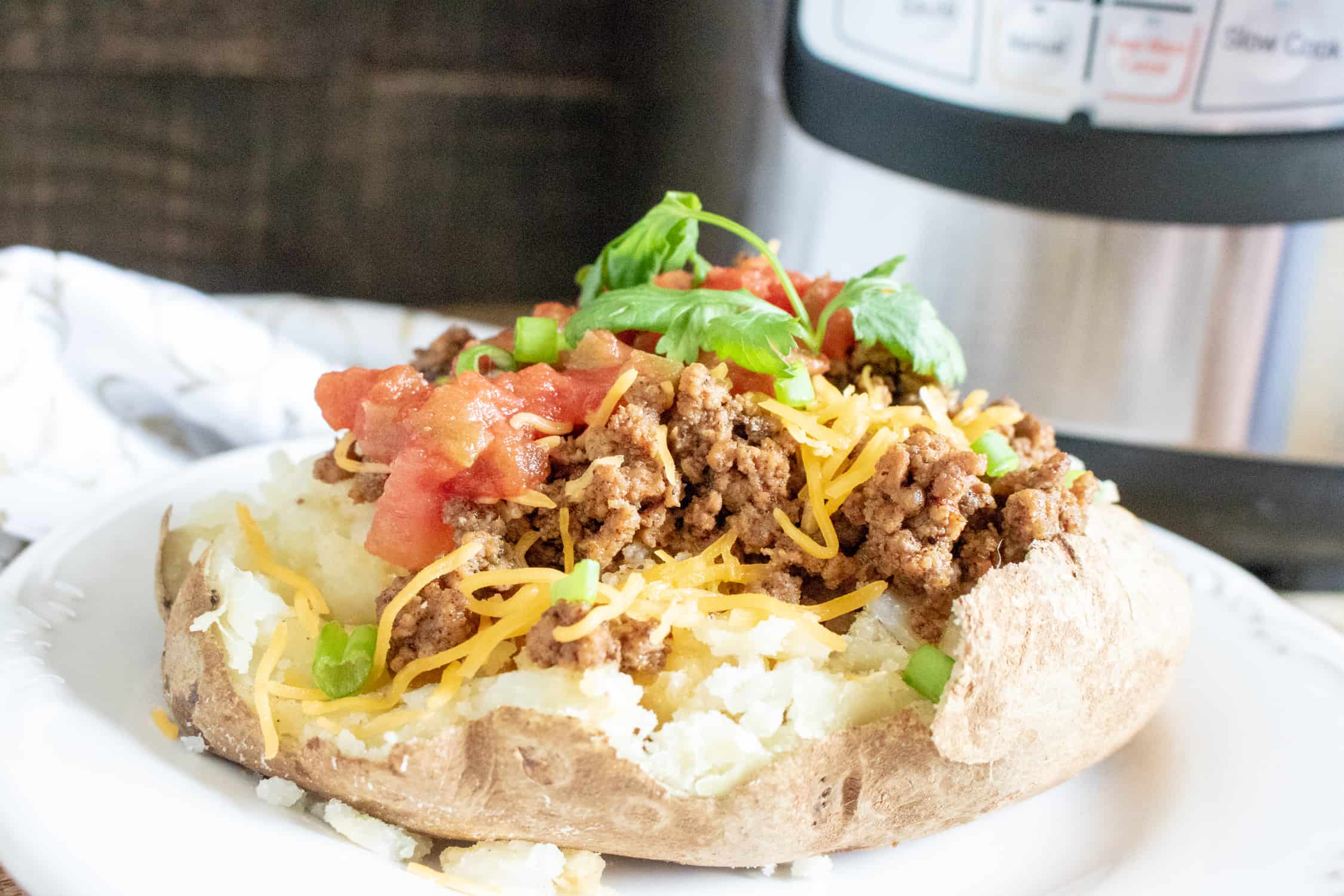 More Delicious Instant Pot Recipes
If you love this Instant Pot Taco Meat recipe, then check out these other Instant Pot favorites:
Instant Pot Cajun Sausage and Rice Recipe
Instant Pot Tomato Chicken Penne Pasta
Recipe