Spaghetti and Meatballs could be served up every day of the week and we'd be happy. Seriously...we're talking about a comfort food favorite. And comfort food, well...that's our jam.
The ability to enjoy a fantastic spaghetti and meatballs dinner made all in one pot is one of our favorite things about cooking in the Instant Pot. There is a plethora of one pot meals just waiting to be made!
And this Spaghetti and Meatballs recipe? Well, it might as well be the first one you try.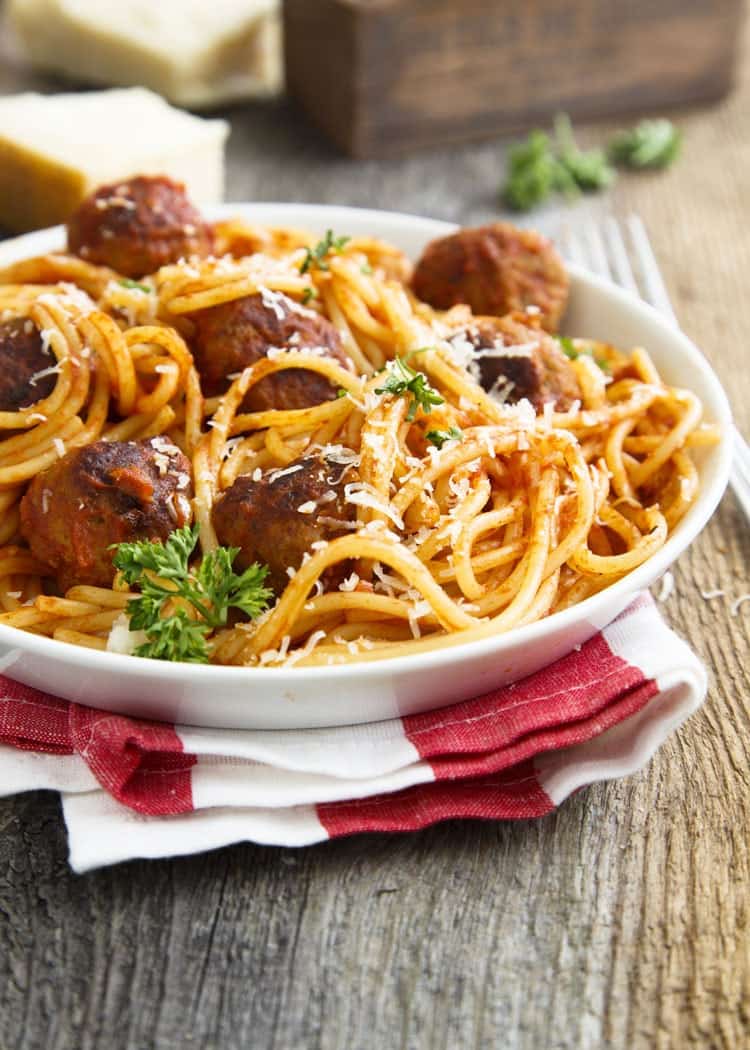 Table of contents
Helpful Instant Pot Supplies
Make it a one pot meal tonight!
Whether you're making meatballs and pasta or one of our other favorite Instant Pot meals, you'll be putting a dinner on the table that is just right for a healthy diet.
Here are some of our favorite Instant Pot recipes.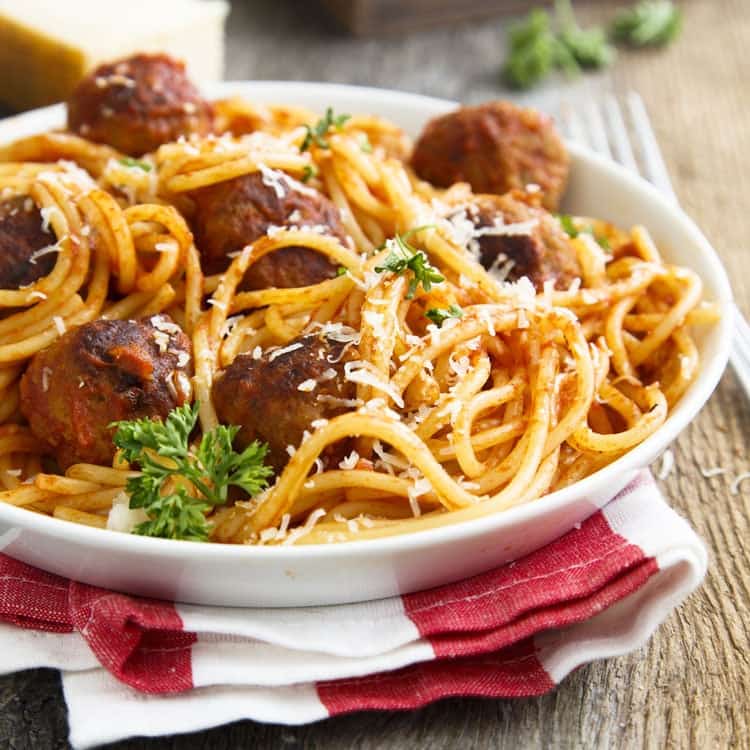 You're going to love this Spaghetti and Meatballs recipe. Yum!
Recipe