Easy sandwich recipes like our shredded buffalo chicken sandwich are something that are essential to have on hand for quick dinners at home. Let's face it...you want to feed yourself (and the family) without having to spend hours upon hours in the kitchen.
And you want to eat good. Not to mention, eat good food while you're at it. Like our Instant Pot favorites: Spaghetti and Meatballs, Carnitas, and Southwestern Chicken Soup...just to name a few.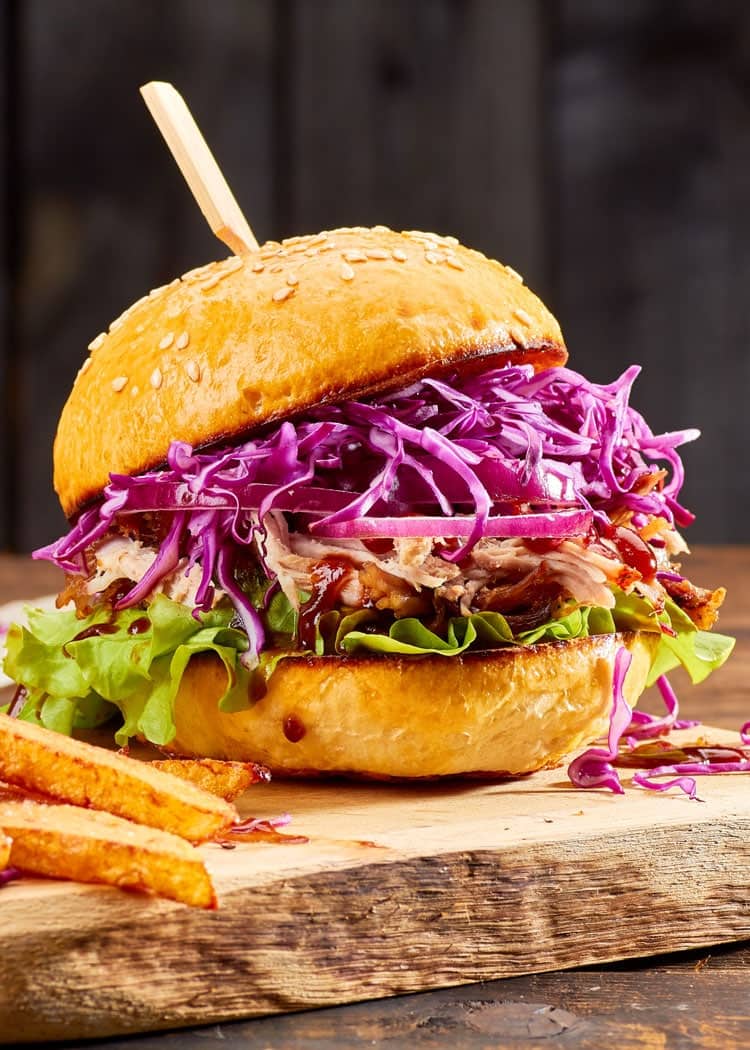 Table of contents
One of the things we absolutely LOVE about the Instant Pot is that there are SO many amazing recipes we can use it for AND when we cook with the instant pot, we are normally using a lot of whole food ingredients, which are essential for a healthy diet.
If you're a beginner cooking with an Instant Pot, don't be nervous. Read the instruction manual that comes with your pressure cooker and know that it is so much easier to cook with an Instant Pot than the old conventional pressure cookers.
There is nothing to be intimidated about...just make sure you read the manual and take care to follow the instructions. You'll be cooking up meals in your Instant Pot in no time at all.
New to cooking with a pressure cooker? Try out the Be the Boss of Your Instant Pot Video Course! It'll help take the pressure off and ease you into cooking with your Instant Pot.
Easy Sandwich Recipes
Now, we love a good home cooked meal, but sometimes one of our favorite easy sandwich recipes is exactly what is called for. And when it comes to easy sandwich recipes, we especially like a Buffalo Chicken Sandwich.
You can top a Buffalo Chicken Sandwich off with your choice of favorite condiments. We like to dress ours up with some slaw, lettuce and a drizzling of sauce that just adds an extra bite of flavor.
There are so many ways to enjoy this chicken sandwich recipe.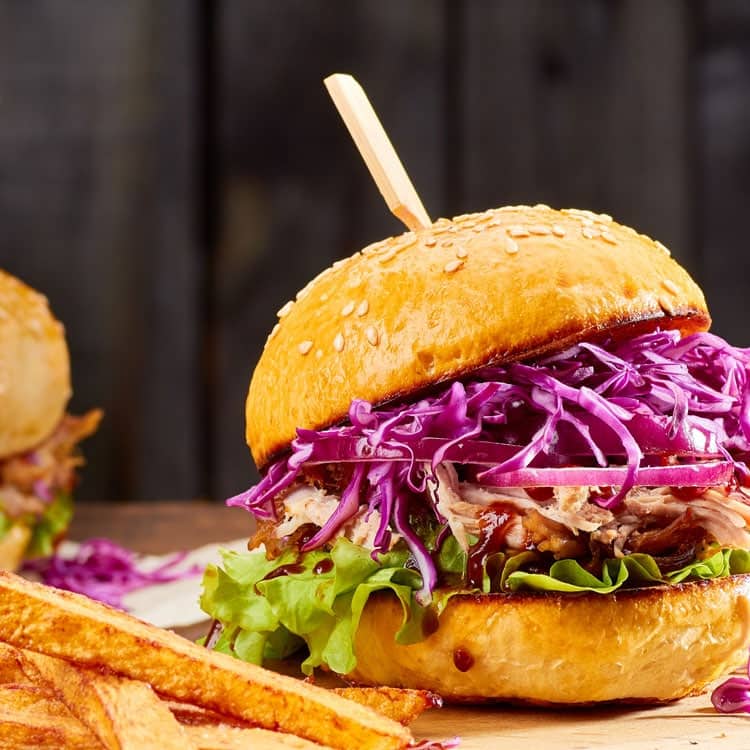 You'll love this tasty Shredded Buffalo Chicken Sandwich recipe. Not to mention all our other yummy Instant Pot recipes.
Recipe