I LOVE Mexican food! I am a huge fan of it all: tortillas, salsa, chips, cheese dip, and guacamole. But the one ingredient I'm most fond of is homemade refried beans.
And, making them in one of my favorite kitchen gadgets, the Instant Pot, couldn't be more easy!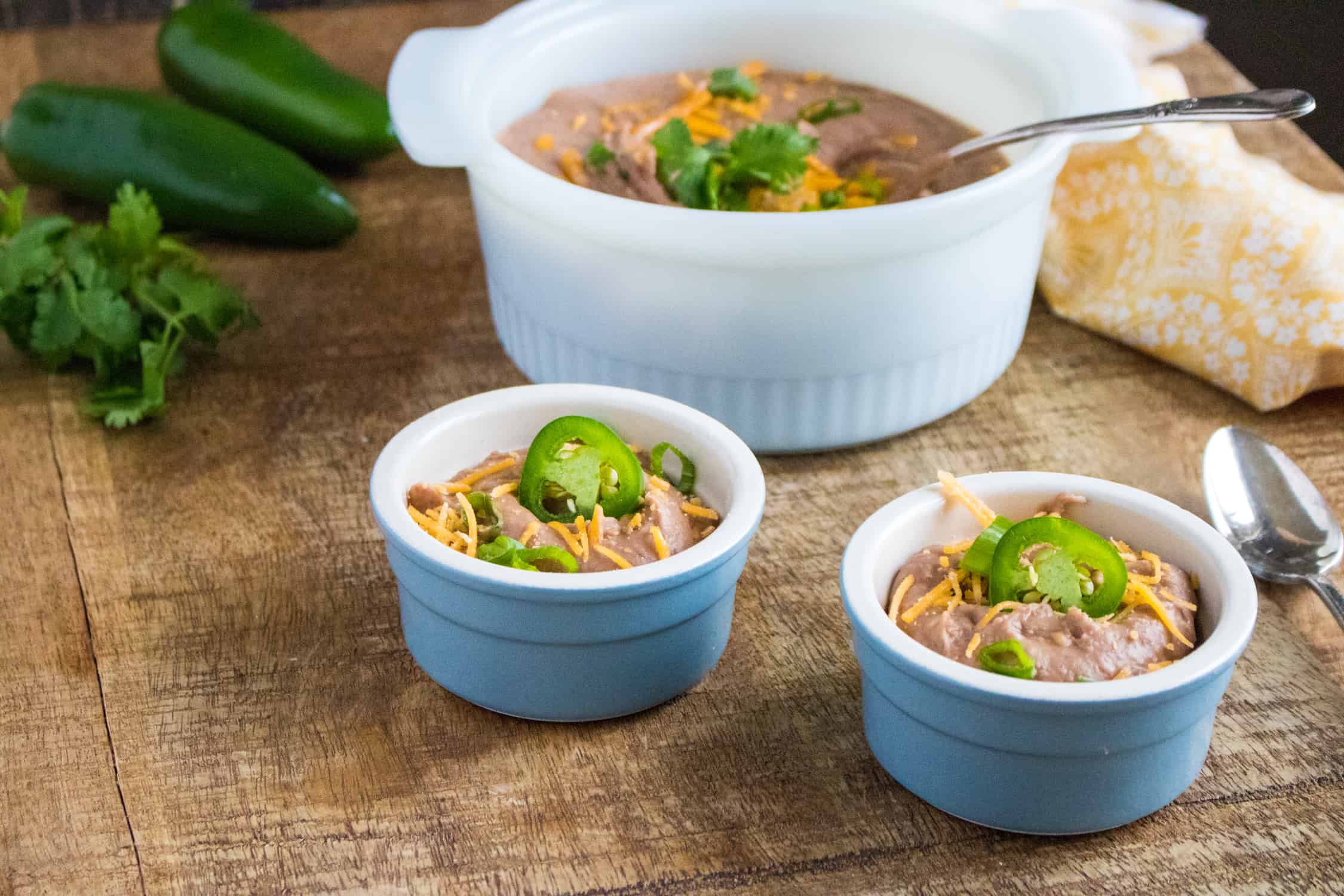 This recipe for Instant Pot Refried Beans gives you a perfect batch of smooth, creamy beans, seasoned with just a hint of cumin and cayenne pepper, every time. Not only will you love the taste, you will love how truly simple it is to make!
What are Refried Beans?
Made from cooked, mashed beans, refried beans are a staple of both Mexican and Tex-Mex cuisines. They can be made with a variety of beans (kidney, black and pinto are all popular).
In the United States, refried beans are most commonly made from pinto beans.
Although the name "refried" suggests that the beans are "double cooked, or "fried again," this is not the case. The name comes from the American translation of the Spanish term frijoles refritos, which actually means well-fried beans.
Helpful Instant Pot Supplies
Instant Pot Inner Pot - I like to have an extra inner pot available because of how much cooking I do in my Instant Pot. It comes in really handy when I want to put a lid on the inner pot and refrigerate the leftovers, or mix up ingredients the night before to save time at the end of the day.
Silicone Lid for Instant Pot- I'm not sure how I lived without this one. Having a silicone lid for my Instant Pot has made life so much easier. It is perfect for adding ingredients a day or two ahead of time.
101 Instant Pot Recipes for Beginners- If you are new to pressure cooking, this is a great ebook to get you started with basic recipes you will use over and over again.
2 Reasons Why You'll Love These Instant Pot Refried Beans
#1: They are extremely healthy! Each serving of these beans is less than 75 calories, and is packed with 7.1 grams of protein, 3 grams of fiber and less than 1 gram of fat!
#2: Everyone can eat them! Instant Pot Refried Beans are gluten-free, and can be made to be both vegetarian and vegan-friendly by omitting the ham hock from the recipe.
Main Dishes to Serve with Instant Pot Refried Beans
Refried Beans are just about the most versatile side dish you will find. Their flavor complements many different entrées, so you won't have any trouble finding the perfect main dish to go with these Instant Pot Refried Beans.
If it's Taco Tuesday at your house, you'll love our flavorful and delicious Copycat Cafe Rio Shredded Beef Tacos.
Looking to change things up bit from tacos? Try these tasty Beef Empanadas. The crust and the filling are each made from just 3 ingredients, making this a super easy recipe! Win-win!
Last, but definitely not least, are these scrumptious Red Enchiladas-Chihuahua Style! You cannot go wrong with this cheesy and delicious layered enchilada recipe.
Good luck picking just one of these mouth-watering dishes!
How to Make Instant Pot Refried Beans, Step By Step
Step #1: Add all ingredients to inner pot.
Step #2: Turn pressure valve to sealed.
Step #3: Set on manual pressure for 45 minutes.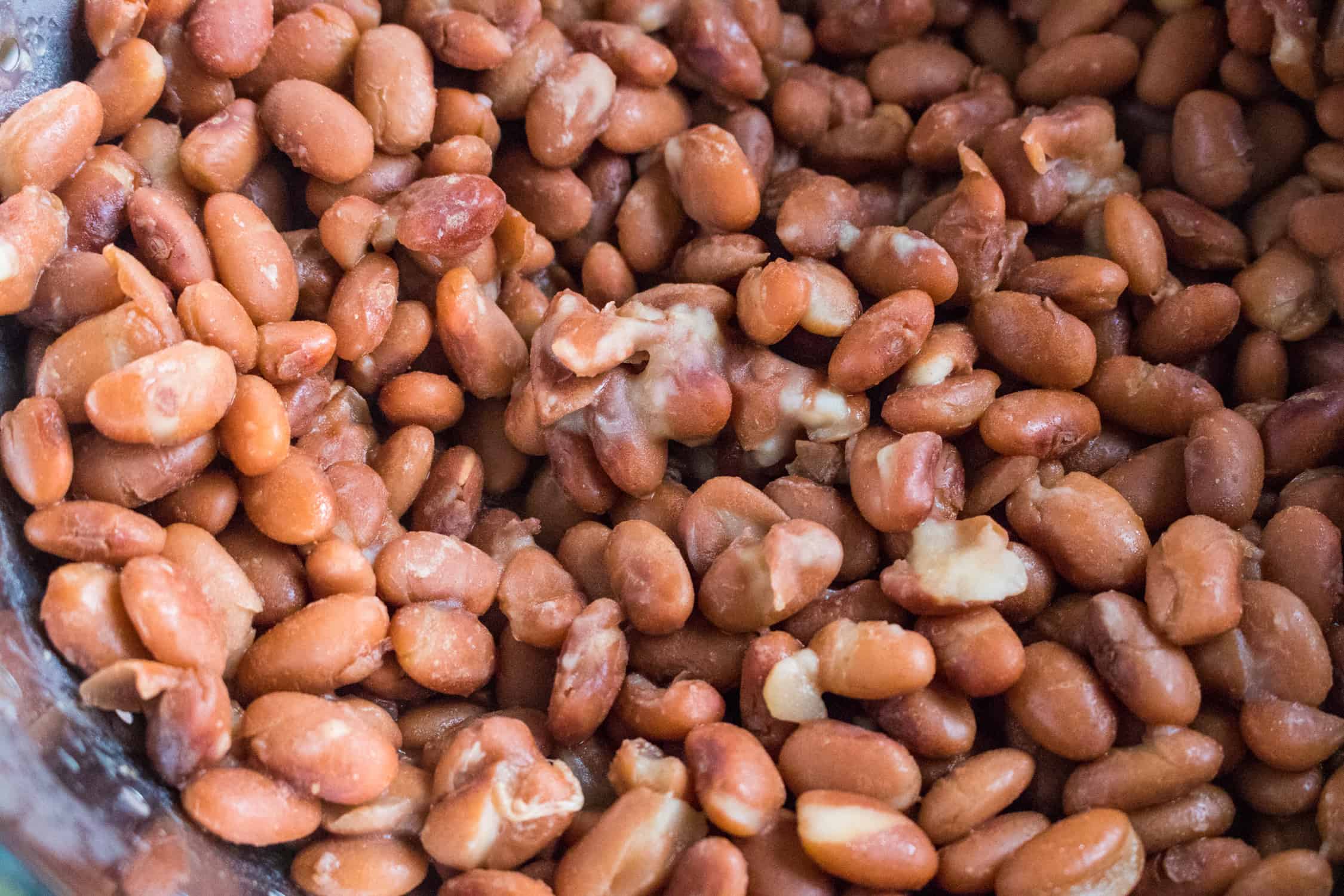 Step #4: After a 20-minute natural release, do a quick release to let out remaining pressure.
Step #5: Reserve 1 cup liquid, drain the beans and then discard the ham hock.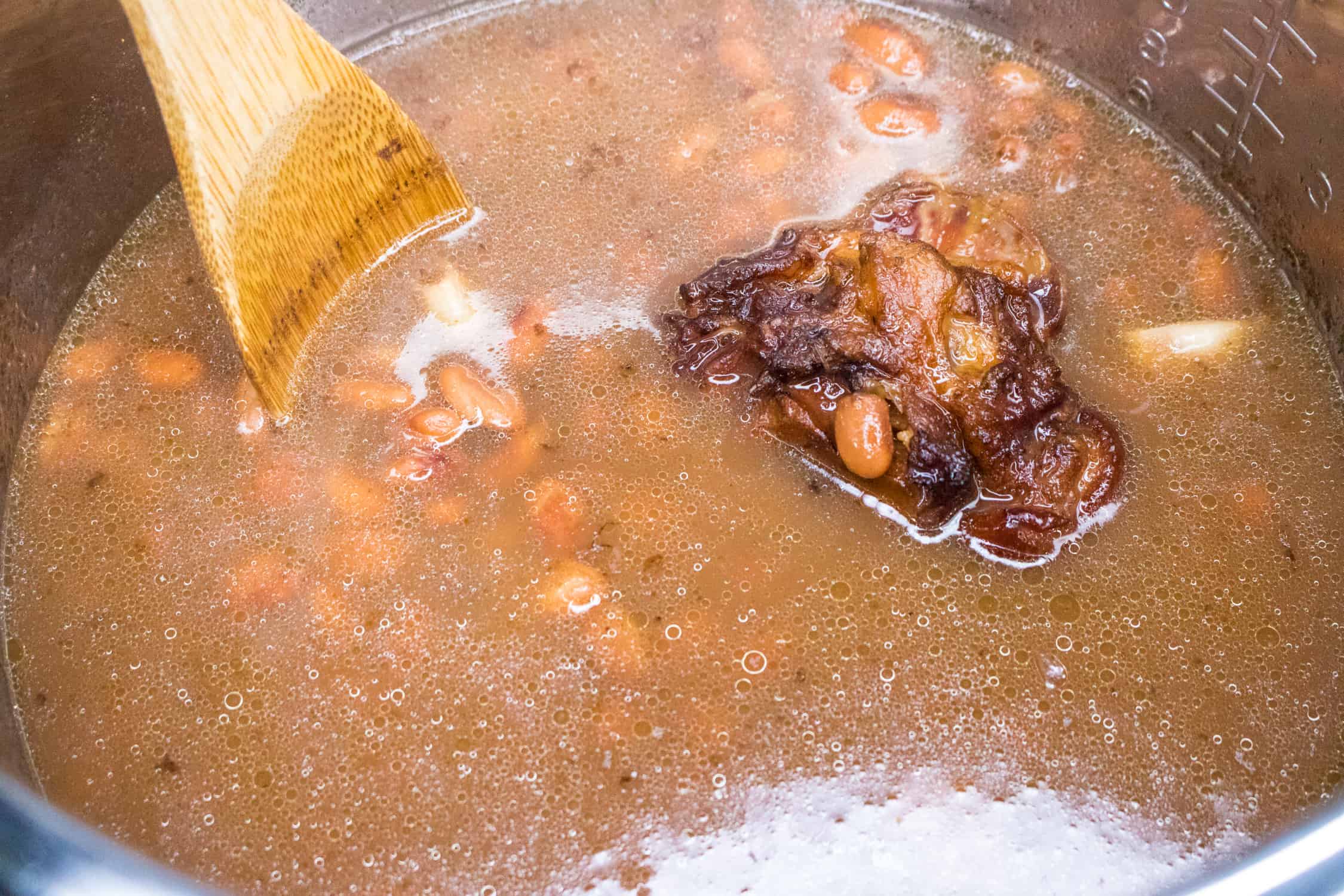 Step #6: Blend beans in a blender or food processor and add in reserved liquid as needed to reach desired consistency.
Enjoy! Find the recipe at the bottom of this post.
Try Some of These Instant Pot Recipes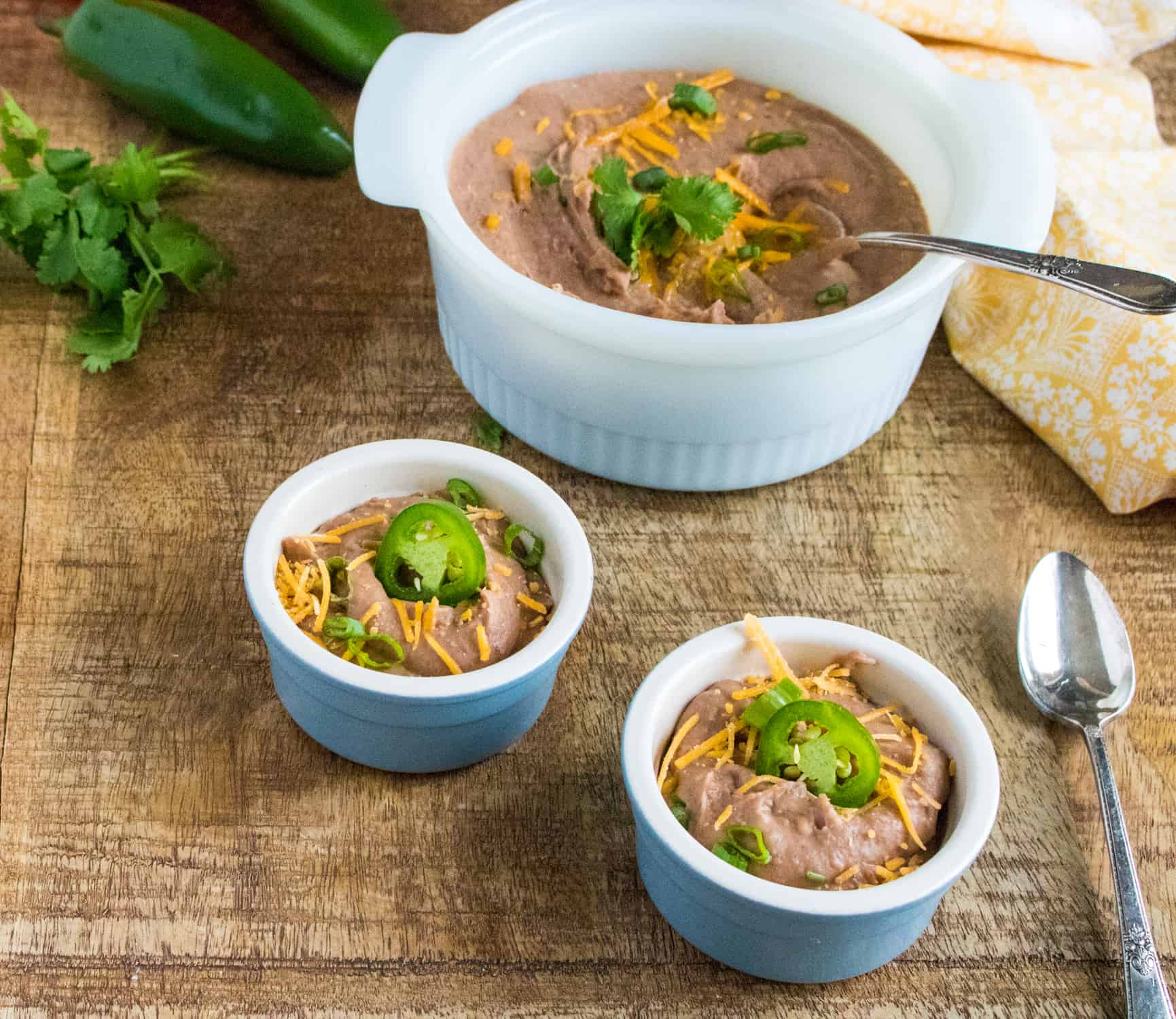 Recipe