Mardi Gras may have come and gone, but making this Instant Pot Red Beans and Rice Recipe will transport you right to the heart of Louisiana Creole country.
Traditionally, red beans and rice is made on Mondays, by using the pork bones left over from Sunday's dinner.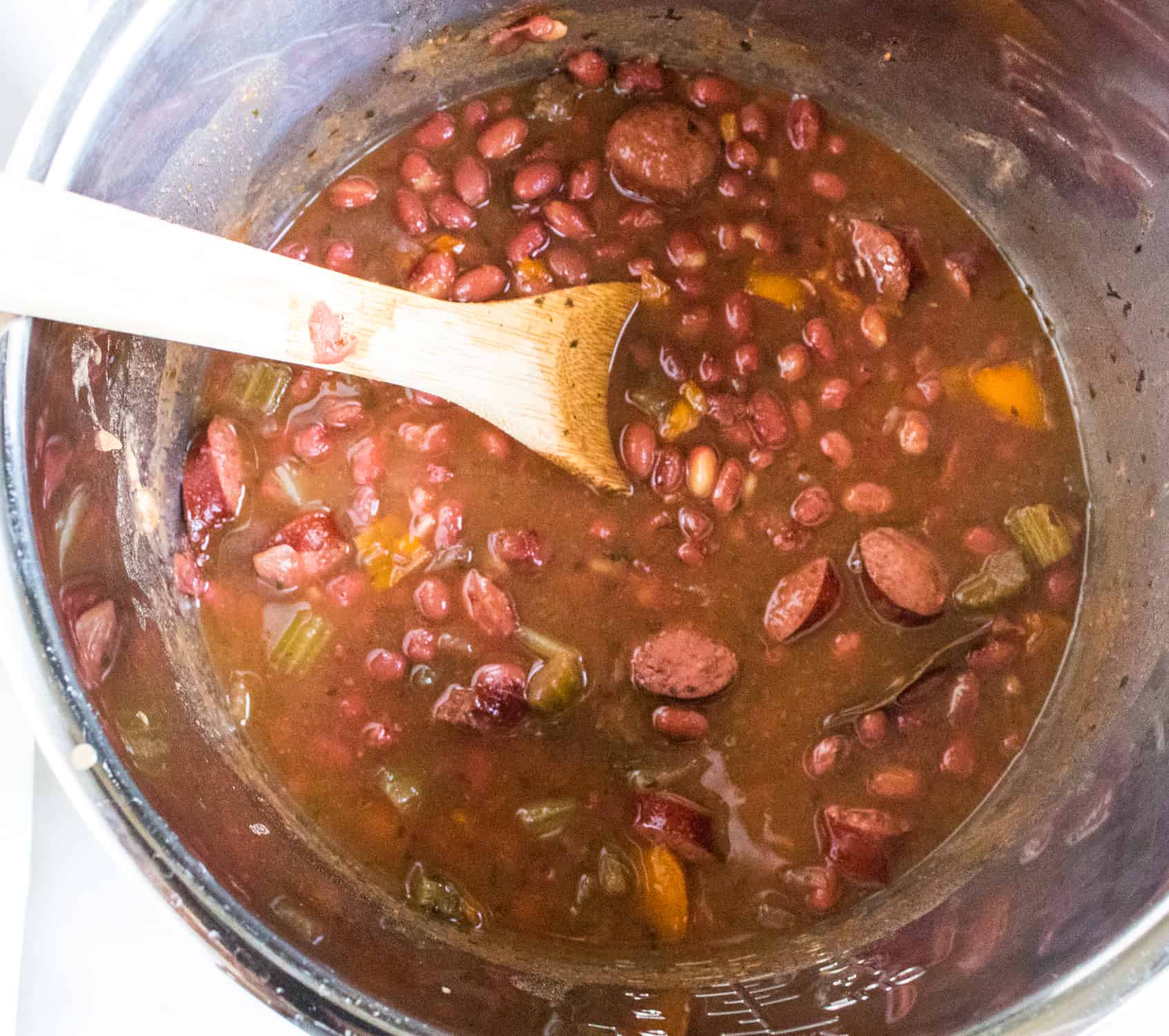 The classic method for cooking red beans and rice is to keep them simmering away on the stove all day, so that they cook while the Monday chores get done. Continuing that tradition, many restaurants still offer a red beans and rice special on Mondays.
This Instant Pot Red Beans and Rice Recipe is the perfect solution for the more modern, busy lifestyle.
Thanks to the wonder of the Instant Pot, you can achieve that cooked-all-day flavor by simply tossing the ingredients into the Instant Pot and letting the pressure cooker do all the work. So easy!
And, you will love the smoky, spicy, and complex flavors of this Instant Pot Red beans and Rice Recipe, thanks to ingredients like:
red beans
kielbasa sausage
red onion
celery
bell pepper
garlic
cayenne pepper
Cajun seasoning
What are the Ingredients in Cajun Seasoning?
There are many top-secret recipes out there for Cajun seasoning, and some that have been passed from generation to generation. but it almost always includes the following: salt, garlic powder, paprika, black pepper, onion powder, cayenne pepper, oregano, thyme, and red pepper flakes.
Check out all our rice recipes.
More Recipes Like Instant Pot Red Beans and Rice Recipe
If you like this Instant Pot Red Beans and Rice Recipe , you'll want to check out these other quick, easy, and delicious Instant Pot meals: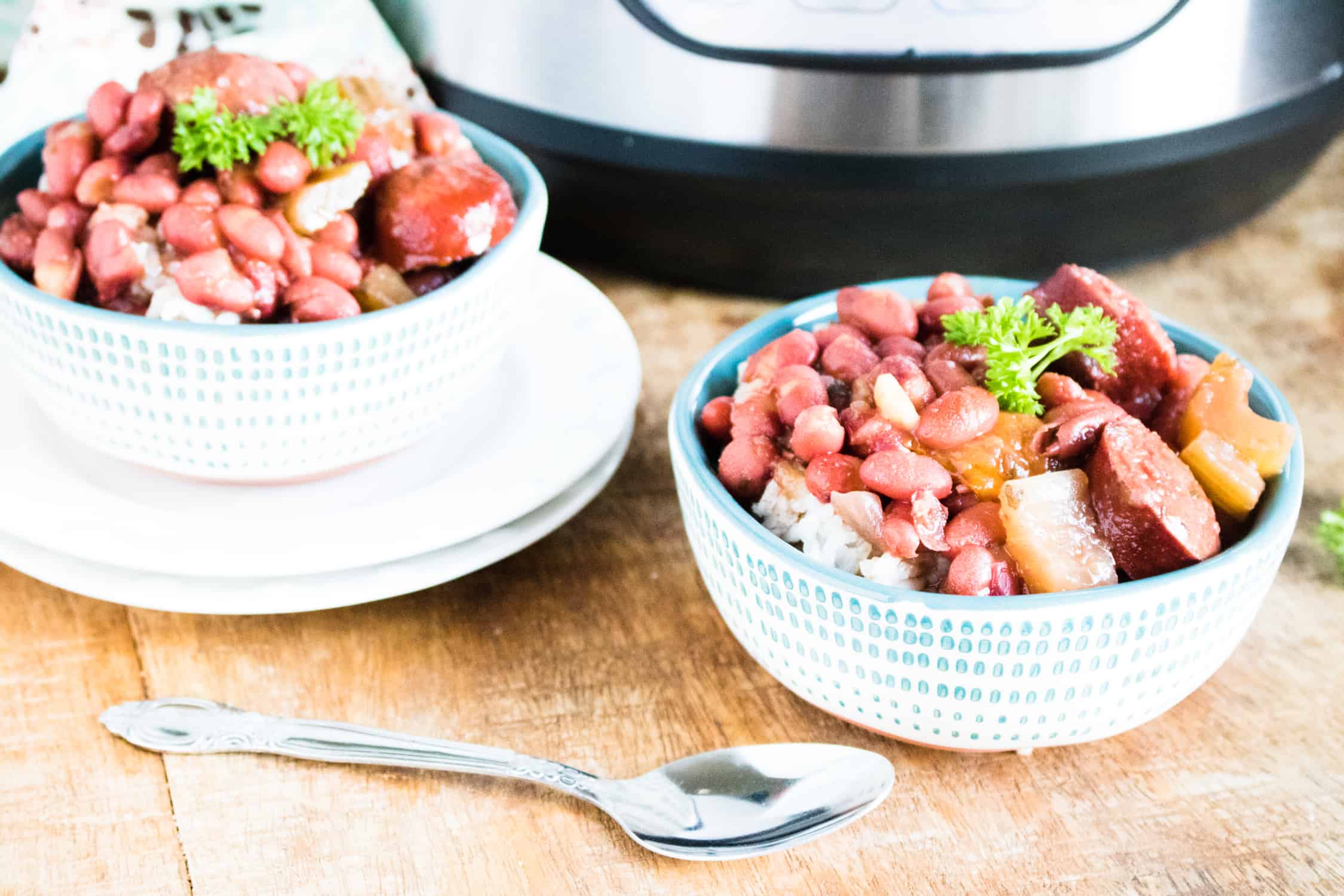 Useful Cooking Supplies
How To Make Instant Pot Red Beans and Rice Recipe, Step By Step
Step #1: Turn Instant Pot onto sauté setting and add oil, onion, pepper and celery. Sauté for 2-3 minutes, and then turn off the sauté mode.
Step #2: Add all of the remaining ingredients, with the exception of the kielbasa. Close the Instant Pot lid, turn pressure valve to sealed, and set manual pressure on high for 30 minutes.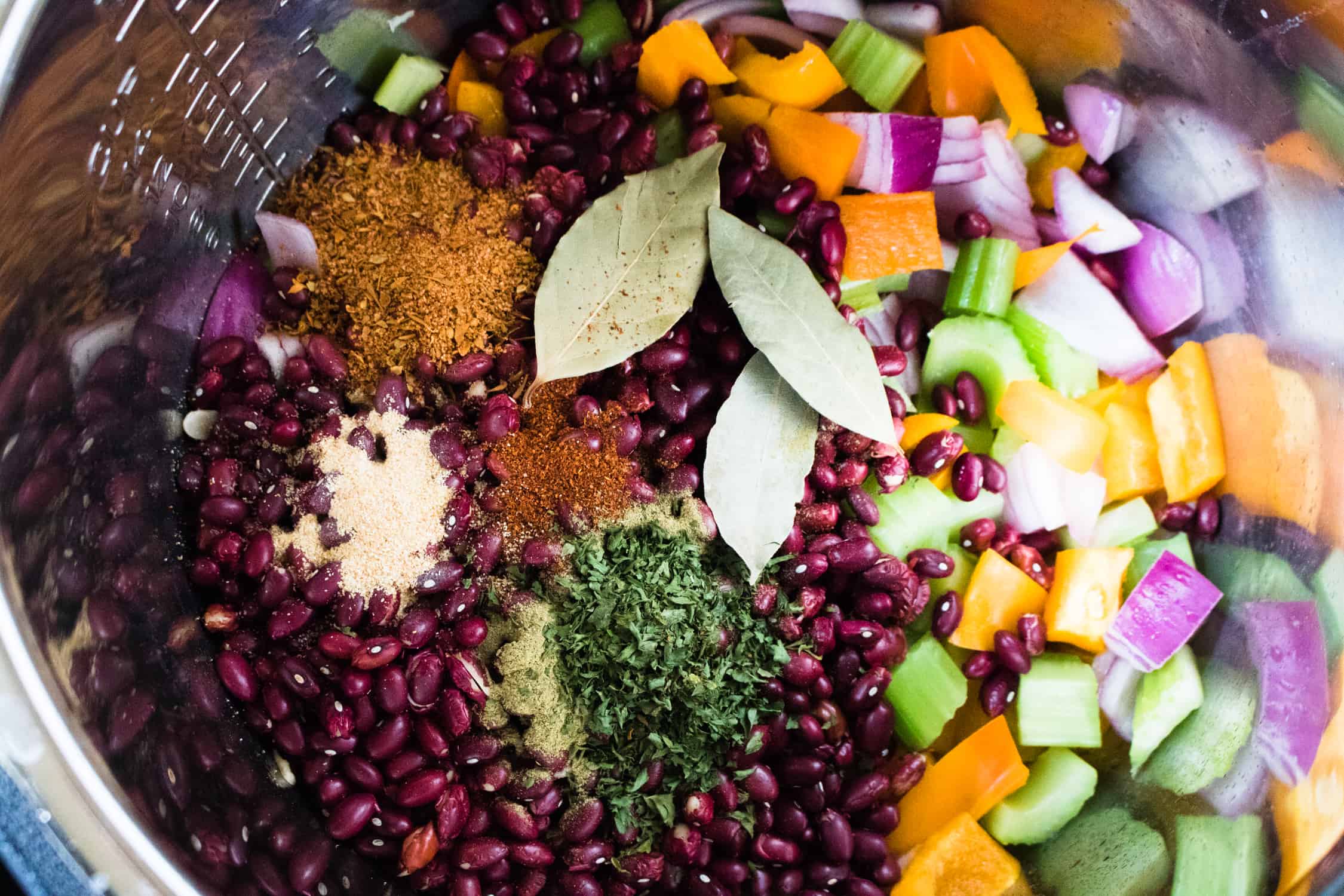 Step #3: Do a quick release when the pressure cooking time has elapsed, add sausage, turn the valve back to sealed and then set for an additional 15 minutes manual pressure on high.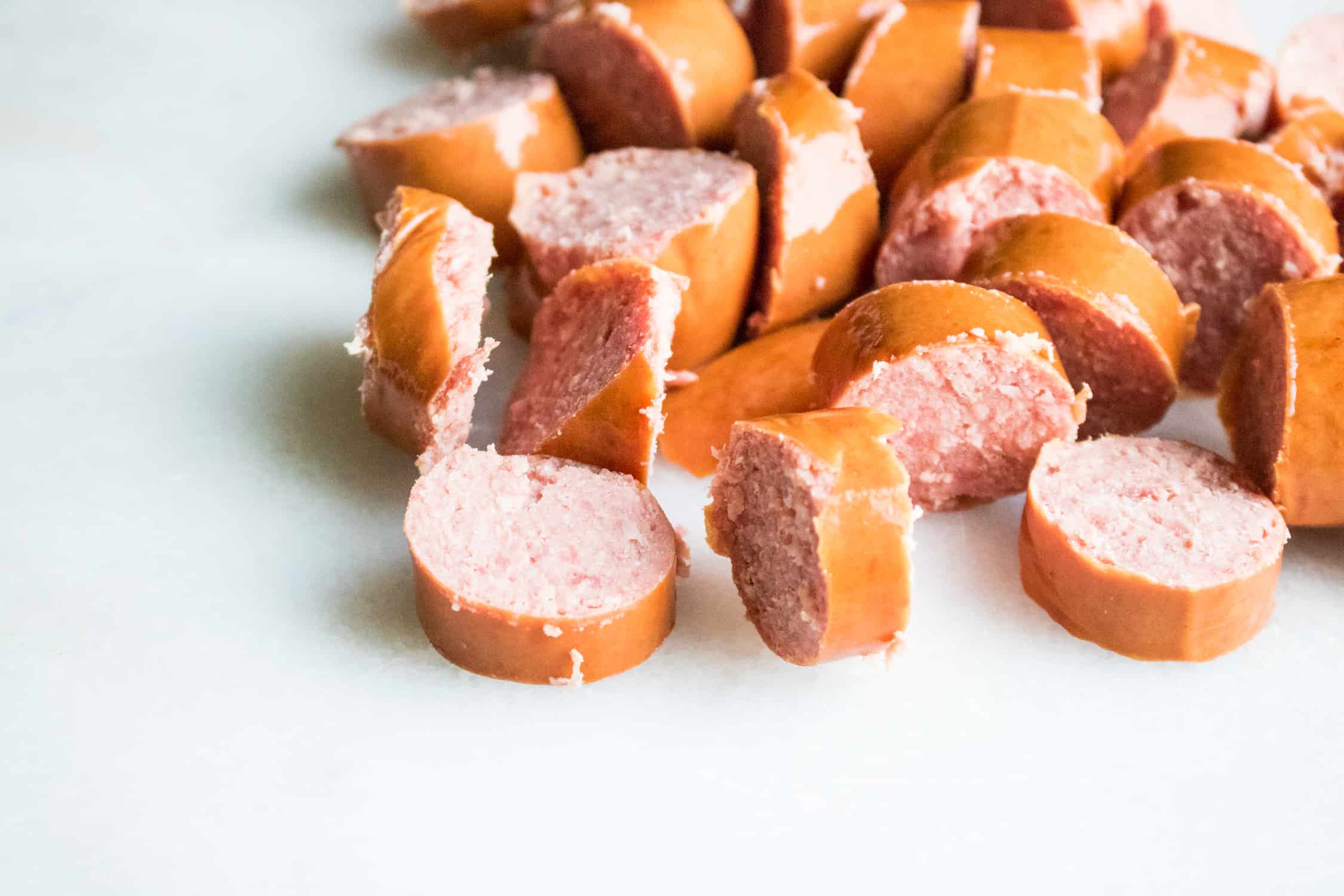 Step #4: When the final cooking time has finished, allow for a complete natural pressure release. This will take 20-25 minutes.
Step #5: Serve over white or brown rice, and enjoy!
Check Out Our Latest Instant Pot Posts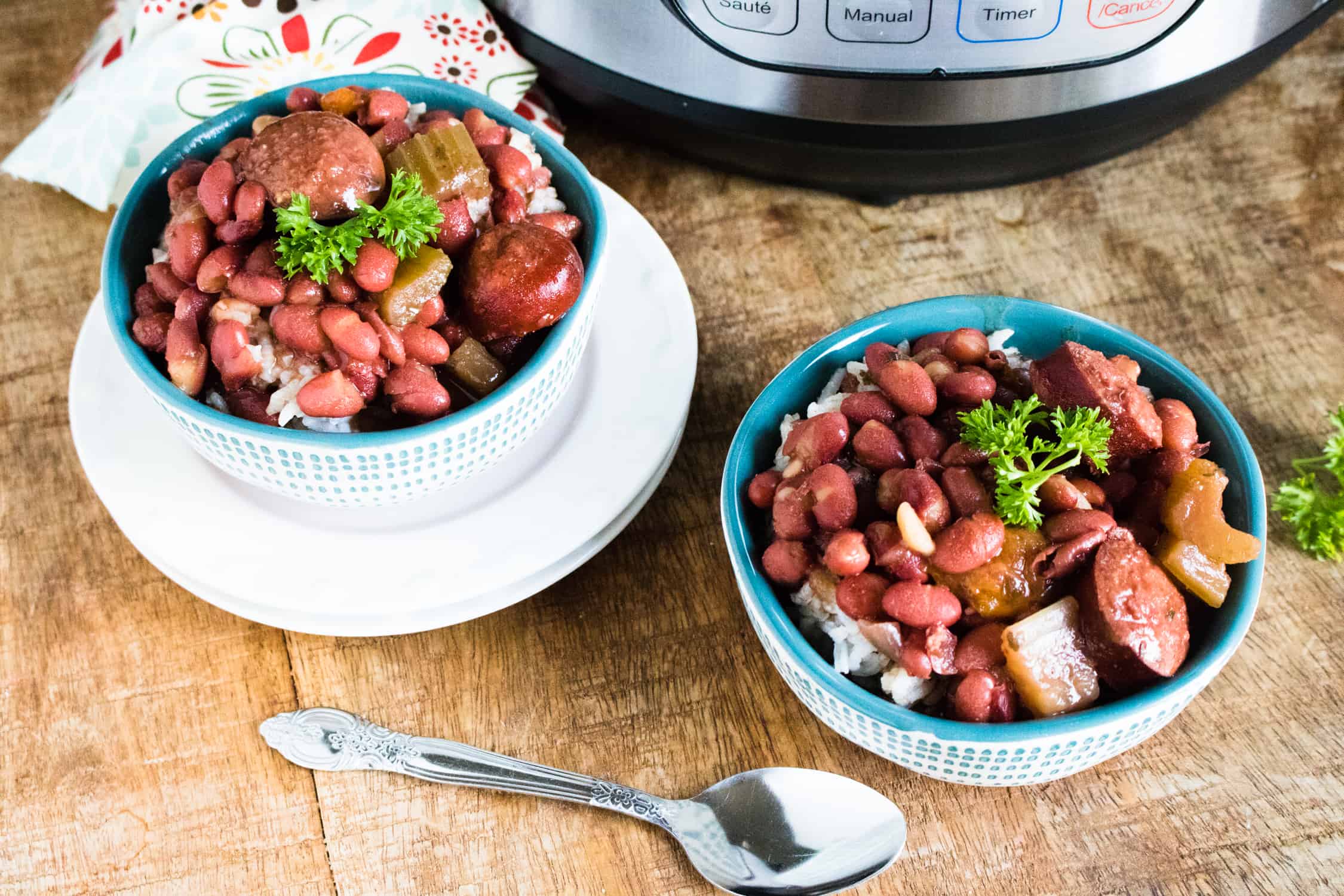 Recipe