Instant Pot Pork Carnitas is so tender, so satisfying, and so easy to make, it is destined to quickly rise to the top of your favorite foods list.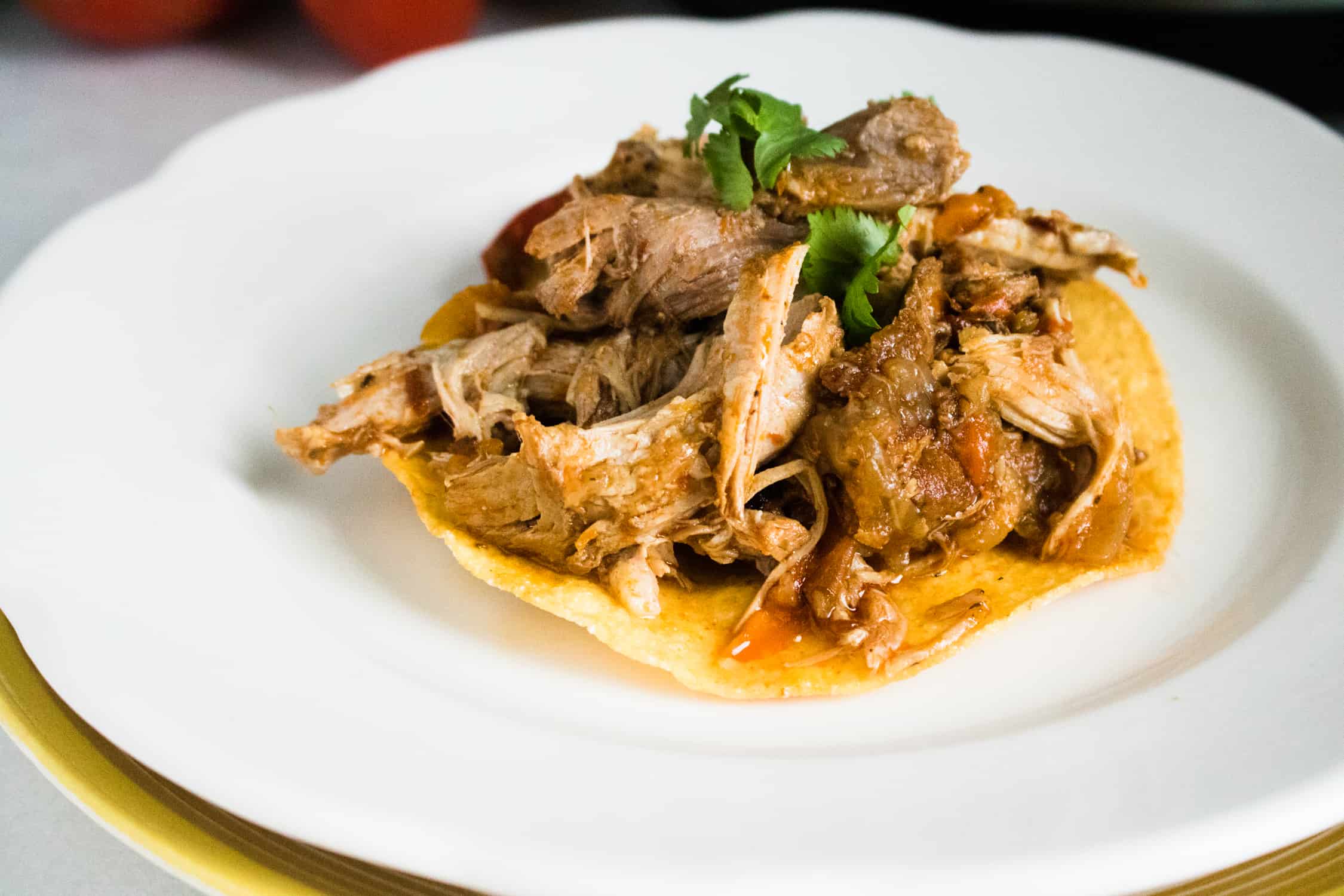 You will fall in love with the melt-in-your-mouth quality and zesty flavors of this Instant Pot Pork Carnitas recipe, thanks to ingredients like:
Pork roast
Chipotle sauce
Adobo all-purpose seasoning
Bell peppers
Bay leaves
Oregano
Garlic powder
Cumin
What is Pork Carnitas?
Carnitas literally means "little meats", and is a staple of Mexican cuisine that originates from the state of Michoacán. Carnitas is traditionally made by slowly braising or simmering pork, and the result is very tender, juicy, shreddable meat.
The cooking process typically takes four hours, but thanks to the wonder that is the Instant Pot, this flavorful dish is ready to serve in just half the time of the traditional method!
One Tip for Cleaning Your Instant Pot
While cooking in the Instant Pot is quick and easy, it can sometimes leave behind stubborn stains and build-up.
Here's an easy solution for returning the Instant Pot inner liner (the stainless steel pot) to its original sparkling state. Sprinkle some Bar Keepers Friend in the bottom of the pot, add a touch of water, and give it a scrub with a Mr. Clean Magic Eraser. This simple combination really does work wonders!
Our Latest Instant Pot Recipes
What to Serve With Instant Pot Pork Carnitas
Traditional pork carnitas is served with salsa, guacamole, corn tortillas, refried beans, and topped with chopped cilantro and diced onion.
If you're feeling adventurous, try serving your Instant Pot Pork Carnitas with delicious Mexican Rice with Stuffed Peppers or pairing it with these delectable Black Bean Goat Cheese Quesadillas. Our Instant Pot Refried Beans are also amazing.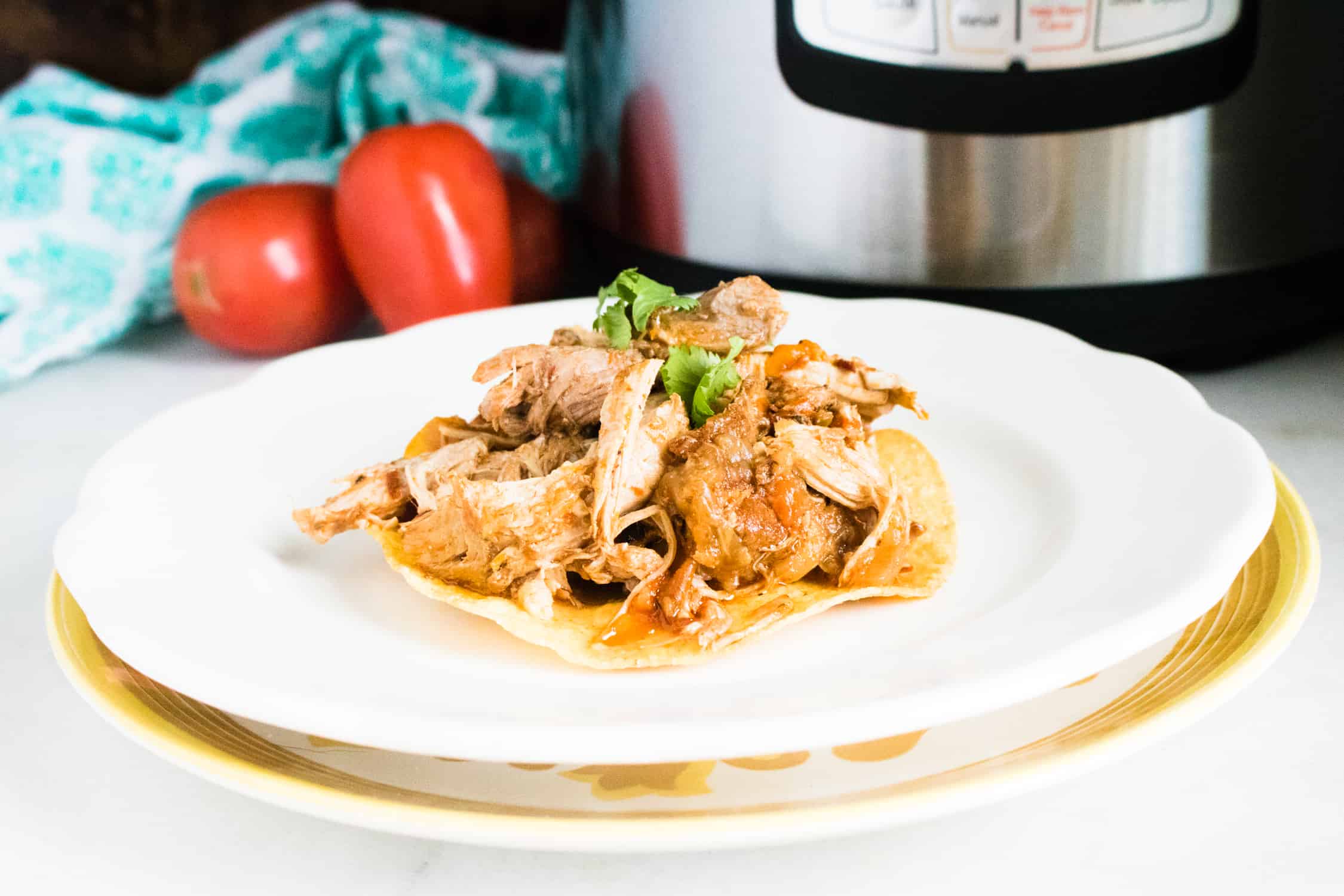 How To Make Instant Pot Pork Carnitas Step By Step
Step #1: On sauté mode, sear meat on both sides and then turn sauté off.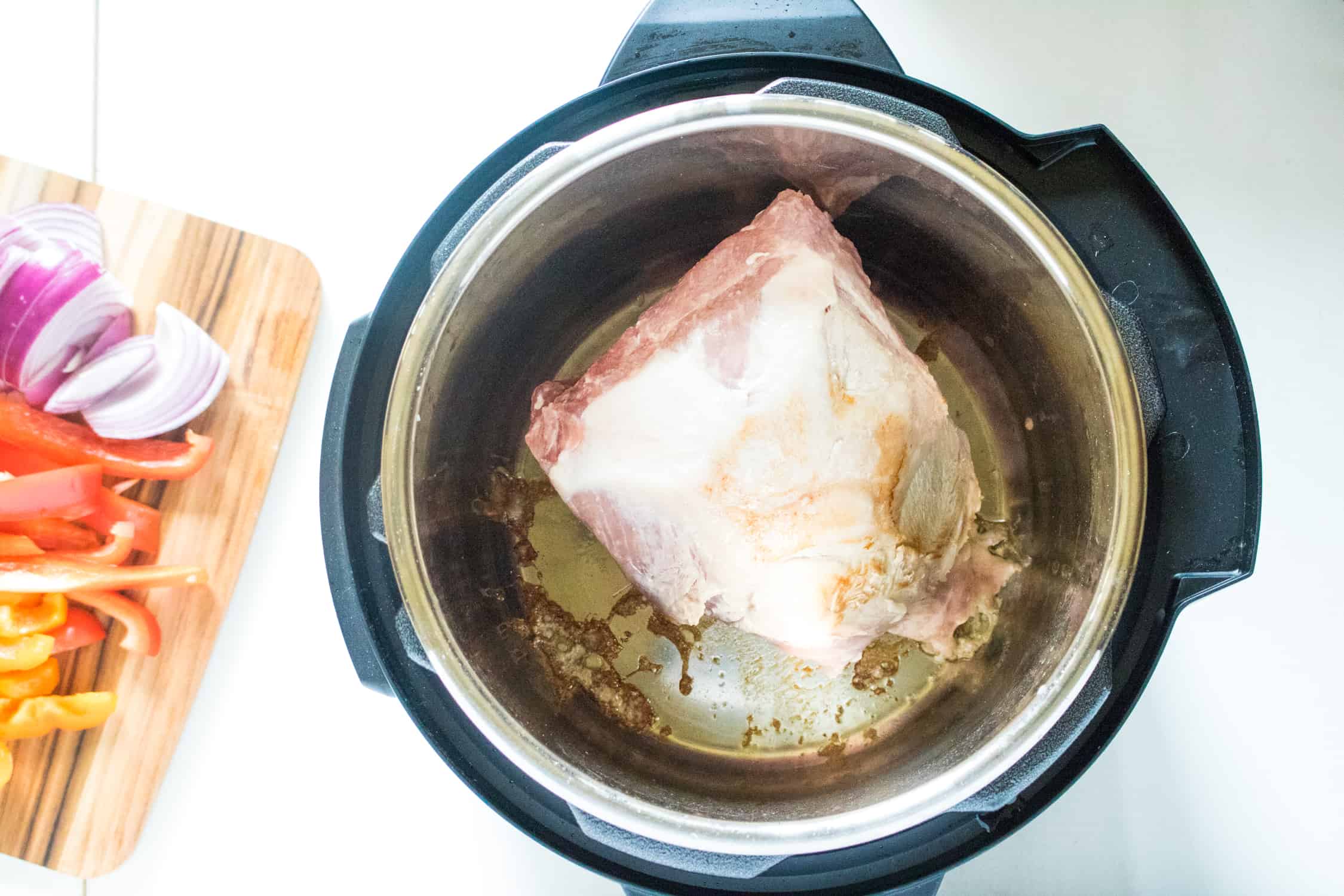 Step #2: Combine remaining ingredients in the Instant Pot.
Step #3: Close the lid and turn the valve to sealing (not venting) position.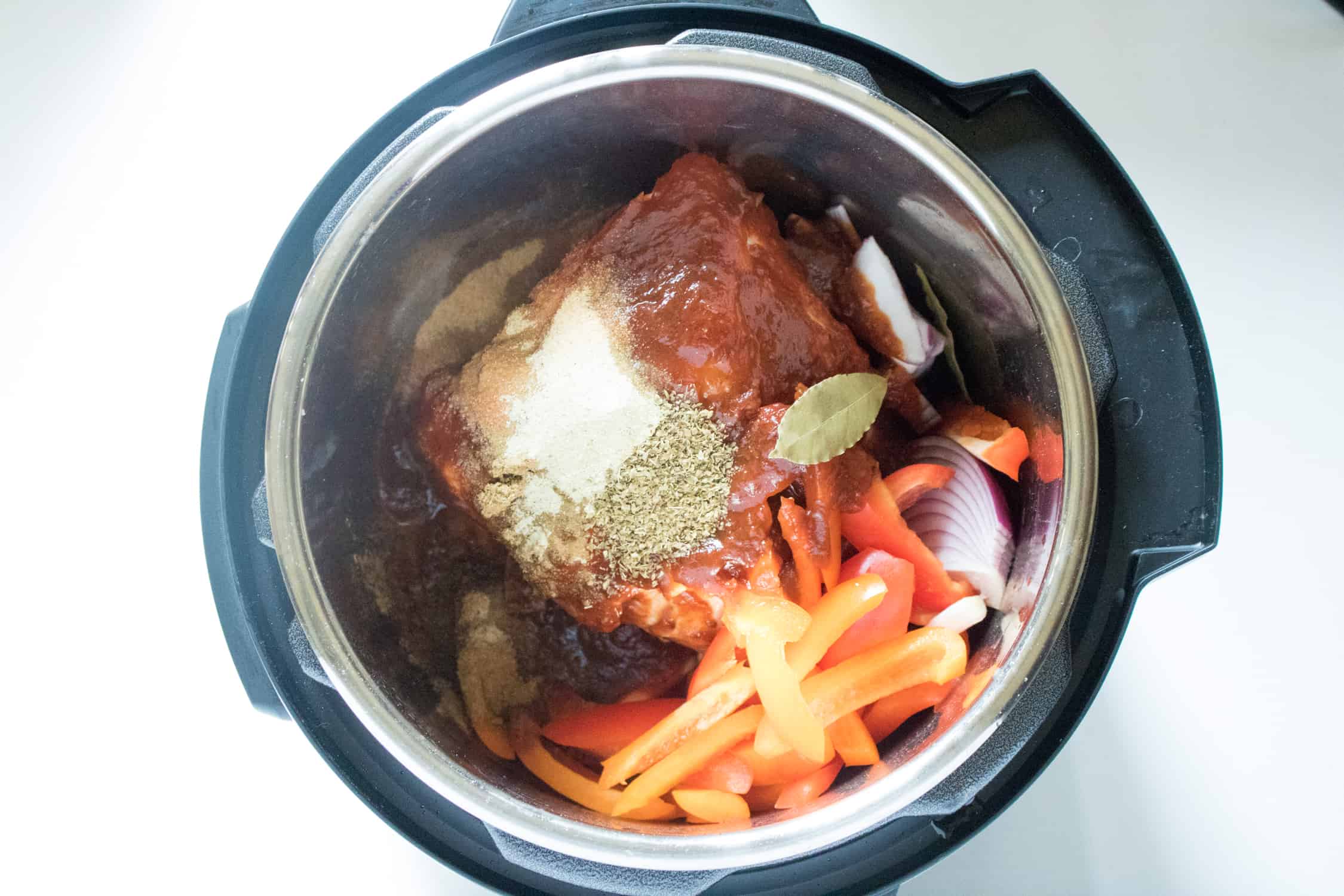 Step #4: Set to a manual high time for 80 minutes. When the cooking time has finished, allow for a manual pressure release before removing meat from the pot to shred.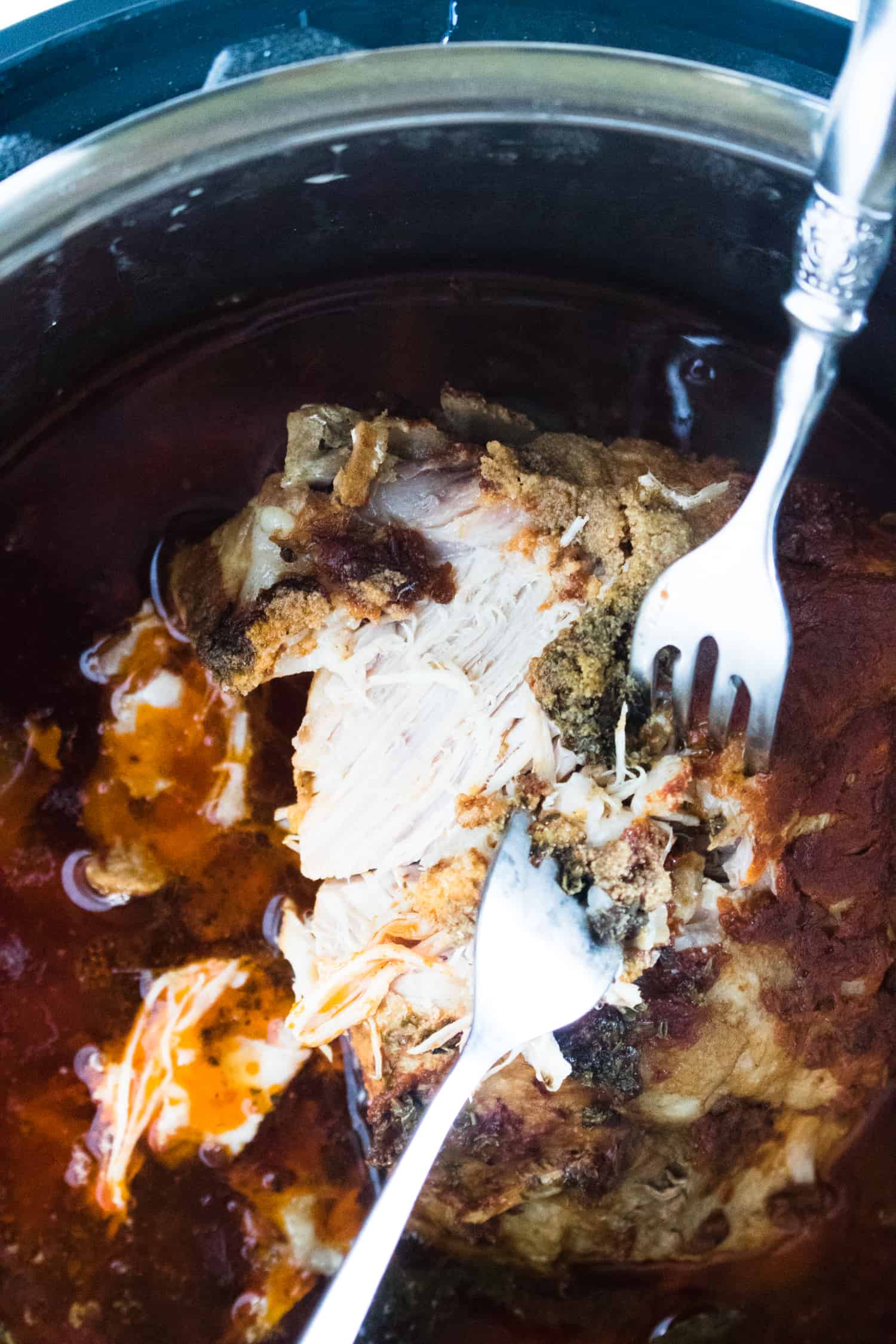 Step #5: Once meat has been shredded, place in a serving dish, and add the juices and seasonings from the Instant Pot. Enjoy!
More Delicious Instant Pot Recipes
If you love Instant Pot Pork Carnitas, you'll want to check out these other Instant Pot favorites:
Instant Pot Cajun Sausage and Rice Recipe
Instant Pot Tomato Chicken Penne Pasta
Recipe