Instant Pot oatmeal is one of the fastest and easiest recipes. This Instant Pot Oatmeal Chocolate Peanut Butter Quick Oats recipe is a quick and simple way to indulge in the flavors of your favorite peanut butter cup candy, without any of the guilt!
The pairing of creamy peanut butter and chocolate tastes like a decadent treat, but combined with nutrient-rich oats it is healthy enough to have anytime...as a power-packed breakfast, a satisfying lunch, or even for a light and hearty evening snack.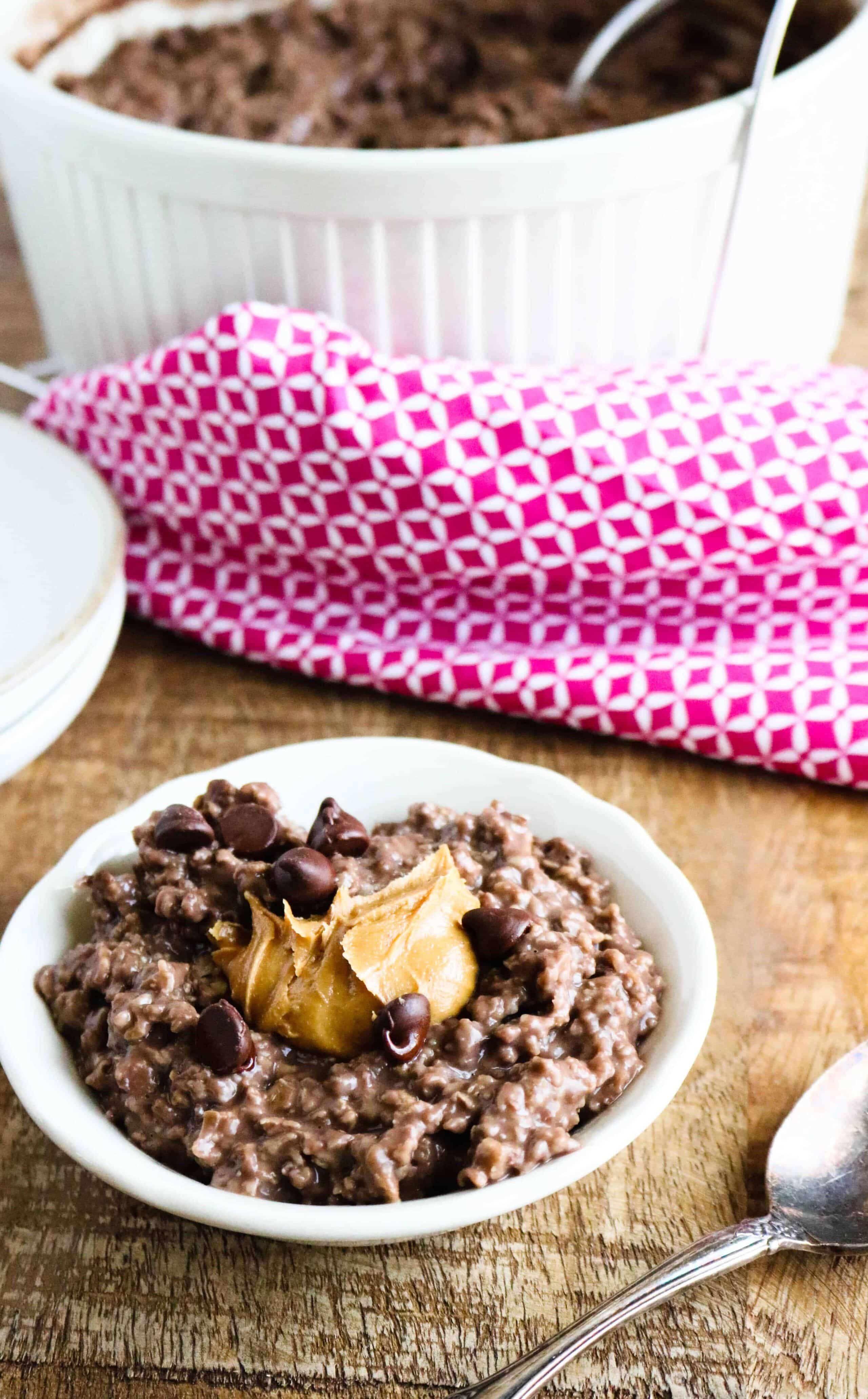 Check out our other Instant Pot Oatmeal Variations.
Three Reasons Oats like Chocolate Oatmeal are Good for You
The oat grain, or groat, may be small, but it is a nutritional powerhouse that provides many health benefits. Here are three important ways oats are good for you;
Oats contain more protein than most grains, which provides sustained energy.
They are a good source of fiber, including beta-glucan, which is a soluble fiber that can help reduce cholesterol and blood sugar levels.
Oats also contain many powerful antioxidants, including avenanthramides. These compounds may help reduce blood pressure.
The Benefits of Peanut Butter
Topping your oatmeal with a serving of peanut butter is not only a delicious idea, it provides the powerful combination of fiber (2 g per serving) and protein (8 g per serving), which helps to keep you feeling full longer. It's also a good source of vitamin E, magnesium and potassium.
Research shows that eating peanut butter can also decrease your risk of type 2 diabetes, as well as other chronic health conditions. Plus, adding peanut butter to your chocolate quick oats makes one salty and sweet flavor power couple!
For even more chocolatey oatmeal goodness, you've got to try our delicious Instant Pot Double Chocolate Quick Oats with Strawberries.
New to cooking with a pressure cooker? Try out the Be the Boss of Your Instant Pot Video Course! It'll help take the pressure off and ease you into cooking with your Instant Pot.
How to Make Instant Pot Chocolate Oatmeal — Chocolate Peanut Butter Quick Oats
Step #1: Spray bottom and sides of the Instant Pot inner pot with nonstick cooking spray, and add in the quick oats and chocolate almond milk.
Alternatively, add 1 cup of water to the pot and put ingredients in a ceramic casserole dish that will fit on top of the trivet.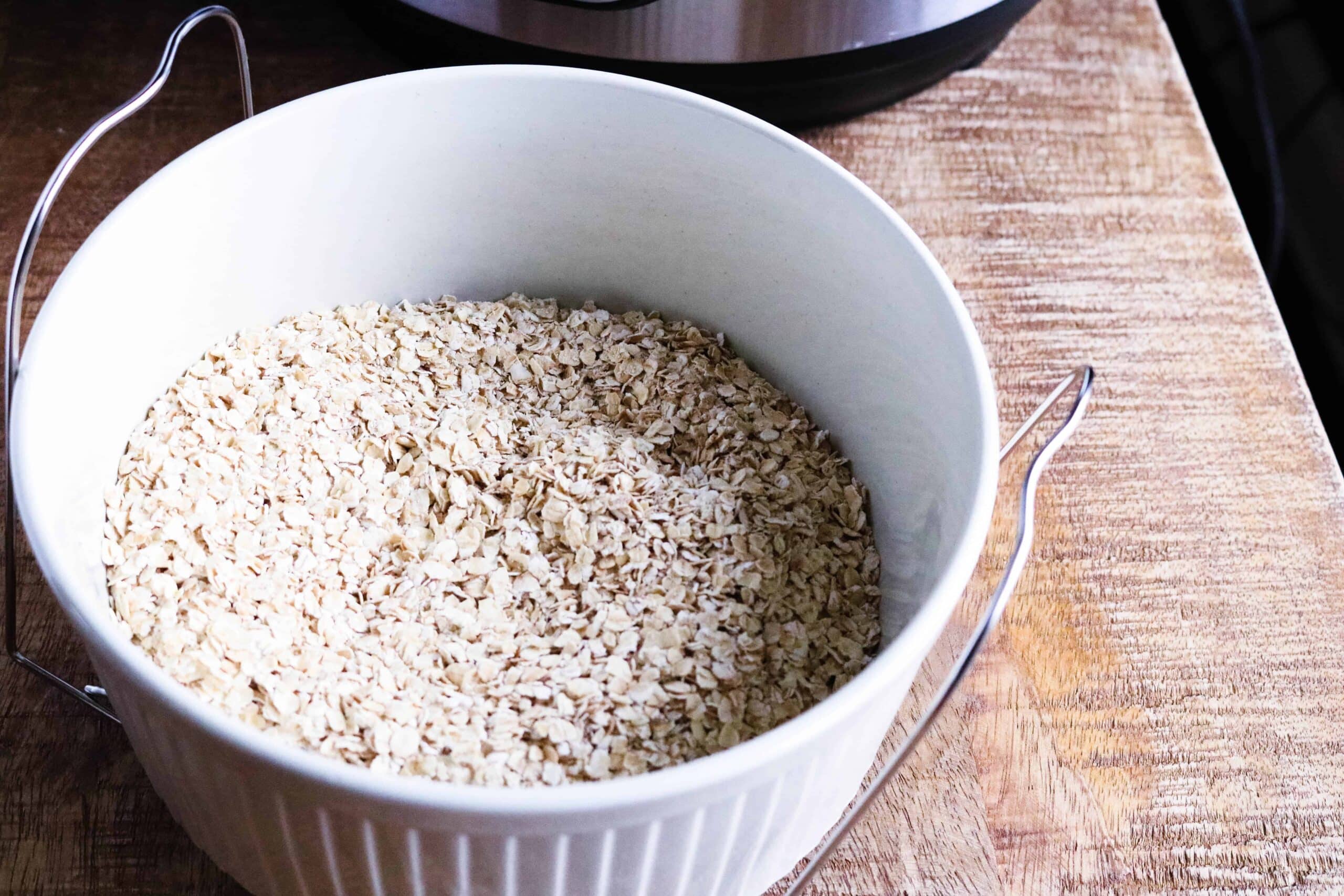 Step #2: Turn the valve to pressure setting, and select a manual cooking time of 5 minutes. Once cooking time has elapsed, do a quick release. Open the lid and stir.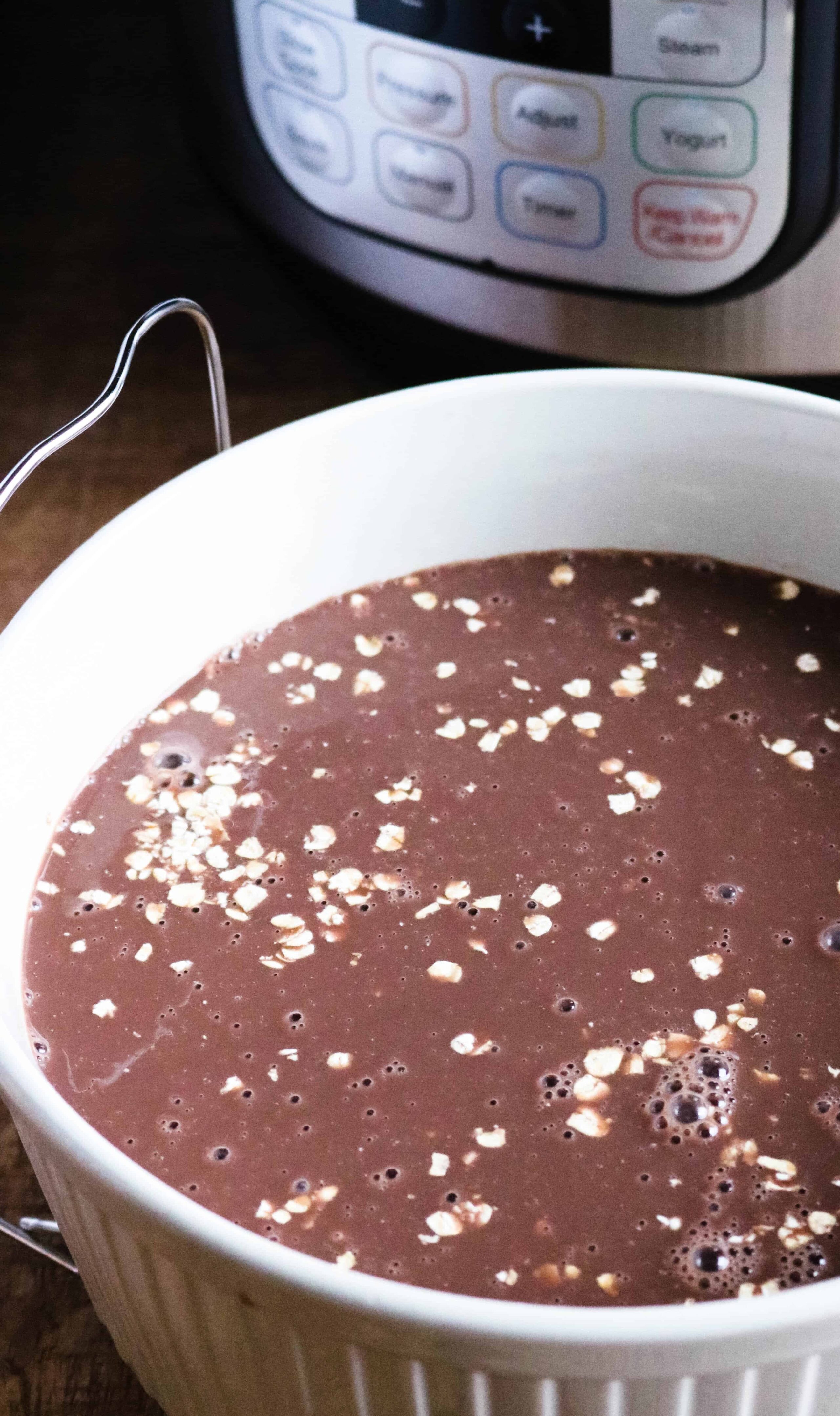 Step #3: Dish into bowls, stir in peanut butter, and sprinkle with chocolate chips (or toppings of your choice). Enjoy!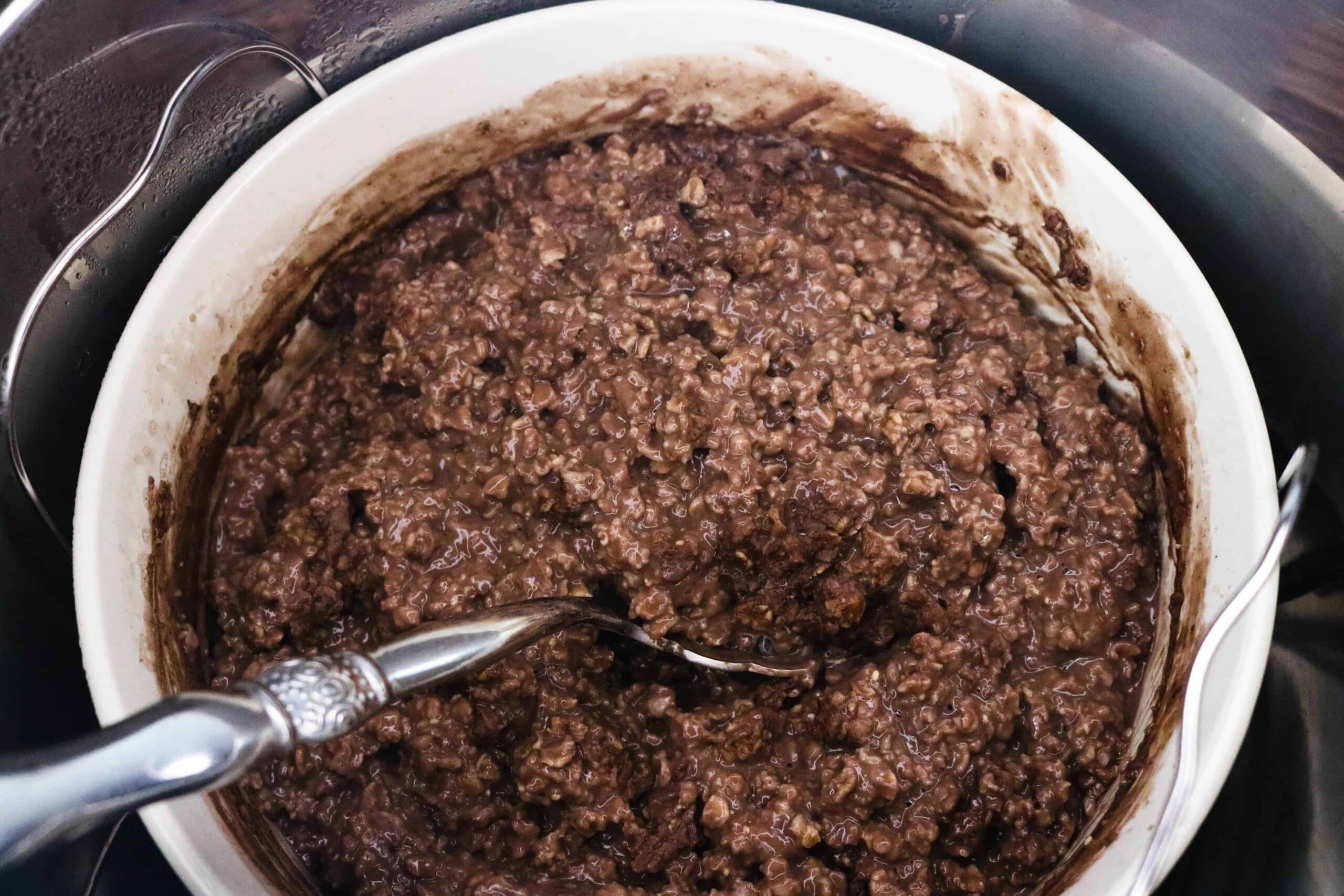 More Instant Pot Oatmeal Recipes
If you like Instant Pot Oatmeal — Chocolate Peanut Butter Quick Oats, check out these other tasty recipes:
Don't forget to check out all our other Instant Pot Oatmeal Variations. Some of our favorites are: Instant Pot Steel Cut Oats with Strawberries and Brown Sugar, Quick Oats with various toppings, Blueberry Banana Pecan Oatmeal with Blueberry Compote and Instant Pot Steel Cut Oats Banana Split.
Supplies Needed for Pot-in-Pot Oatmeal
Get more Instant Pot recipes in our Facebook group and by following APressureCooker.com on Facebook, Pinterest, and Instagram. Have you tried this recipe? Don't forget to Rate This Recipe below!
Recipes