The Instant Pot is pretty amazing for a variety of reasons; it's a multi-function wonder that is simple and easy to use. But one of the very best things about cooking in the Instant Pot is how it infuses foods with a ton of flavor in such a short amount of time. This Instant Pot Lemon Pepper Brussels Sprouts recipe does just that!
This recipe combines a couple of basic ingredients in your Instant Pot, to have a side dish that tastes like it's been cooking for hours, when it's actually done in just minutes!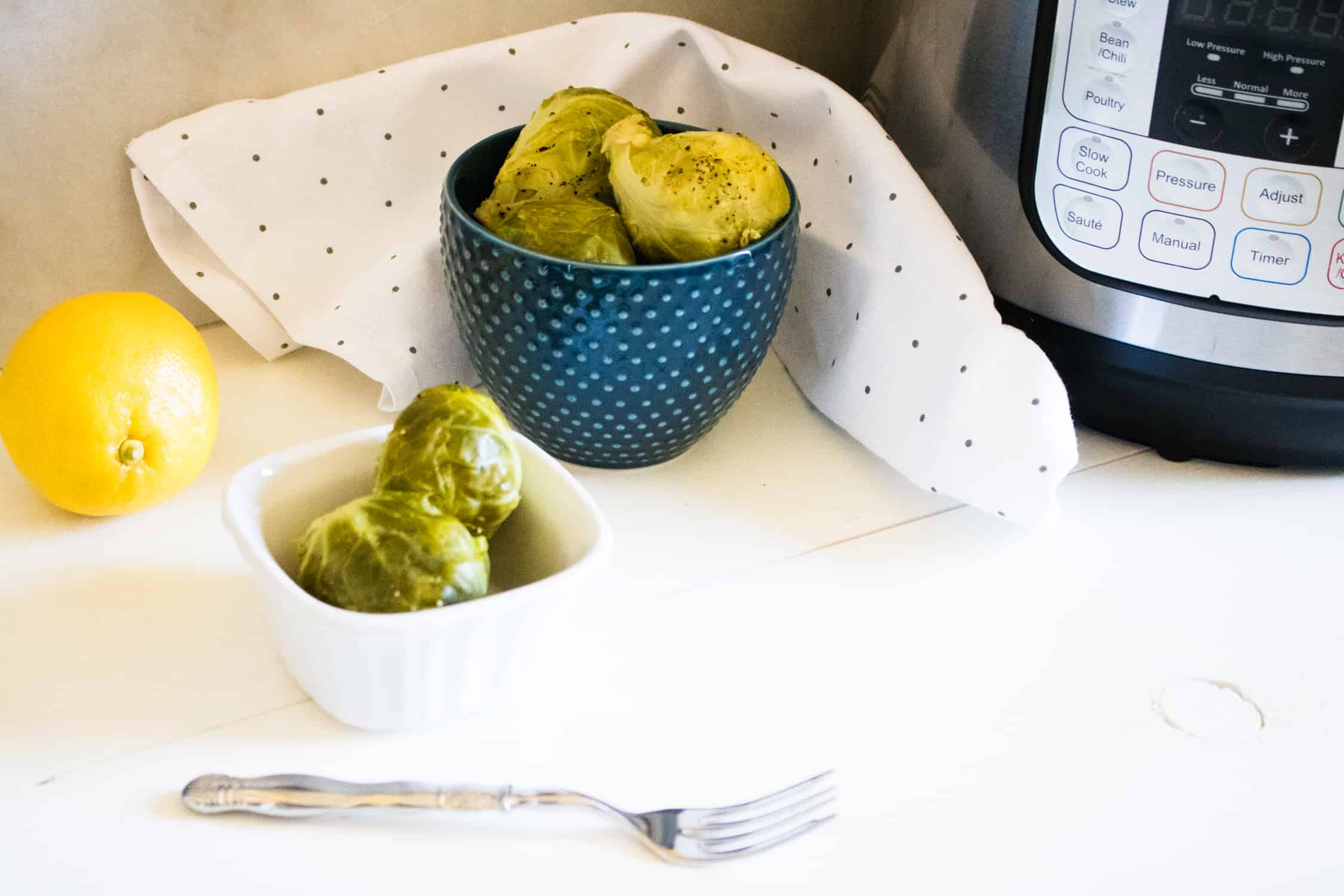 Steaming the Brussels sprouts with chicken broth instead of plain water gives this dish added depth of flavor, and you'll love how the bright, acidic quality of fresh lemon juice pairs perfectly with the spice of fresh peppercorns.
So quick, so easy, and so tasty, Instant Pot Lemon Pepper Brussels Sprouts might just be your new go-to veggie side dish!
Why Are They Called Brussels Sprouts?
Brussels spouts are a form of cabbage, belonging to the mustard family Brassicaceae, widely grown in Europe and North America for its edible buds called "sprouts."
Brussels sprouts may have been grown in Belgium as early as the 1200s, but the first recorded description of it dates back to 1587. They are commonly eaten cooked, and the small young sprouts have a more delicate flavor than the older ones.
Even though Brussels sprouts are dreaded by some (they're frequently ranked at the top of most-hated vegetable lists), there's a lot about them to love.
They are an excellent source of dietary fiber, folic acid, iron, manganese, beta-carotene, and vitamins A, C, and K. They're also high in selenium, which is associated with reduced risks of certain cancers.
More Great Instant Pot Recipes
Check out these other delicious Instant Pot recipes that deliver a ton of great flavor, but are quick and easy to make!
How To Make Instant Pot Lemon Pepper Brussels Sprouts, Step By Step
Step #1: Remove outer leaves from Brussels sprouts and rinse well. Place in steamer basket.
Step #2: Add chicken broth to the inner pot and then set the steamer basket in the pot.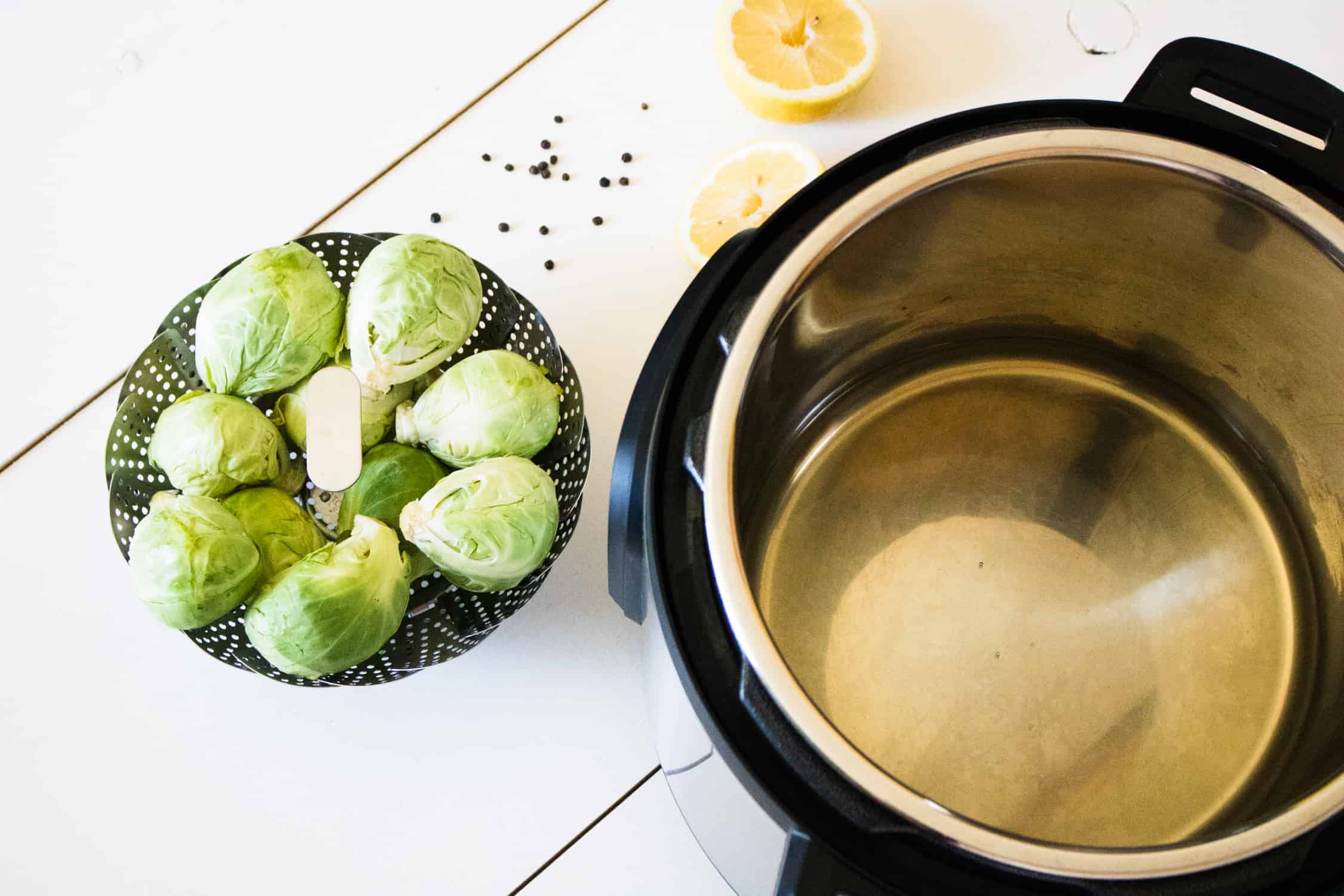 Step #3: Squeeze half lemon over the Brussels sprouts and place the half lemon in the steamer basket.
Step #4: Add peppercorns to steamer basket.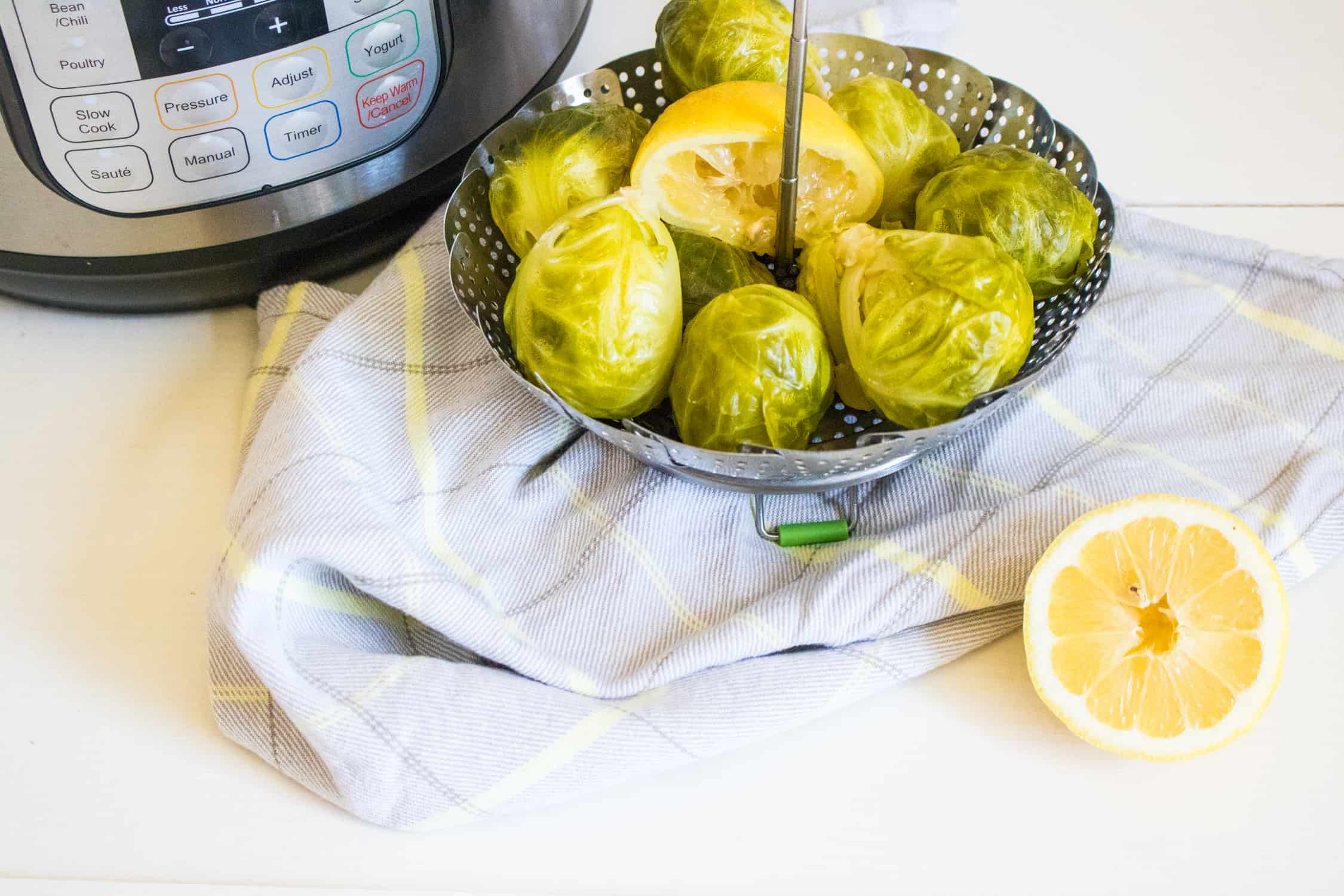 Step #5: Turn pressure valve to sealing and set manual pressure on high for 4 minutes.
Step #6: Do a quick release when pressure time has finished.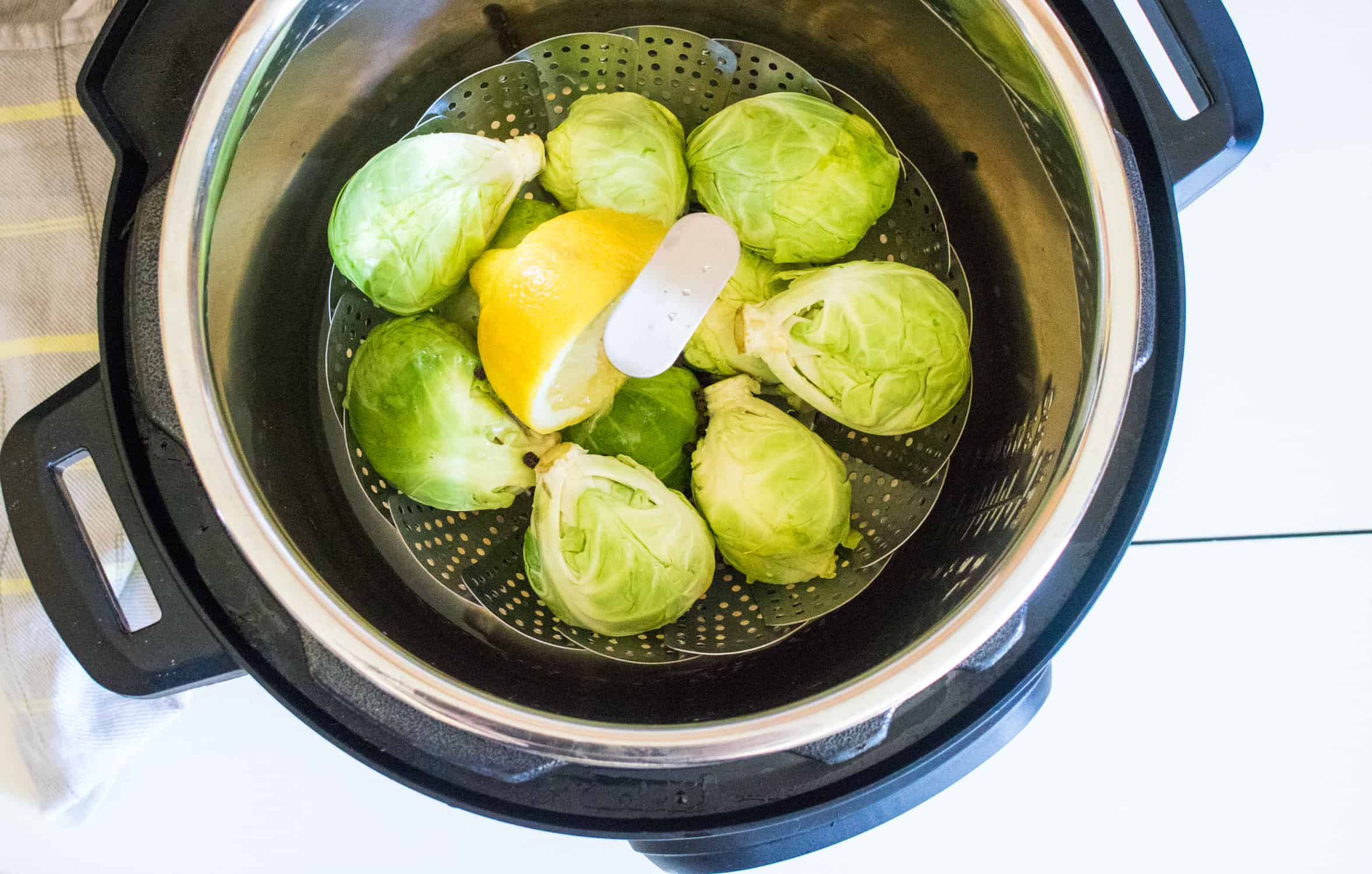 Step #7: Remove steamer basket and sprinkle with ¼ teaspoon ground pepper and then squeeze the other half lemon over the Brussels sprouts.
Step #8: Serve and enjoy!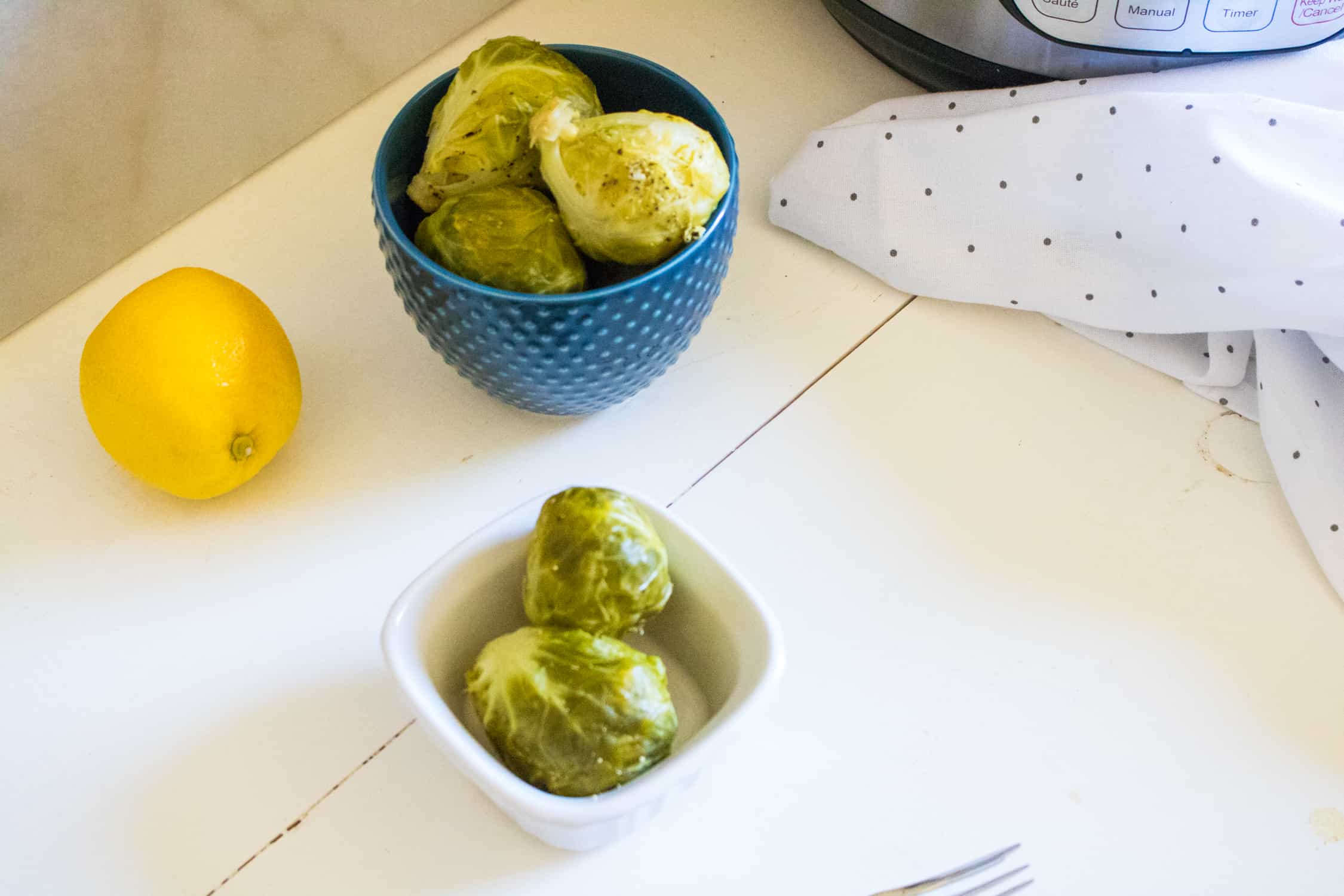 Recipe