What did we ever do before the Instant Pot? How did we ever manage to get a hearty, delicious meal on the table with everything else we have going on in life? Thankfully, those days are behind us, and the days of quick and tasty recipes like Instant Pot Lasagna Fiesta Style have arrived!
This amazing meal is multi-layered, just like the traditional Italian baked lasagna dish, but boasts a Mexican, south-of-the-border flair and flavor with taco-seasoned ground beef, refried beans, cheese and taco sauce all sandwiched between flour tortillas.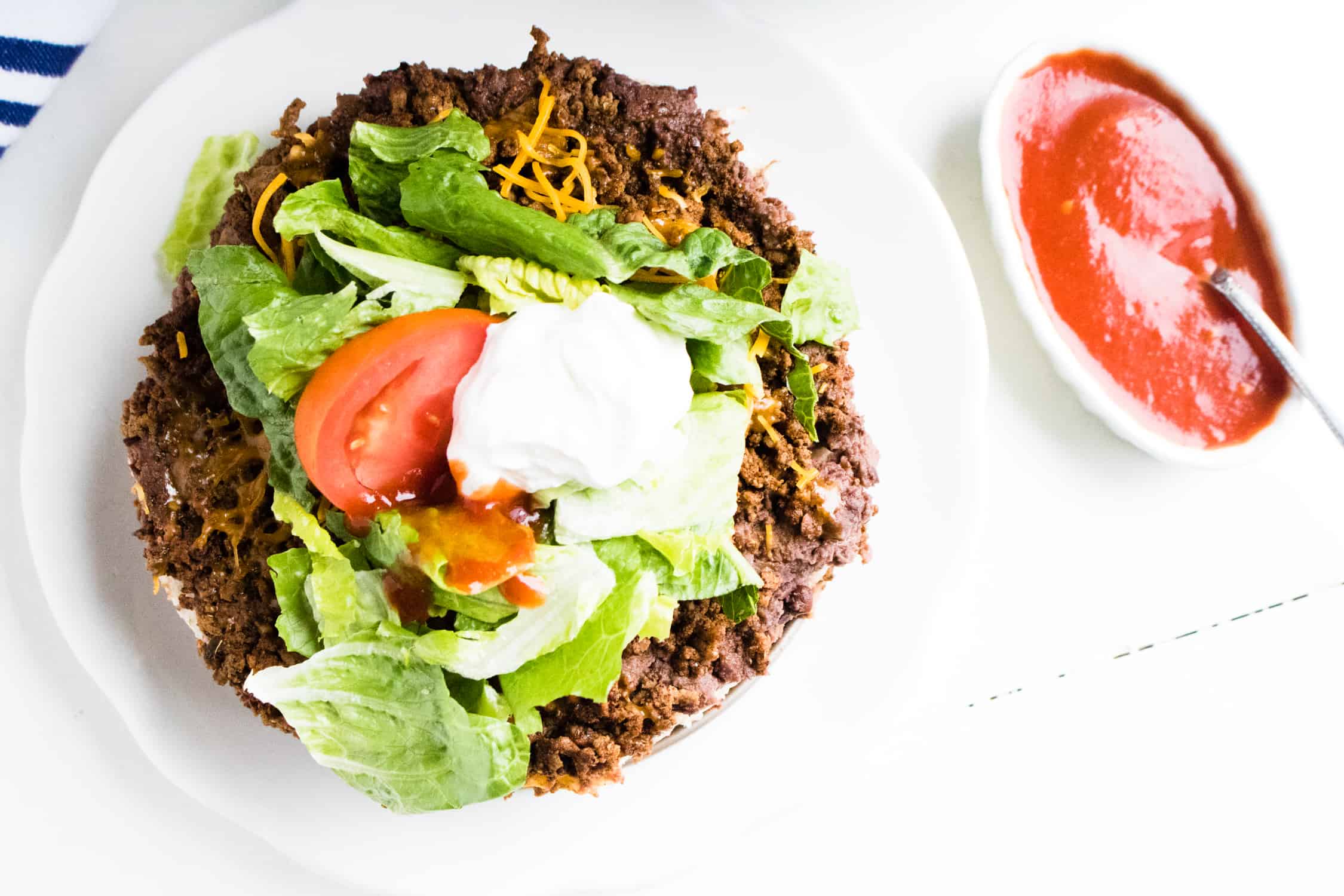 Why You Will Love Instant Pot Lasagna Fiesta Style
Because it doesn't have a ton of ingredients, and is super simple to put together. No chopping. No slicing. No dicing. Just some simple measuring and layering. That's it! Let the Instant Pot do the rest.
It is unique! It's called lasagna because of the awesome layers that make it look very similar to the Italian entrée, yet it tastes like a Mexican pie, or delicious soft tacos stacked on top of each other in all their beefy, cheesy goodness. It's fun, filling, and super tasty.
Thanks to the Instant Pot, you will have a yummy, family-friendly dinner on the table in less than 45 minutes. And, again, you aren't doing hardly any of the work! Leave the heavy lifting to your beloved Instant Pot, and just add the ingredients, set it, and walk away!
Our Latest Instant Pot Recipes
What To Serve With Instant Pot Lasagna Fiesta Style
These recipes are truly tasty accompaniments to Instant Pot Lasagna Fiesta Style.
How about some Mexican Corn Bread? Corn bread is a fan-favorite, and this version ups the fiesta flavor with the addition of cheese and green chiles. It is a perfect pairing for this recipe.
This Mexican Coleslaw is one of my favorites. If you haven't tried it, you really should give it a whirl.
Looking for a little "starter" or appetizer to munch on while the Instant Pot Lasagna Fiesta Style cooks? Sweet Corn, Tomato & Avocado Salsa served with corn chips will satisfy until dinnertime.
And, since everyone loves dessert, a nice light choice such as Easy Orange Fluff is a great way to cap off this delicious meal. If you'd prefer ice cream instead, I'm pretty partial to my friend's Butter Pecan ice cream. It's delish!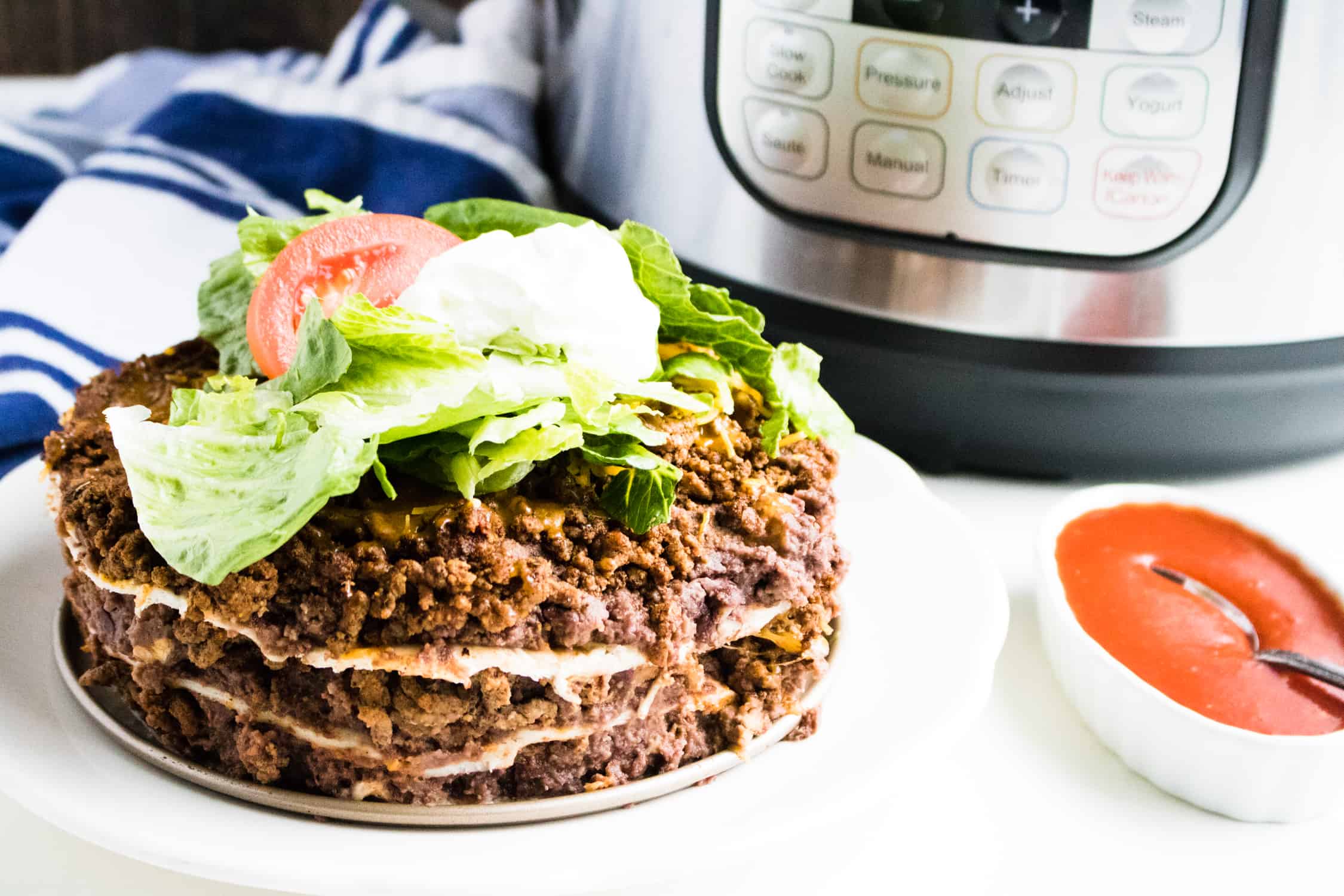 How to Make Instant Pot Lasagna Fiesta Style
Step #1: Turn the Instant Pot on to sauté mode and brown the ground beef. Drain the grease and add taco seasoning to the meat.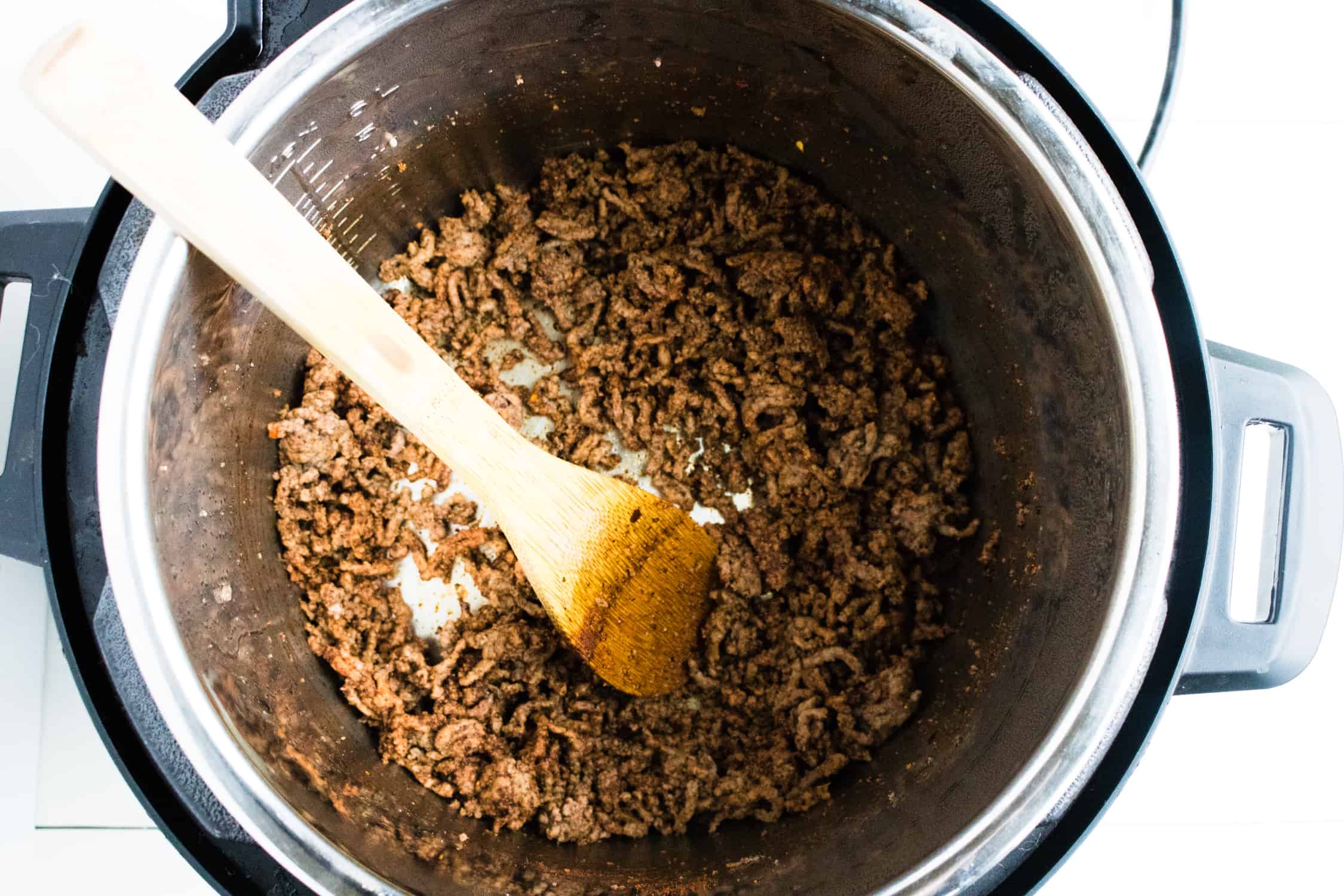 Step #2: In a 7-inch springform pan, layer ingredients in this order: tortilla, taco meat, refried beans, cheese, taco sauce. Repeat two more times.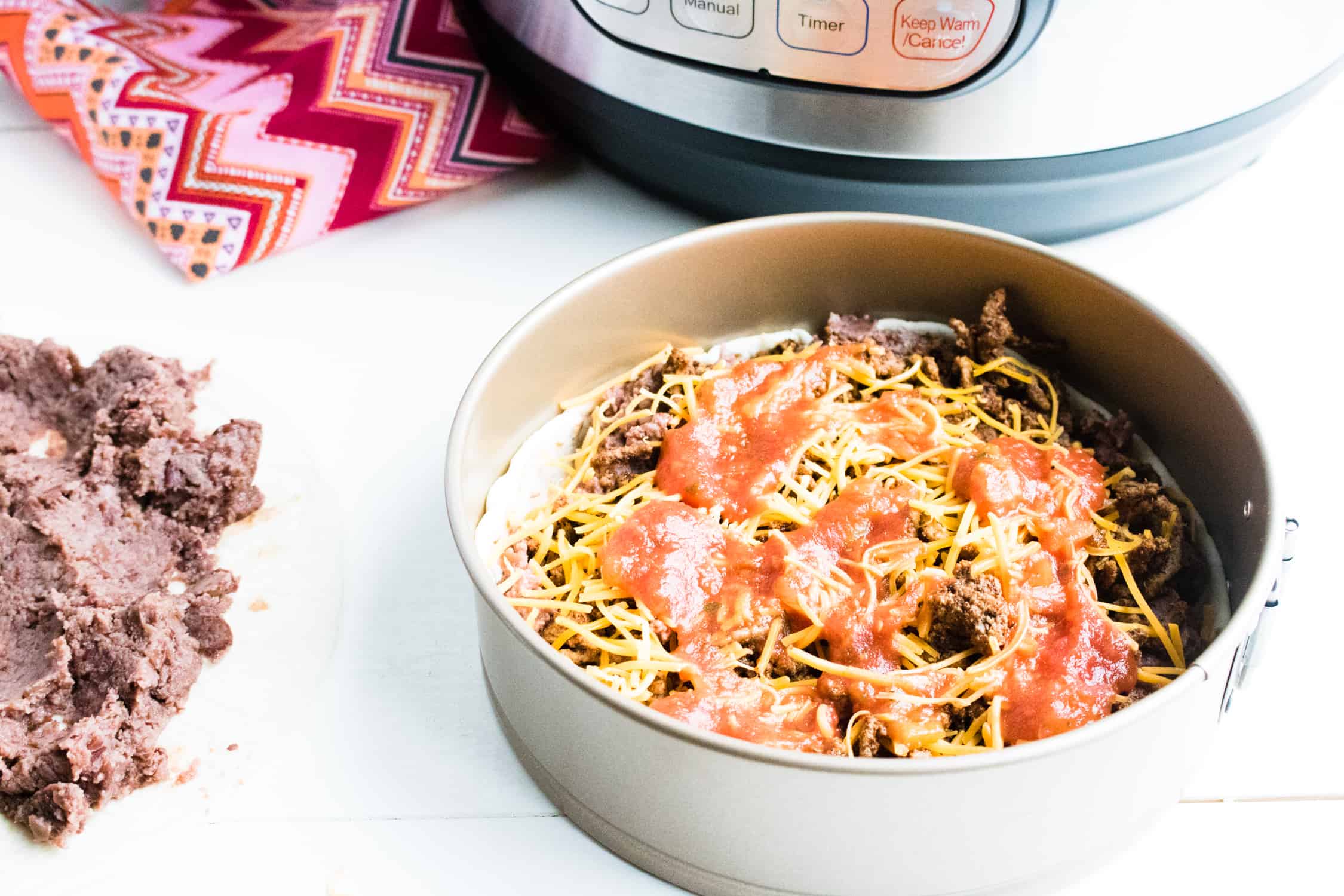 Step #3: Add 1 cup of water to the Instant Pot. Cover the springform pan loosely with aluminum foil and set on the Instant Pot trivet and lower into the inner pot of the pressure cooker.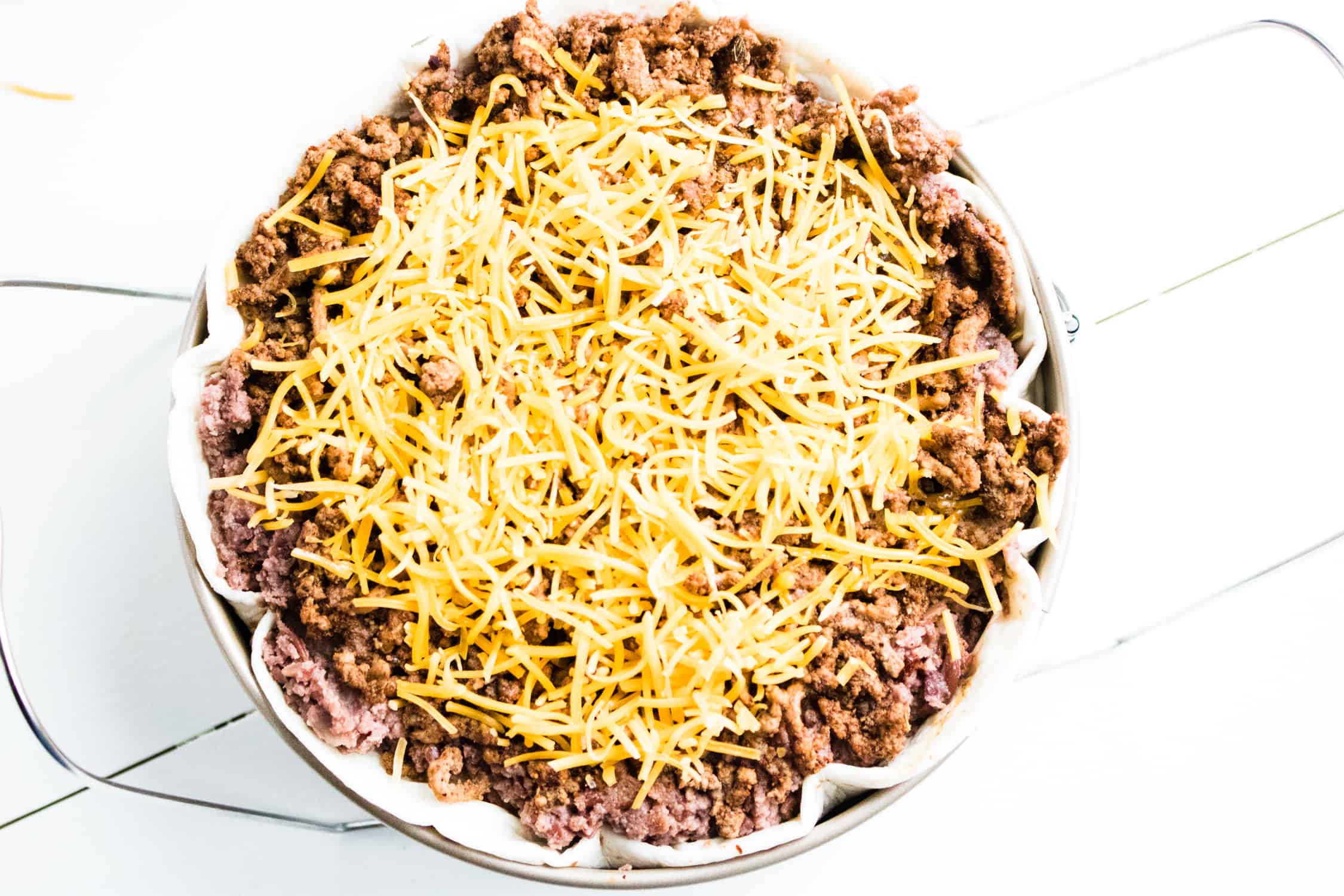 Step #4: Close the lid on the Instant Pot. Make sure the valve is set to sealed, and turn to manual high pressure for 8 minutes.
Step #5: Do a quick release, remove the springform pan, and serve.
Favorite Instant Pot Supplies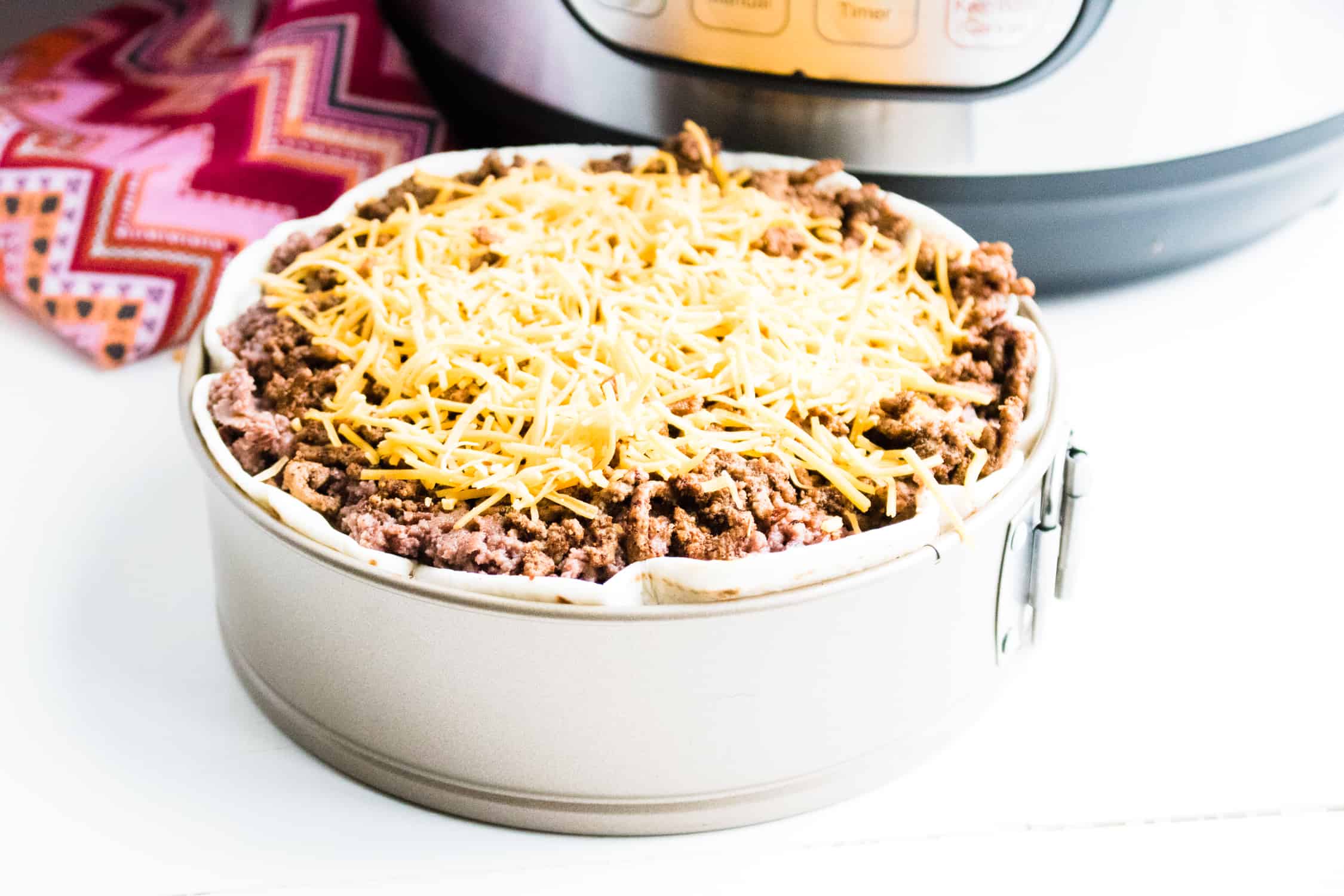 Enjoy!
Recipe