Looking for tender and flavorful cube steak recipes? Instant Pot Cube Steak and Mashed Potatoes is just what you need! This cube steak recipe is comfort food and is ready in just over an hour.
Are meat and potatoes your mantra? Do you dream of piles of fluffy mashed potatoes and mouthwatering cube steak recipes?
You're not alone. There are SO many people who would literally survive on eating nothing more than meat and potatoes...if they were allowed to do so. I have two kids that are included in that scenario, so I really get it.
Even if you're not a want-to-survive-on-meat-and-potatoes kind of person, many of us love a good meat and potatoes meal sometimes. It's the ultimate comfort food! And comfort food is even better when it's easy, right?
You're in luck. This Instant Pot Steak and Mashed Potatoes recipe is most definitely comfort food and it is most definitely easy, thanks to the Instant Pot.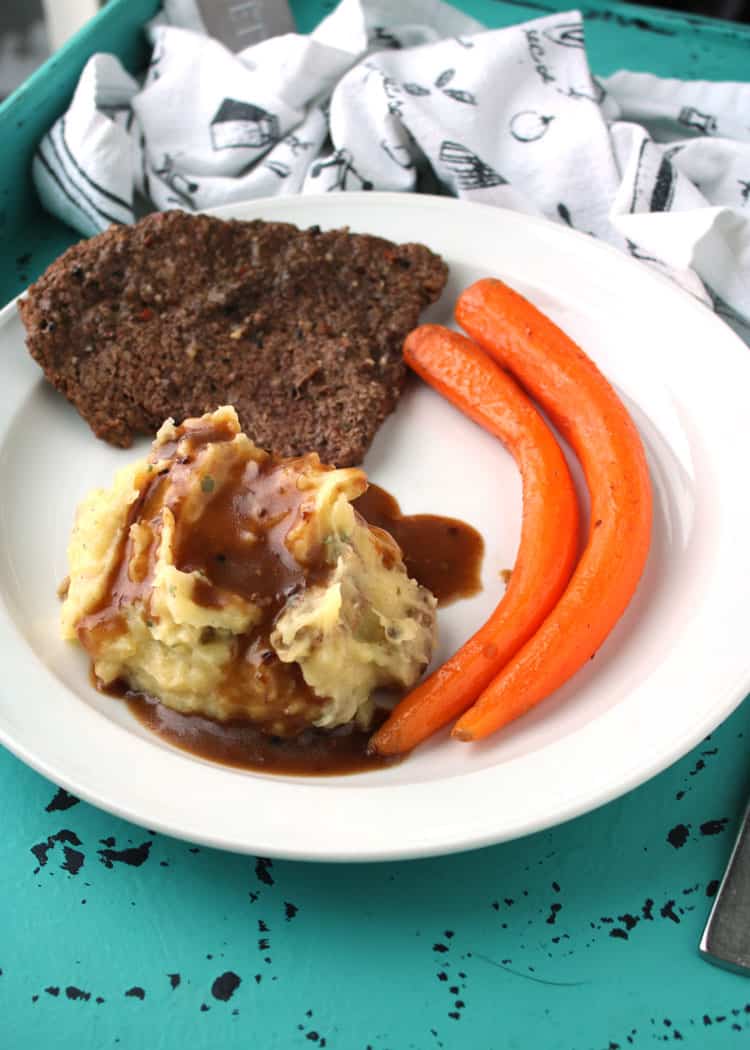 One of the Best Cube Steak Recipes?
Instant Pot Steak and Mashed Potatoes uses cube steak, and I have to say it's one of the best cube steak recipes around. It's also an affordable recipe — cube steak is a relatively inexpensive cut of meat, and the other ingredients (such as carrots, potatoes, and milk) are also affordable.
Hearty Meal Ideas for a Great Weeknight Instant Pot Meal
Cooking in an Instant Pot is a good idea if you'd like to save time in the kitchen, want to make more nutrient-rich meals, or would like to start cooking with more whole-food ingredients.
New to cooking with a pressure cooker? Try out the Be the Boss of Your Instant Pot Video Course! It'll help take the pressure off and ease you into cooking with your Instant Pot.
Cube Steak Recipes for the Instant Pot
Cube steak is always delicious, but this recipe for making cube steak in the Instant Pot makes for a tender and flavorful cube steak that is beyond what we've experienced before. (Thank you, Instant Pot!)
We're talking about bite after bite of amazing flavor.
If you're a fan of meat and potatoes, you are going to really want to make sure you watch your portion size on this meal. If you're anything like my family is, it is SO easy to eat more than your fill when you're dining on a delicious plate full of meat and mashed potatoes.
How to Make Instant Pot Steak and Mashed Potatoes
Ready for one of the best cube steak recipes? Let's get started!
Step #1: Start by adding McCormick Peppercorn & Garlic Marinade to the cube steak for the marinade.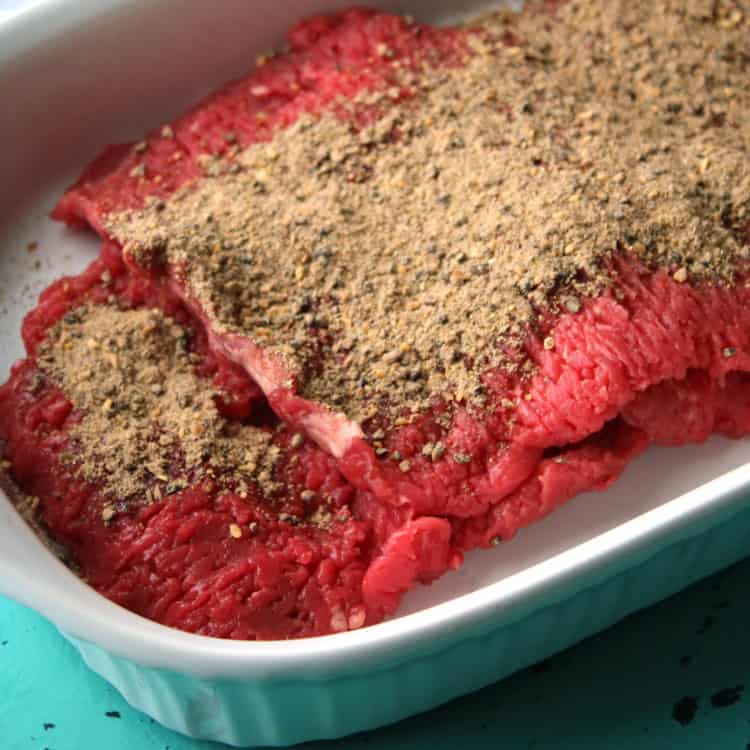 Step #2: Top with red wine vinegar and turn the cube steaks over a couple times to incorporate spices and vinegar.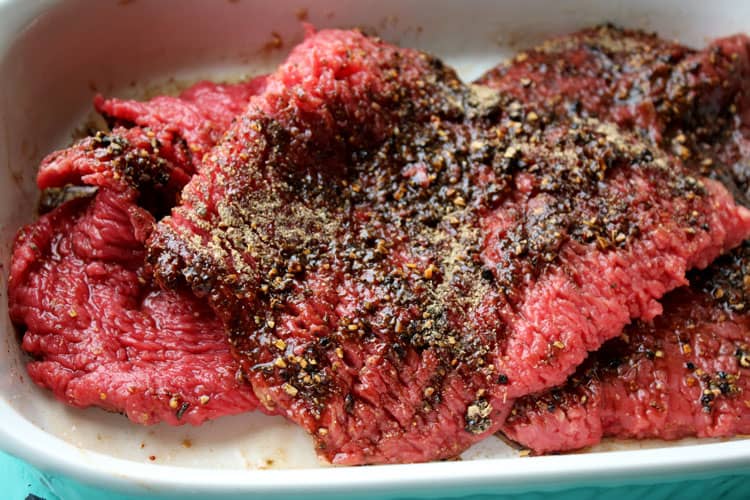 Step #3: Heat oil on sauté function and then brown meat on both sides before removing it from the Instant Pot.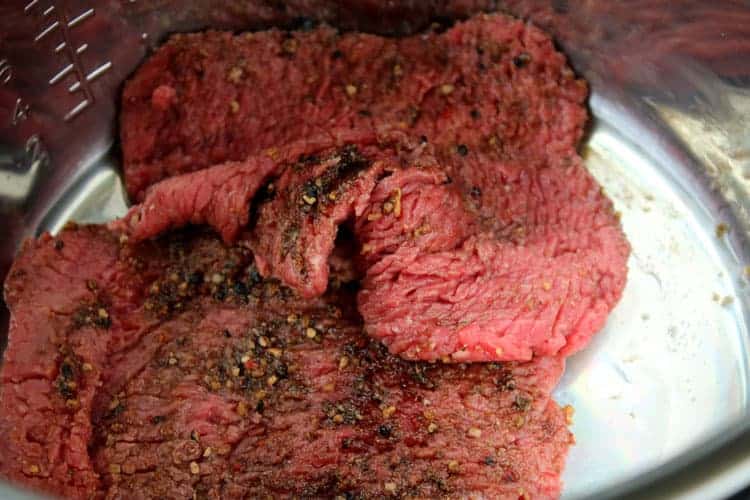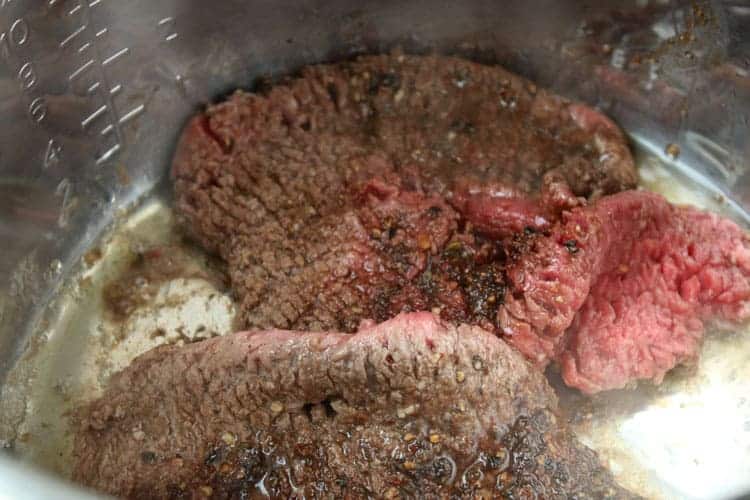 Step #4: Deglaze the Instant Pot inner pot by adding water to the pot and scraping the bottom and sides of the pan clean to get all the browned bits into the liquid. Add cube steak back to the pan.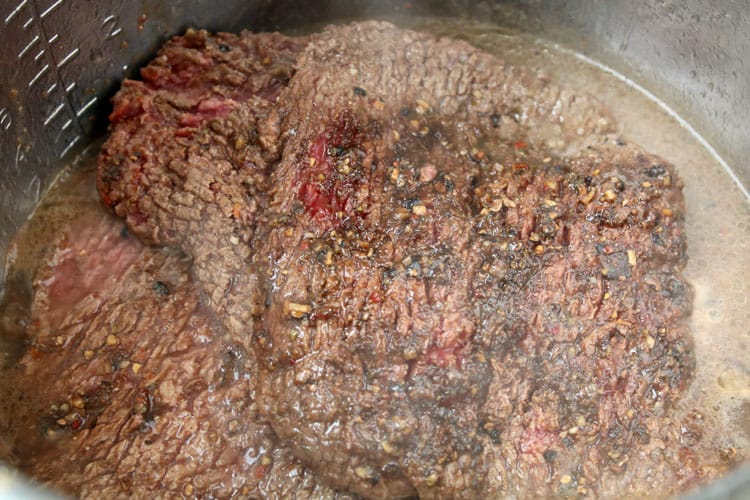 Step #5: Top with a steamer rack, adding potatoes and carrots on top of that.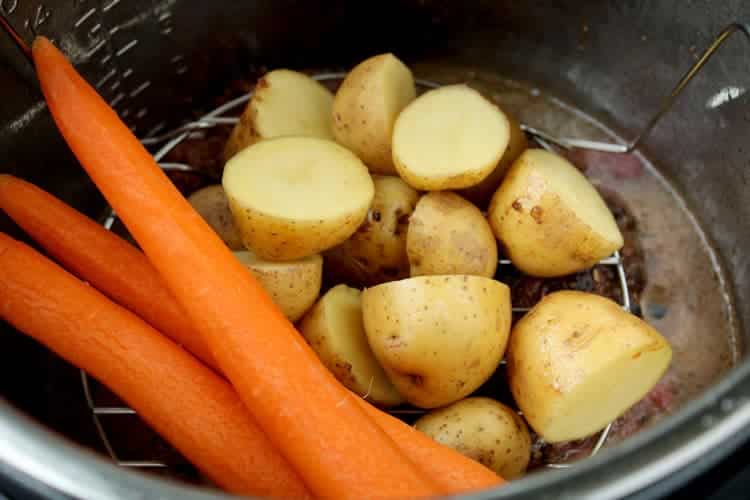 Step #6: Set Instant Pot to high pressure for 12 minutes. After 12 minutes under pressure, use a Quick Pressure Release. Remove vegetables and meat and set Instant Pot back to sauté mode, adding in the gravy packet.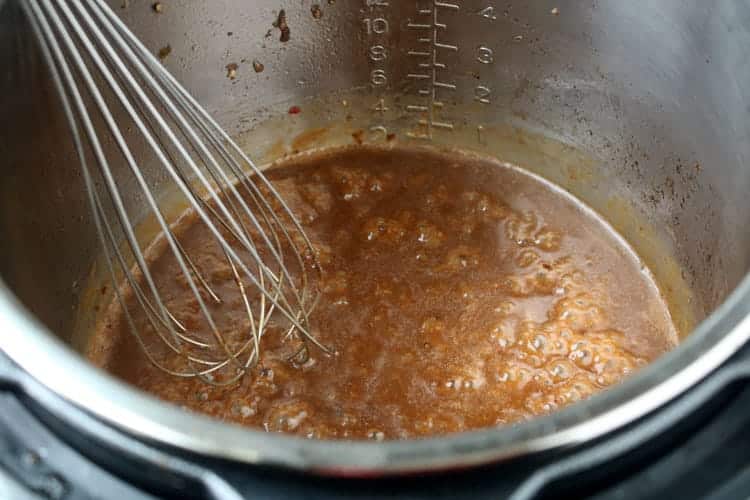 Step #7: While the gravy cooks, mash potatoes. After the gravy is ready and the potatoes are mashed, plate, serve, and enjoy!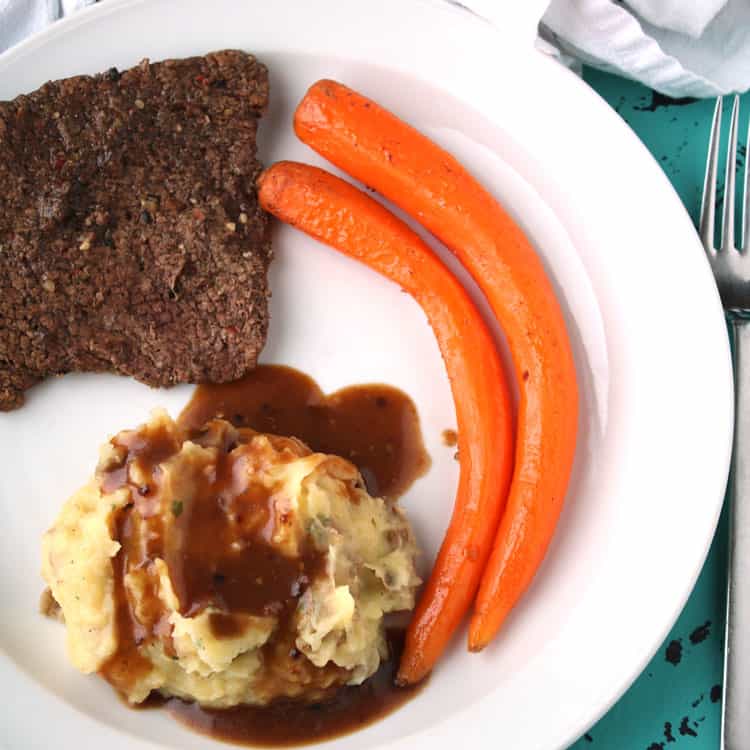 Helpful Instant Pot Supplies
Instant Pot Inner Pot - I like to have an extra inner pot available because of how much cooking I do in my Instant Pot. It comes in really handy when I want to put a lid on the inner pot and refrigerate the leftovers, or mix up ingredients the night before to save time at the end of the day.
Silicone Lid for Instant Pot- I'm not sure how I lived without this one. Having a silicone lid for my Instant Pot has made life so much easier. It is perfect for adding ingredients a day or two ahead of time.
101 Instant Pot Recipes for Beginners- If you are new to pressure cooking, this is a great ebook to get you started with basic recipes you will use over and over again.
Ready for Dessert?
You've got dinner taken care of. Now what about dessert? How about one of our cheesecake recipes? Try our Nutter Butter Peanut Butter Cheesecake, Peppermint Cheesecake, or our Caramel Pecan Cheesecake.
Let us suggest something on the lighter side after a meal this filling. A small slice of this Pineapple Upside Down Cake offers just the right amount of sweetness to round out your meal.
More Instant Pot Recipes
Some other tasty recipes to try are our jerk chicken, Instant Pot chicken thighs, and our air fryer pork chops.
Recipe
Save
Save