This delicious recipe for Instant Pot Chicken Wings and Sticky Sauce is perfect for football season and all your game day gatherings. These wings are by far the best you'll ever taste! You and your guests will devour them in no time, so be sure to make extras!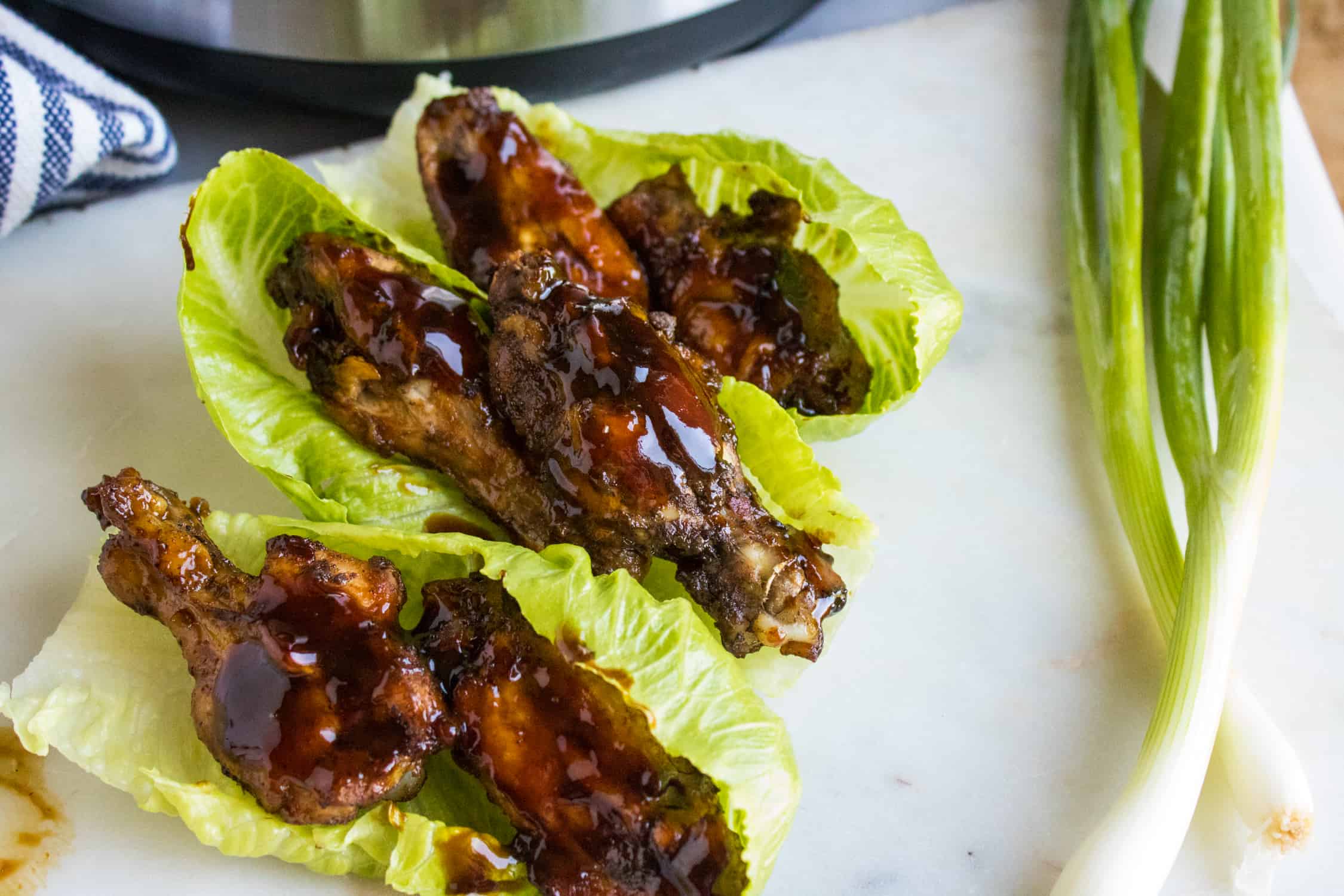 Why You'll Love Instant Pot Chicken Wings and Sticky Sauce
You know how much I love the Instant Pot, and not just for the ease and speed of cooking. The Instant Pot makes food better! By cooking these wings in the Instant Pot under high pressure, you lock the moisture into the meat. So your wings are moist and tender.
Placing the wings under the broiler gives the skin the perfect crispness. The combination of moist, tender meat wrapped in crispy skin is not only totally crave-worthy, it is hard to achieve when cooking wings in the oven or on the grill.
Now, let's talk about the flavor of these wings. Rubbing the wings with both Jamaican jerk and Adobo seasonings adds such a great depth of flavor and nice amount of spice.
And topping them off with a sticky sauce made from ketchup, molasses, brown sugar and hot chili sauce adds a fun texture (better get out the napkins!) and the perfect combination of tangy, spicy and sweet.
What to Serve with Instant Pot Chicken Wings and Sticky Sauce
Wondering what to serve along with Instant Pot Chicken Wings and Sticky Sauce? Check out these recipes for game-day worthy tasty and delicious appetizers.
These Italian Oven Roasted Steak Fries and Loaded Baked Potato Dip are a real crowd pleaser. Crunchy thick cut fries paired with a creamy loaded baked potato dip. The dip even pairs well with cut veggies, for those that want to cut out the carbs.
Stuffed Jalapeno Poppers with Cool Dip are another fan favorite. The jalapeño peppers are stuffed with a cheesy breadcrumb mix then topped with the delicious cool dip.
And, all the seafood lovers will dig right in to this this super easy and delicious Gluten-Free Shrimp Dip.
Instant Pot Lobster Tail Recipe is always a tasty recipe to serve alongside any game day eats.
Will you be hosting or attending numerous football gatherings and tailgate parties this season? Here's a large compilation of Tailgate Recipe Appetizers You'll Want to Try.
Other Instant Pot Chicken Recipes To Enjoy
How to Make Instant Pot Chicken Wings and Sticky Sauce Step by Step
Step #1: Combine wings with seasoning and stir to coat. Transfer into Instant Pot inner pot and add water to the pot.
Step #2: Set Instant Pot valve to sealing and turn to a manual high pressure for 13 minutes.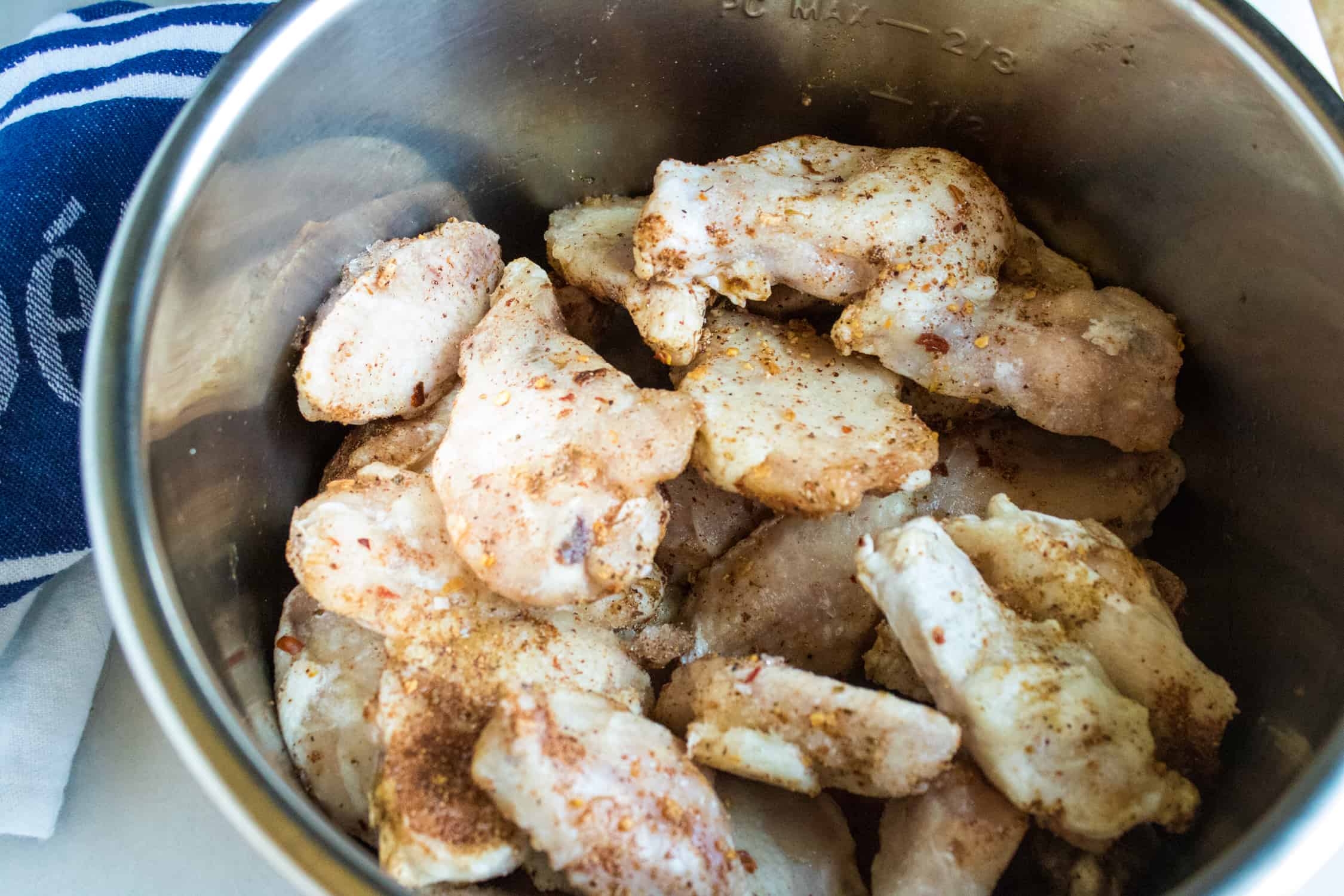 Step #3: Turn oven broiler on high to preheat.
Step #4: Allow for a natural pressure release for 7 minutes and then release the remaining pressure.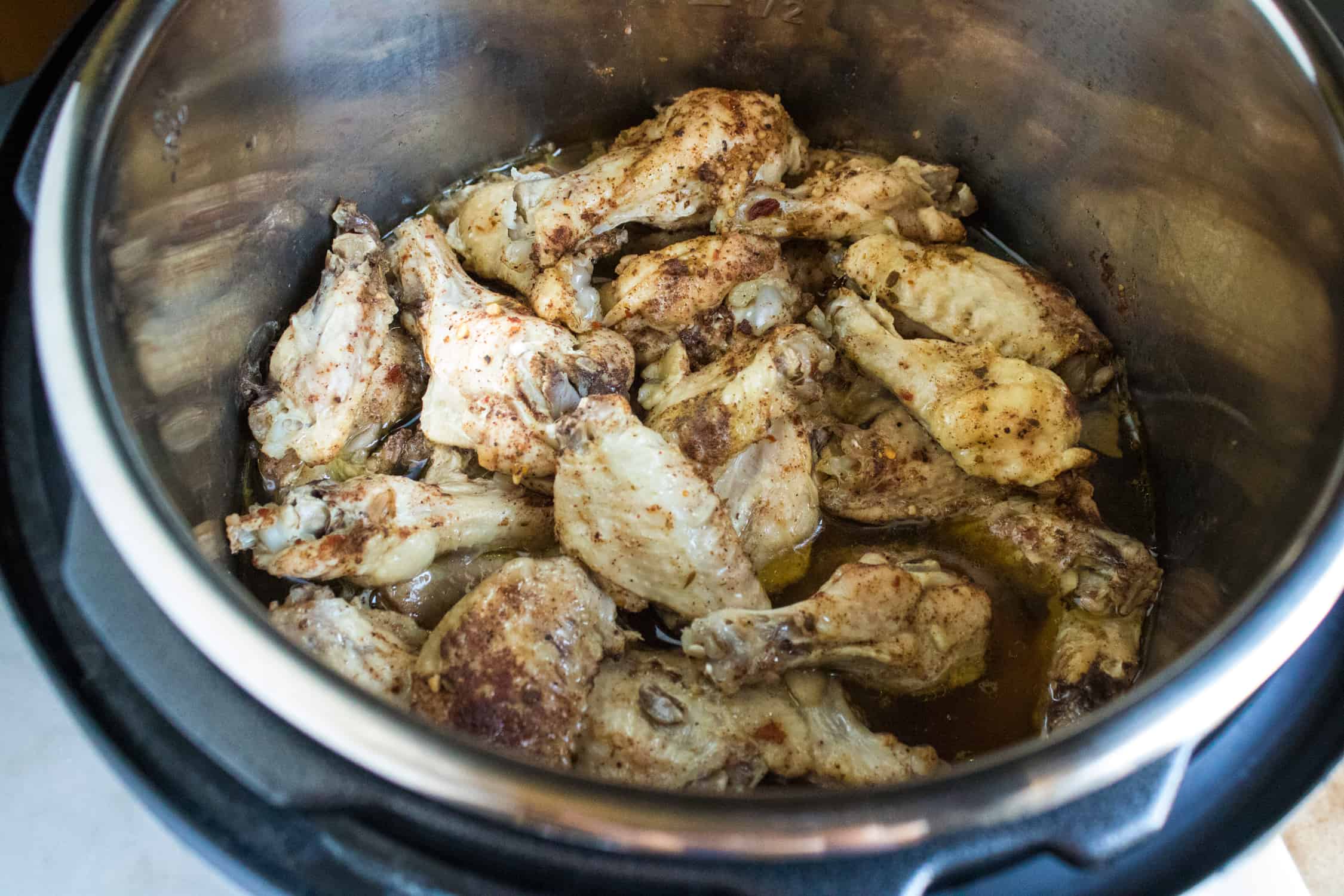 Step #5: Next, cover a baking sheet with aluminum foil and spread the wings out over the pan.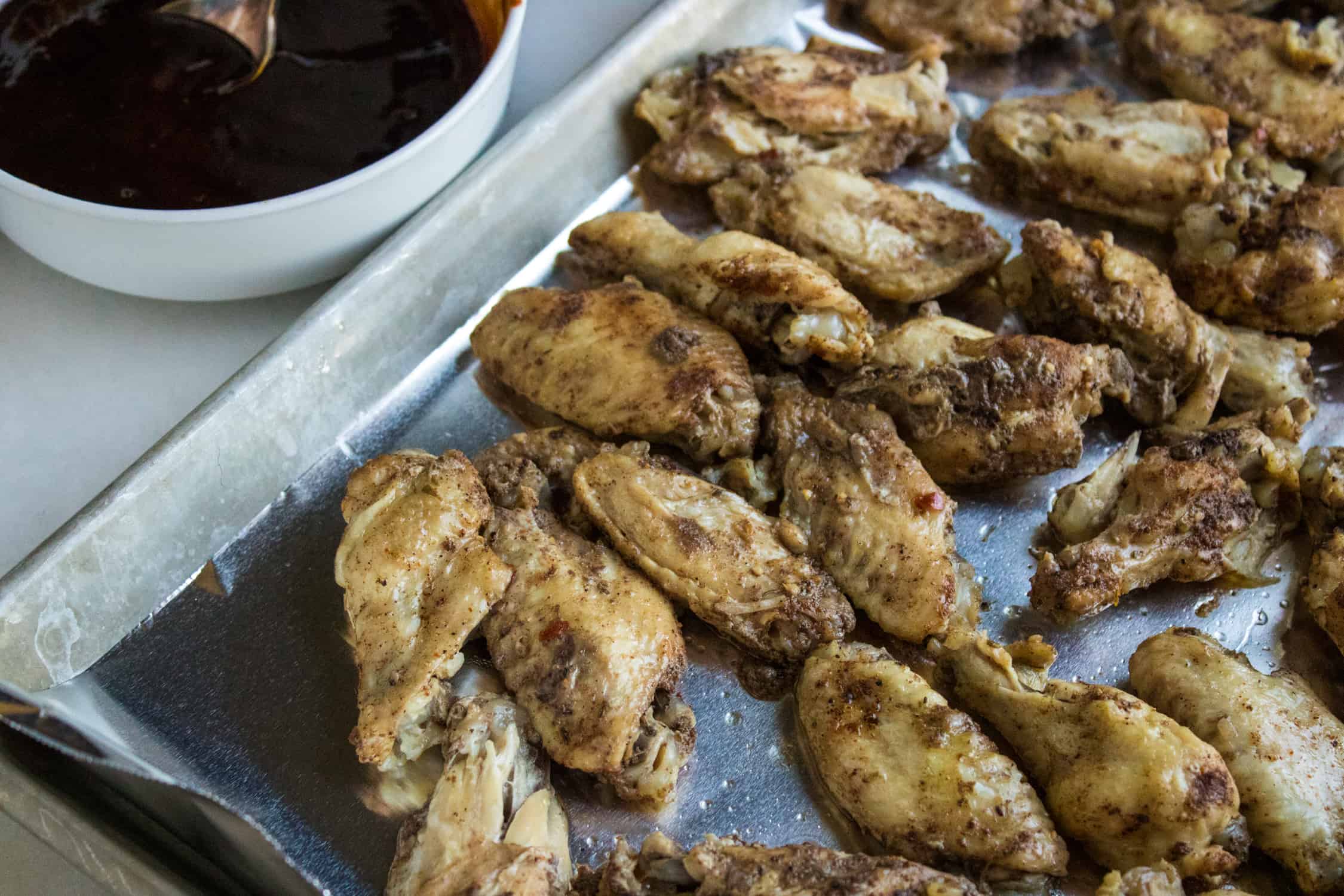 Step #6: Mix together ingredients for the sticky sauce.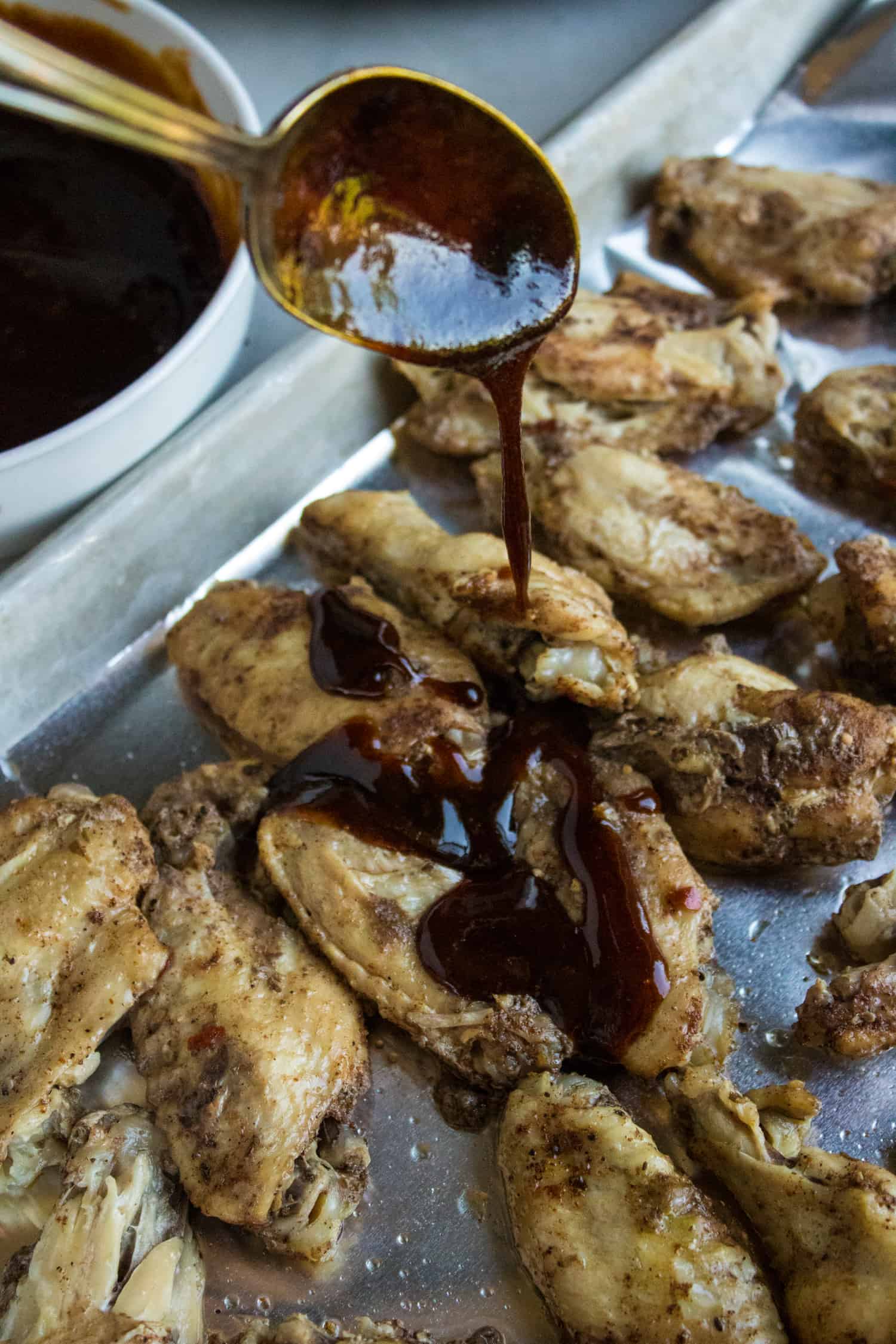 Step #7: Coat the wings with the sauce and then broil for 5-7 minutes until desired crispness has been reached.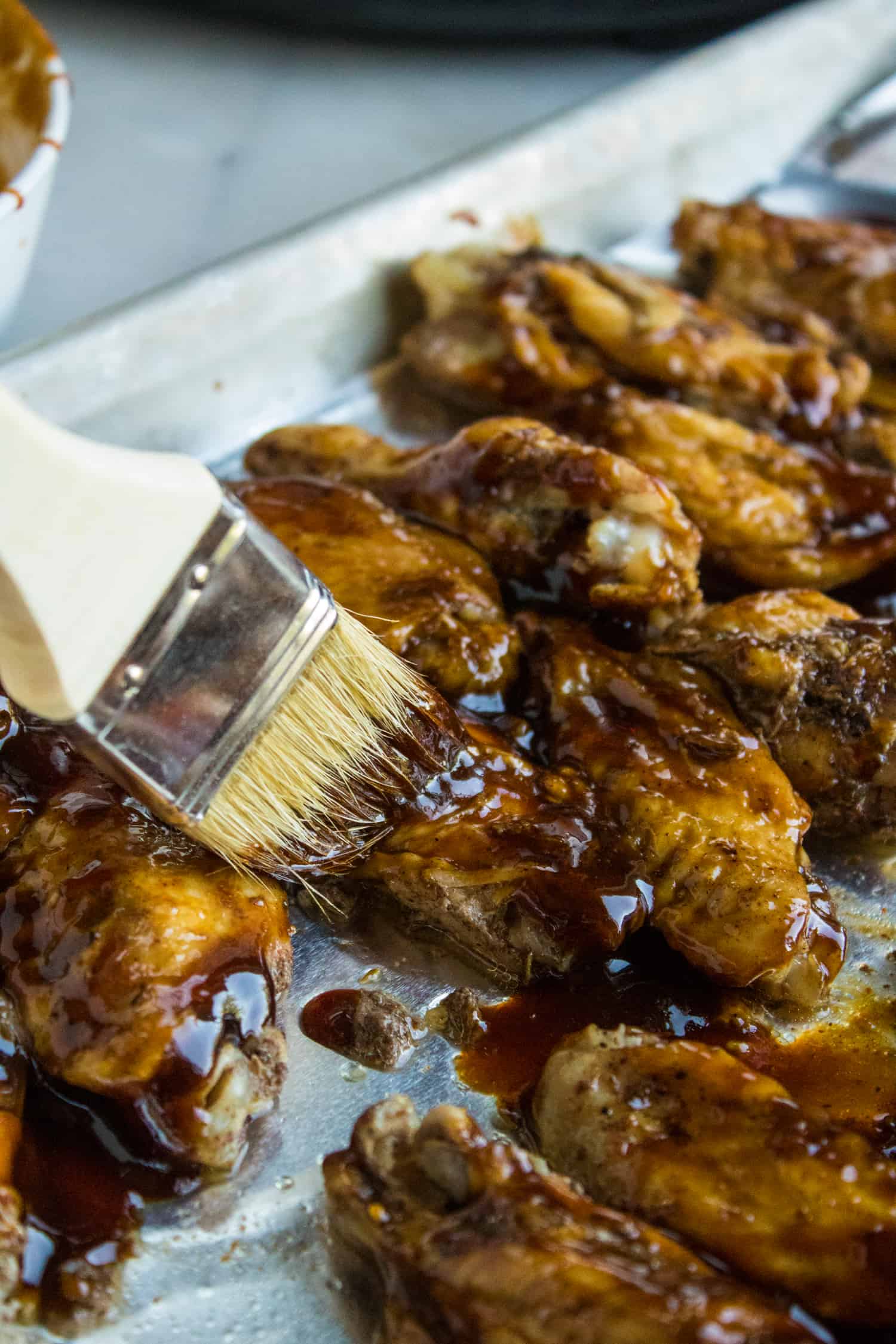 Serve and enjoy!
Recipe