I'm pretty sure if you took a poll about favorite meals for dinner, Instant Pot Baked Spaghetti would rank way at the top, perhaps even taking the number one position. Spaghetti is not only a family favorite, but it one of the ultimate comfort foods.
Nothing warms your belly and makes you feel satisfied and happy like a plate full of yummy spaghetti. However, we often skip over spaghetti as a weekly dinner option, as it tends to take a bit of work and a lot of time — who wants to deal with that at the end of a long workday?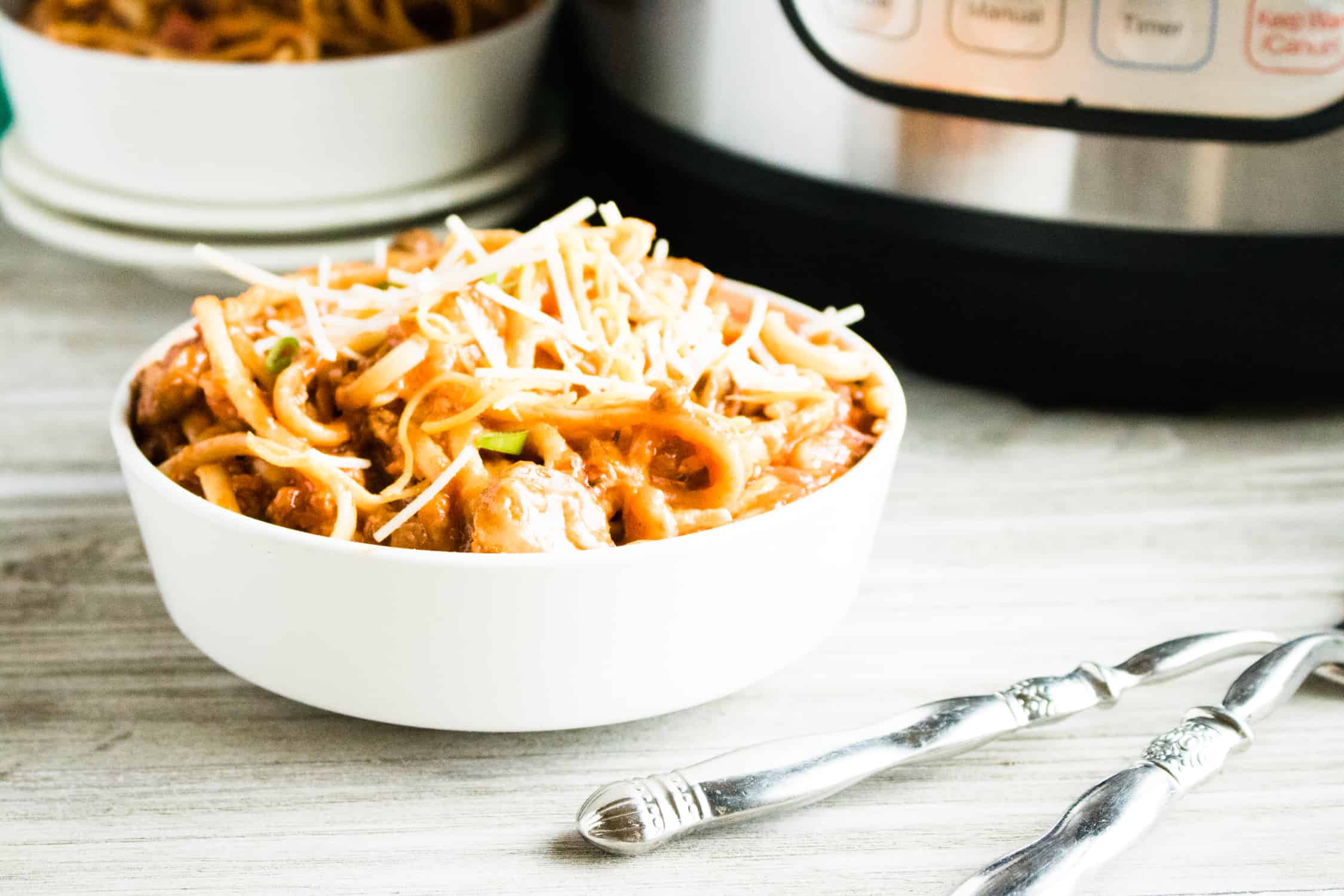 But with this Instant Pot Baked Spaghetti recipe, that problem is solved! It is simple, delicious and so quick to prepare, thanks to the trusty Instant Pot.
Why You'll Love Instant Pot Baked Spaghetti
It's like traditional spaghetti, only better! It has the usual onion and tomato, but it also adds peppers, mushrooms, and mushroom soup for awesome added flavor and and extra creamy texture.
Because it calls for not just one cheese, but two! Spaghetti wouldn't be legit without Parmesan cheese, and this Instant Pot Baked Spaghetti has plenty of it.
And, the addition of cheddar cheese gives this dish that melty, delectable baked casserole mouthfeel we all crave. Delicious!
And, of course, this recipe is easy to make and cooks in a jiffy. There is very little slicing and dicing.
With the Instant Pot, everything cooks together; no boiling water for pasta, or separately simmering spaghetti sauce for hours. Instant Pot Baked Spaghetti goes from ingredients to one delicious dinner in just three simple steps!
Great Recipes to Serve With Instant Pot Baked Spaghetti
Looking for the perfect accompaniments to your quick and tasty Instant Pot Baked Spaghetti? Here are some serving suggestions that are sure to please:
A crisp, green salad goes really well with pasta. Try this Italian Salad with Homemade Italian Dressing.
No spaghetti or pasta meal is complete without some warm, garlicky bread. For fun, try these Heart Shaped Breadsticks that have a touch of garlic and parmesan. They are the perfect pairing for an Italian-style meal.
And, why not carry the Italian theme all the way through to dessert with this creamy, oh-so-yummy Cannoli Cream Cake Roll? This is a twist on the traditional cannoli that you are sure to love.
Instant Pot Supplies
Instant Pot Inner Pot - I like to have an extra inner pot available because of how much cooking I do in my Instant Pot. It comes in really handy when I want to put a lid on the inner pot and refrigerate the leftovers, or mix up ingredients the night before to save time at the end of the day.
Silicone Lid for Instant Pot- I'm not sure how I lived without this one. Having a silicone lid for my Instant Pot has made life so much easier. It is perfect for adding ingredients a day or two ahead of time.
101 Instant Pot Recipes for Beginners- If you are new to pressure cooking, this is a great ebook to get you started with basic recipes you will use over and over again.
Try Some of Our Recent Instant Pot Recipes
How To Make Instant Pot Baked Spaghetti
Step #1: Turn the Instant Pot on to sauté mode and brown the ground beef. Add the onion and chopped bell pepper and sauté for 2-3 minutes.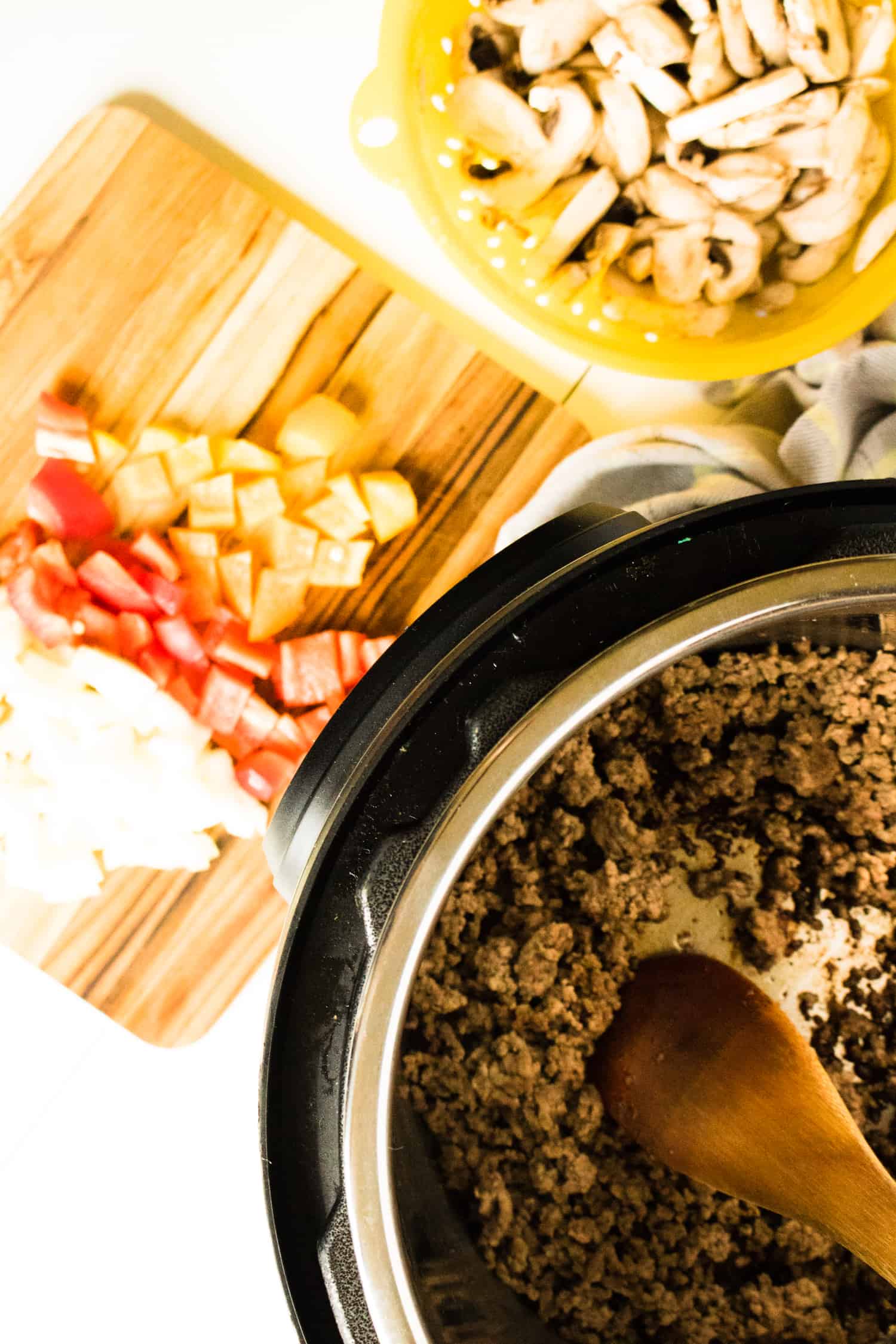 Step #2: Add the rest of the ingredients (except the cheese) and close the lid on the Instant Pot. Make sure the valve is set to sealed, and turn to manual high pressure for 10 minutes.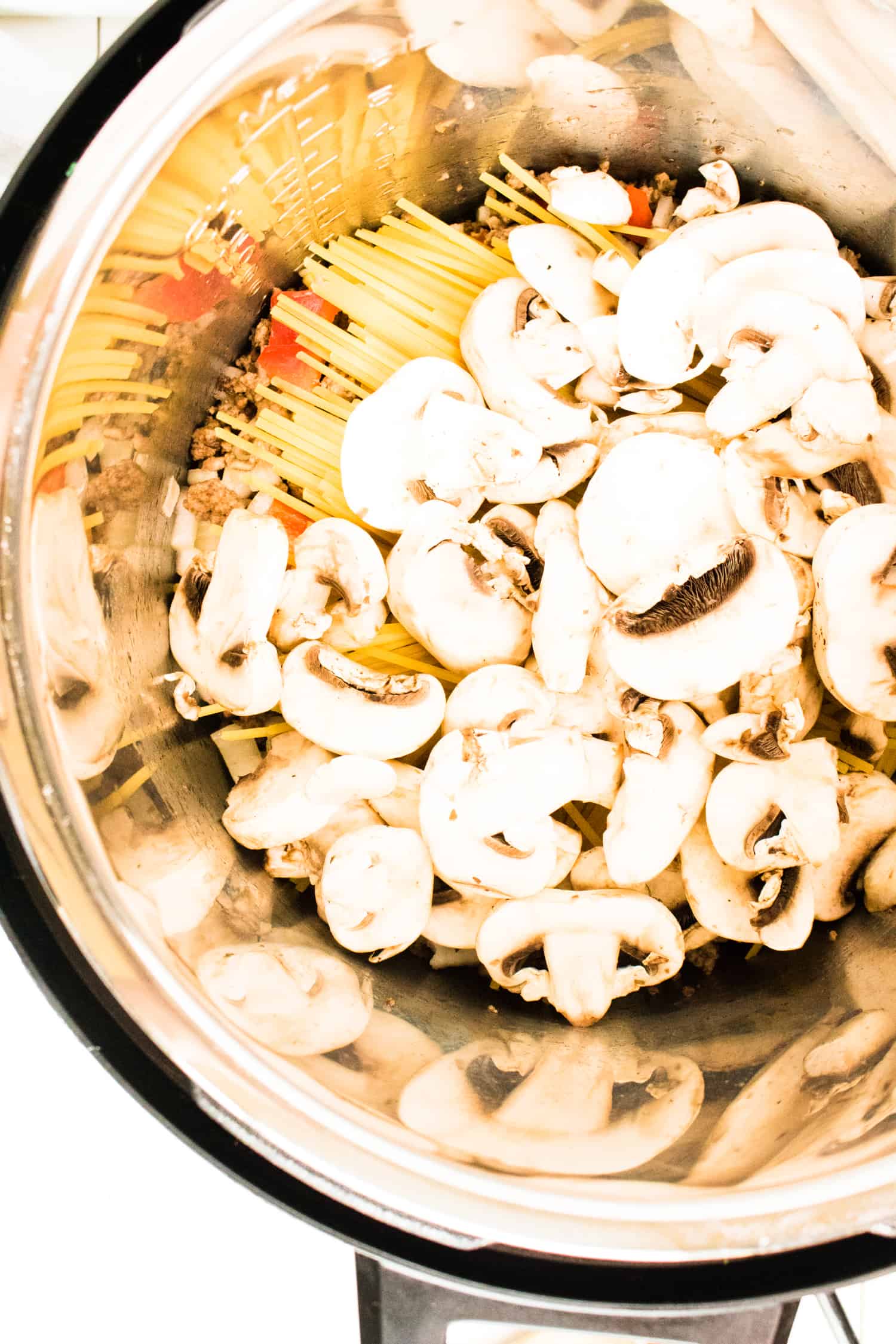 Step #3: Do a quick release, stir, and add the cheese to the spaghetti.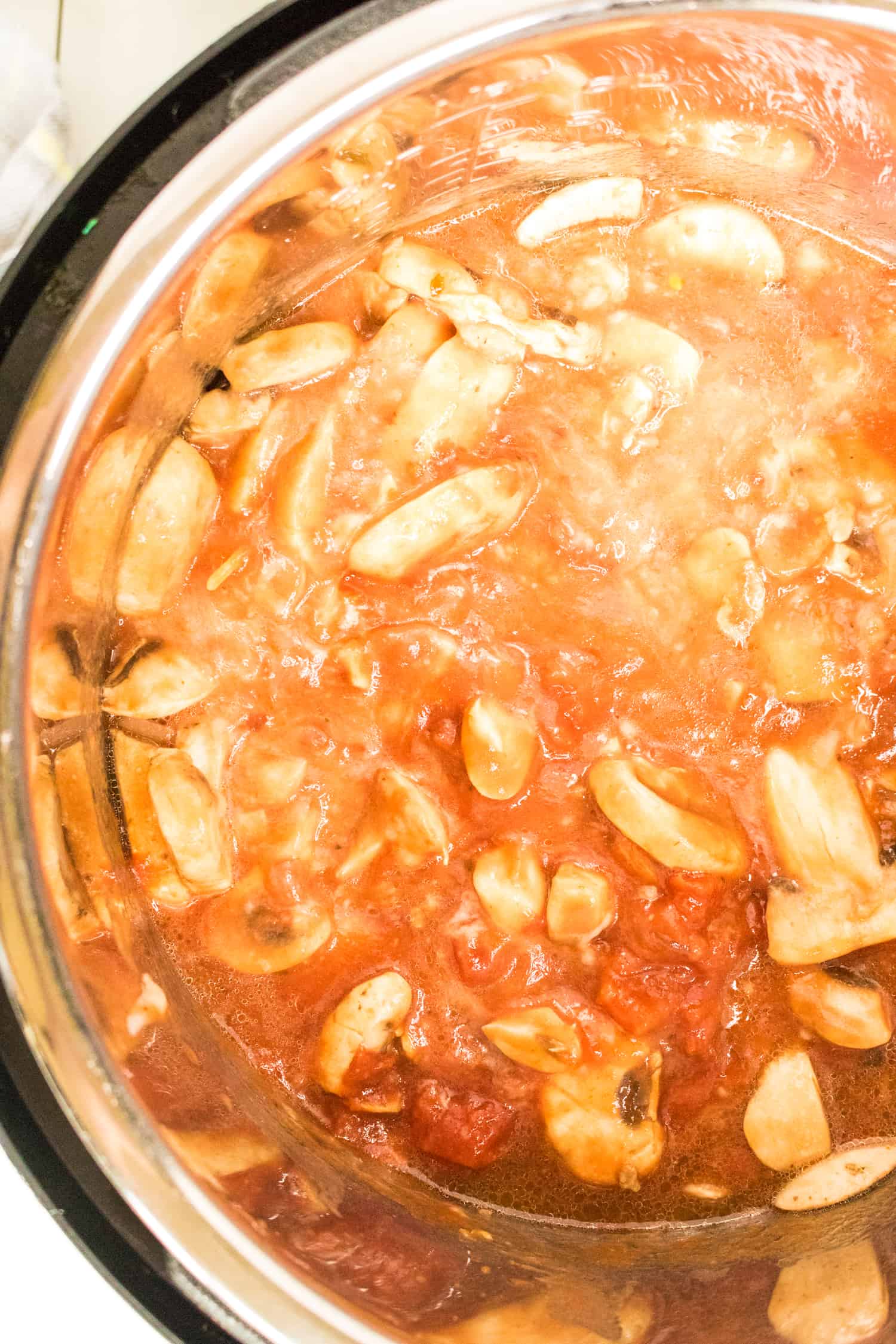 Dish up, serve, and enjoy!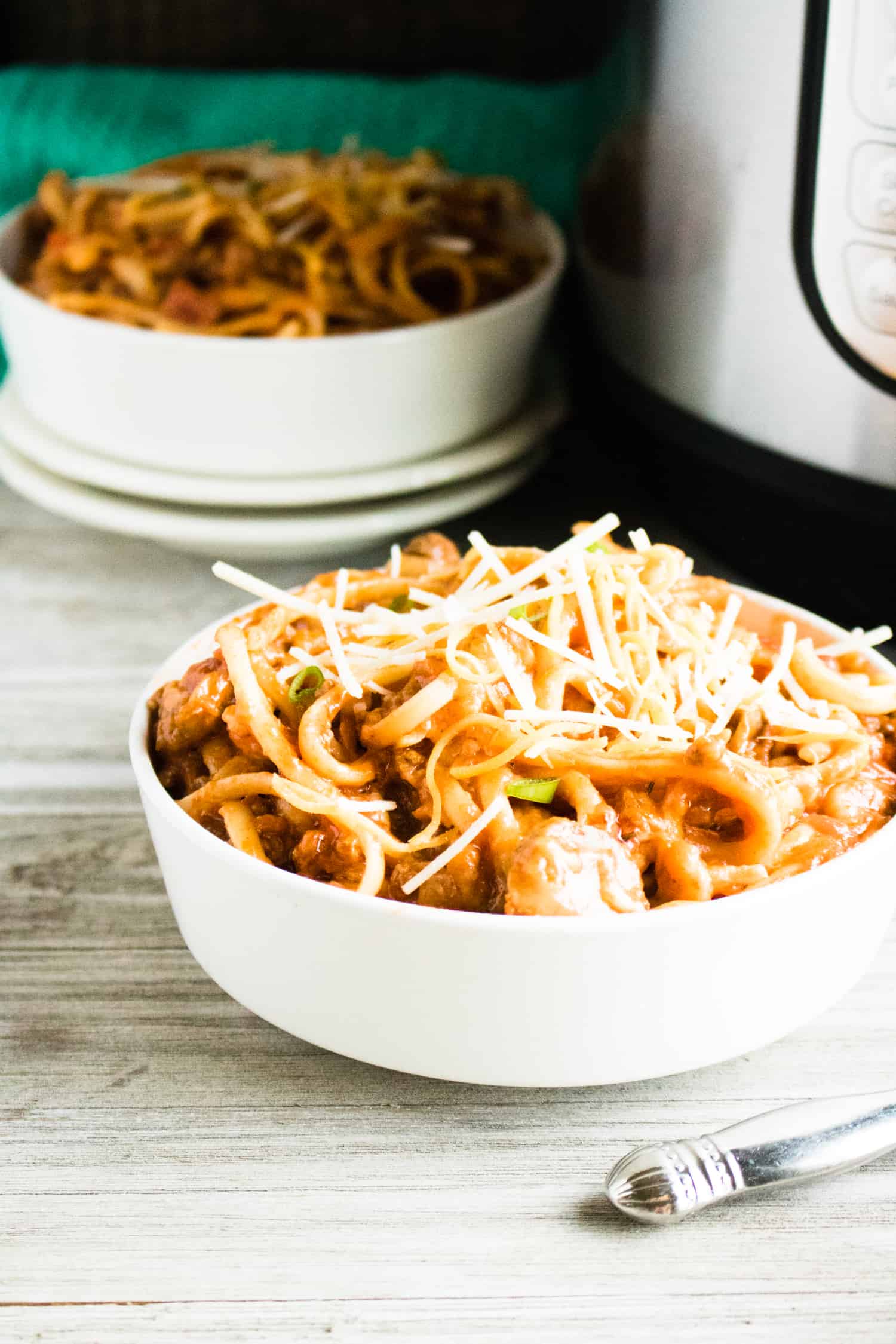 Recipe